Sen. Tom Cotton (R-Ark.) declined to take a position on President Donald Trump's transgender military ban Sunday, an unusual hesitation from the prominent conservative senator.
Last month, Trump announced that he would be barring transgender men and women from serving openly in the military, reversing a decision by the previous administration. In response, Defense Secretary Jim Mattis has put together a panel of experts to "provide advice and recommendations on the implementation of the president's direction." Until then, he said, transgender individuals will continue to be able to serve.
Cotton, who served as an Army officer, told NBC "Meet the Press" host Chuck Todd Sunday morning that he was waiting for Mattis' report before deciding where he stands on Trump's ban.
"He's going to make the assessment. I think it's worthwhile to make that assessment," Cotton said. "Just like Bob Gates went through more than a year of analysis in 2009 and 2010 rather than making a precipitous change."
As President Barack Obama's defense secretary, Gates oversaw the end of the ban on gay men and women serving openly in the military. Gates supported ending the law, known as "Don't Ask, Don't Tell," and a Pentagon study found little risk to the military's effectiveness in repealing the ban.
Mattis' study, however, is aimed at looking at how to simply implement Trump's ban. In fact, the Pentagon already examined allowing transgender service members in 2016 and concluded there would be no significant impact on troop readiness.
Todd also asked Cotton whether he would have a problem serving with a transgender person.
"Well, I may have. I don't know. I didn't go around asking men that," he said. "Just like I might have served with a gay or lesbian soldier as well. But what we have to focus on is the readiness of our forces and the readiness of individual units and individual soldiers to make sure that they are prepared to fight and win our country's wars."
Want more updates from Amanda Terkel? Sign up for her newsletter, Piping Hot Truth, here.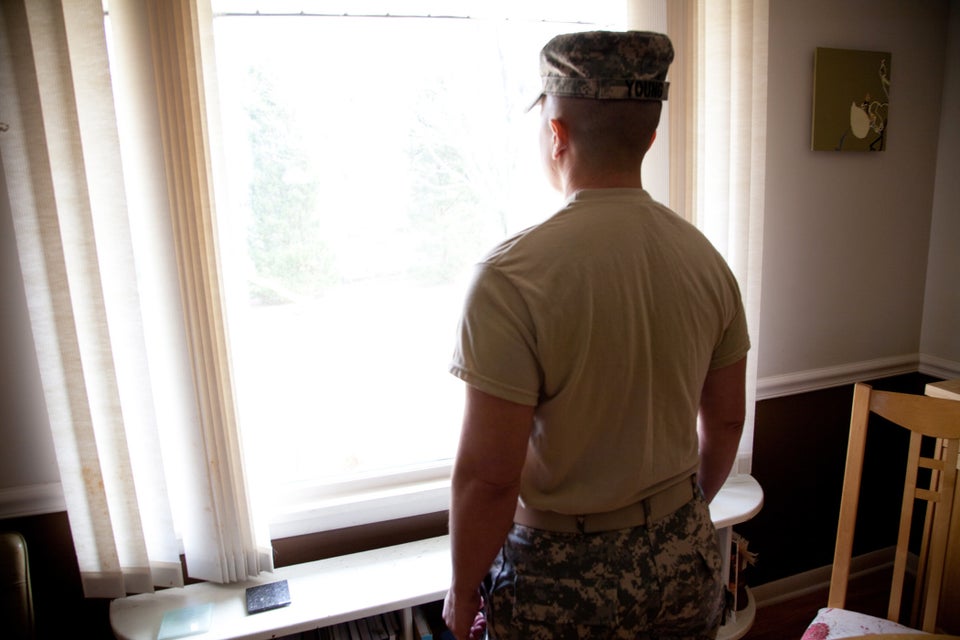 Transgender Military Photo Series by Jeff Sheng
Popular in the Community