Tom Cruise's personal life may be in shambles, but at least he has his millions of dollars to ease the pain.
Forbes reports that Cruise is the highest-paid actor in Hollywood, pulling in an astonishing $75 million between May 2011 and May 2012.
Cruise had a huge year with 2011's "Mission: Impossible -- Ghost Protocol," which pulled in $700 million at the box office world wide, and according to Forbes, the actor was also paid handsomely for "Oblivion," which is set to hit theaters in April 2013.
Following Cruise on the list are Leonardo DiCaprio and Adam Sandler, who are tied with second place, each reportedly earning $37 million from May to May. DiCaprio is a certified movie star, which is why he commands huge paydays, even if his track record can be hit or miss. 2010's mega blockbuster "Inception" dominated at the box office, but he followed it up with 2011's "J. Edgar," which earned a paltry $80 million globally, according to the magazine.
Sandler, on the other hand, rakes in the big bucks simply because he can get people into seats -- regardless of how many terrible the reviews the movie receives. Sandler's movie "Jack and Jill" managed to earn $150 million at the box office, despite winning a whopping 10 Razzie Awards.
"Twilight" star Kristen Stewart reportedly earned $34.5 million in 12 months, while Cameron Diaz came in at a close second with $34 million, and Sandra Bullock was third -- earning a cool $25 million in the same time period.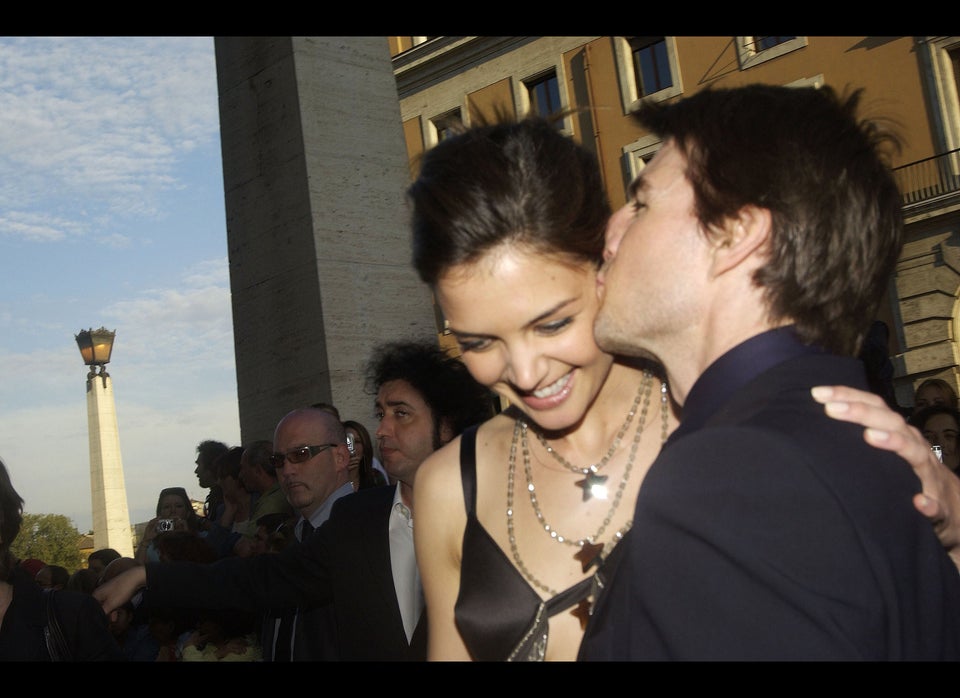 Tom Cruise & Katie Holmes