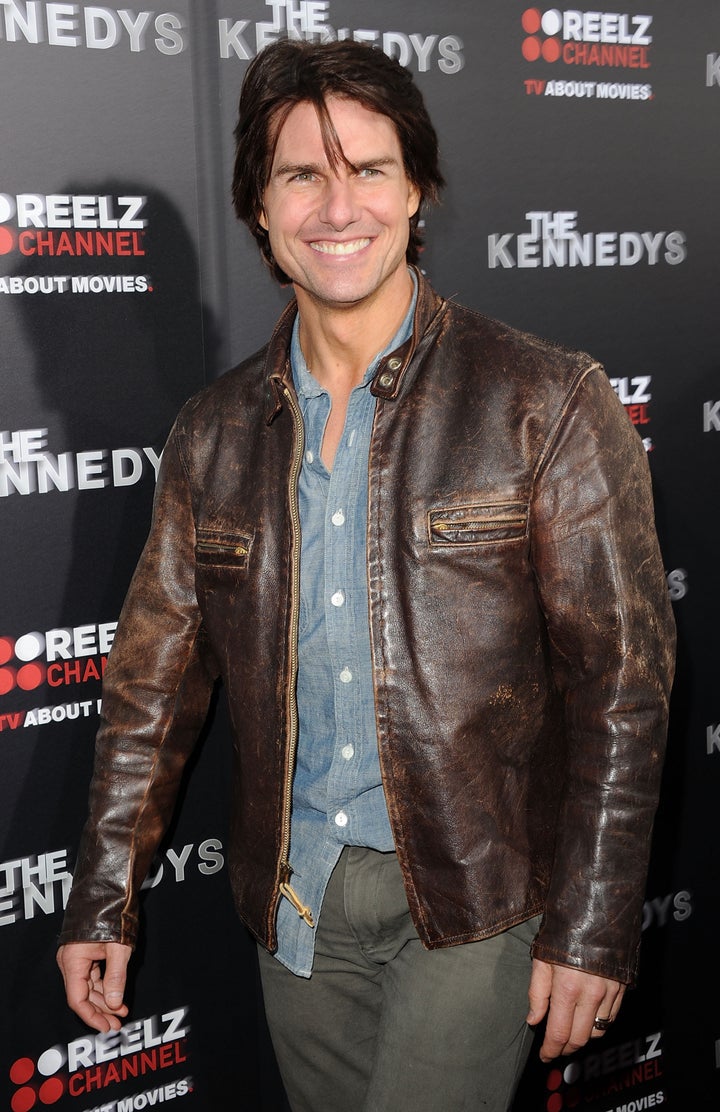 UPDATE: Cruise's team has confirmed the casting, announcing on his website that he will play Reacher in "One Shot," describing the film as such:
In 'One Shot,' Jack Reacher travels to Indiana to investigate the murder of five people gunned down by a sniper. The police easily track and capture the lone gunman, James Barr, but the seemingly airtight case is anything but when Reacher gets involved.
_____
PREVIOUSLY:
The common thread in all those films? He's a ladies' man. And you can add another new genre -- and female conquests -- to his resume.
According to Deadline, Cruise has signed on to play Jack Reacher in a big screen adaptation of Lee Child's hit action novel, "One Shot." A tough guy ex-army cop -- described as six foot five in Child's nine book series -- Reacher is called to action to help solve a complex sniper-fired, five victim massacre in small town Indiana. He also has some extracurricular fun, as described on Child's site for the book:
Jack Reacher is working on his tan with a Norwegian blonde on the beach in Miami. The weather is hot and he is so cool you could skate on him. But he doesn't like to stick around. He likes to be on the move. He was in the machine his whole life. Then the machine coughed and spat him out. Now he takes it easy. He's not looking for trouble. But sometimes trouble looks for Reacher.
Sounds like it may be life imitating art, too. In a new interview with InStyle, wife Katie Holmes described Cruise's rugged manliness.
"Two years ago he took me up on his P-51 Mustang, a fighter plane from World War II. He painted the words, 'Kiss Me, Kate' on the side," she said (via People). "It feels like you're on a bike in the sky. I thought, I'm either going to spend this whole flight totally freaked out or realize this is pretty thrilling."
Calling all HuffPost superfans!
Sign up for membership to become a founding member and help shape HuffPost's next chapter