"This is a personal and private matter for Katie and her family," Holmes' attorney Jonathan Wolfe told People. "Katie's primary concern remains, as it always has been, her daughter's best interest."
The couple, who married in November 2006 in a lavish Italian ceremony, are parents to daughter Suri, 6.
According to TMZ, Holmes is the one who filed for divorce, citing "irreconcilable differences," and is asking for sole legal and primary residential custody of Suri. Their sources add that Cruise apparently did not see the divorce coming.
Cruise's rep issued a statement Friday afternoon (via Gossip Cop): "Kate has filed for divorce and Tom is deeply saddened and is concentrating on his three children. Please allow them their privacy."
"Yes, I proposed to her. ... It was early this morning at the Eiffel Tower, so I haven't slept at all," Cruise told People at the time, adding, "Today is a magnificent day for me, I'm engaged to a magnificent woman."
"I've found the man of my dreams," Holmes said. "From the moment I met him, it just felt like I'd known him forever. I was blown away. He's the most incredible man. He's so generous and kind, and he helps so many people, and, um, he makes me laugh like I've never laughed, and he's a great friend."
Cruise, who stars in "Rock of Ages," recently spoke about Holmes in Playboy, saying: "She is an extraordinary person, and if you spent five minutes with her, you'd see it. Everything she does, she does with this beautiful creativity. She's funny and charming, and when she walks into the room, I just feel better. I'm a romantic. I like doing things like creating romantic dinners, and she enjoys that."
Check out photos from their relationship below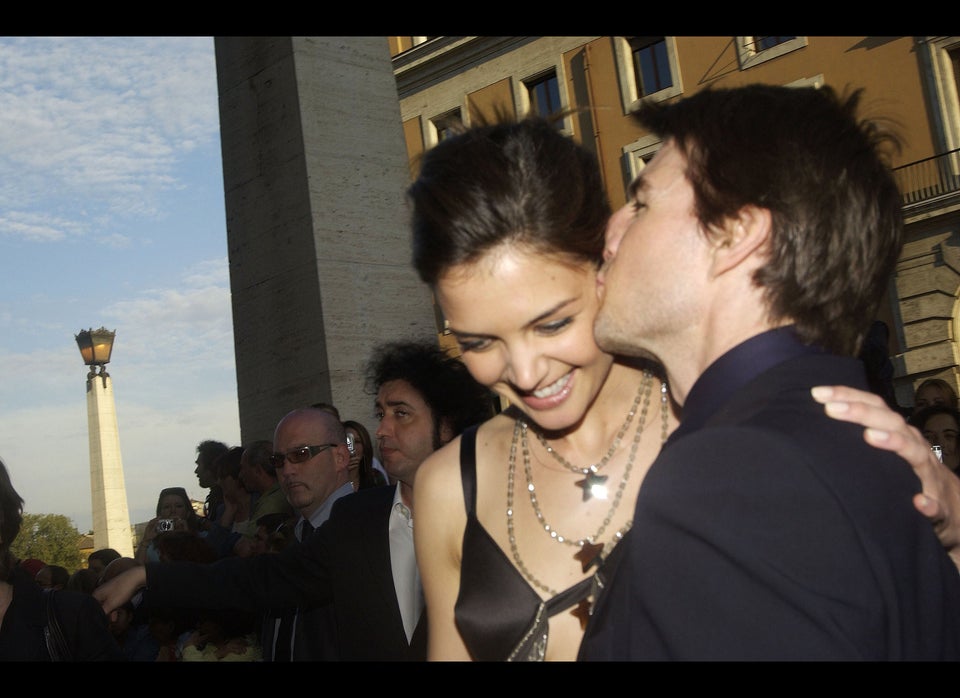 Tom Cruise & Katie Holmes
Related
Popular in the Community