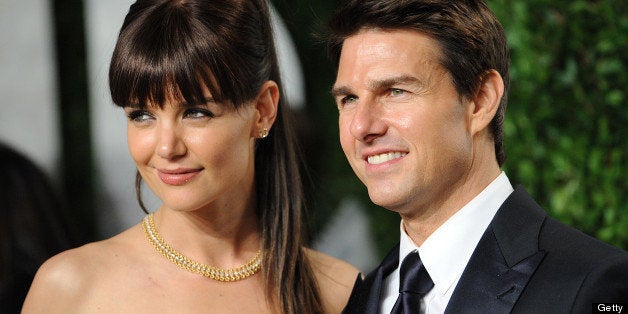 Of all the rumors about Tom Cruise, one has stuck harder than all the rest.
In 2005, four years after splitting from actress Nicole Kidman, the world's biggest movie star supposedly approached several young Hollywood actresses with an offer of a five-year marriage contract. Among those approached, the rumor goes, were Sofia Vergara, Scarlett Johansson and Katie Holmes, who would go on to become Cruise's third wife. In exchange for marrying Cruise, the bride would receive a career boost and cash, plus a bonus if she gave birth to a child. For Tom, the marriage would provide him with a child, rehabilitate his increasingly eccentric public image, and finally quash all of those pesky gay rumors.
"That urban legend probably grew out of a misunderstanding of what actually did occur," said Tony Ortega, editor-in-chief of the Village Voice, in an email to The Huffington Post. Ortega claimed that "several young women were vetted by the church and 'tried out' as Tom's next wife before Katie Holmes was chosen" and that each was required to sign multiple nondisclosure agreements before they dated Cruise -- a "standard procedure in the church."
"The church was being very careful as it helped Tom find a new wife. Although Cruise and the church were successful keeping that quiet at the time, it was only after he and Nicole split up in 2000 that Cruise gradually began getting back into Scientology in a big way," he said.
"By 2004, he was very gung-ho, and the process for finding him a new wife, this one approved by the church, was under way," he said.
Ortega, who has been covering Scientology since 1995, said he has interviewed hundreds of people about the history of the church -- an institution where Cruise ranks second or third in command, according to celebrity biographer Andrew Morton, author of "Tom Cruise: An Unauthorized Biography."
Morton has reported several details that support Ortega's version of events. In an article published today on the gossip website Celebuzz, Morton claims that, before settling on Holmes, Cruise was smitten with "Modern Family" star Vergara and arranged for an introduction by fellow Scientologist Will Smith. Cruise, Morton writes, had "casually suggested that Vergara join him on a trip to the Scientology Celebrity Centre in Hollywood," but the actress balked at the religion, finding it "cloying and suffocating." One could argue that Vergara failed her audition.
With other actresses, Cruise needed no such personal introductions. Cruise reportedly met both Johansson and Holmes on a different sort of audition -- when they tried out for a role in "Mission Impossible III," which Cruise produced. Johansson was initially slated to co-star in the film, but she dropped out after Cruise allegedly forced Scientology literature on her. Holmes didn't get the role (which eventually went to Michelle Monaghan), but began dating Cruise -- whom she had admired for years -- shortly thereafter. Unlike the other actresses Cruise had approached, Holmes seemed to embrace Scientology. In 2006, she delivered the couple's daughter, Suri, in a "silent birth," a church practice that encourages minimal noise to avoid negatively affecting the mother and child.
As bizarre as Cruise's dating tactics may seem, a source who knows the couple said Cruise was "completely in love with Katie" and that his intentions were well-meaning.
"Does [Cruise] have people who date him sign nondisclosure agreements? I don't know for a fact, but it wouldn't surprise me, as I'm sure a lot of high-profile celebrities do this," said the source, who spoke on the condition of anonymity. "Does that mean it's a marriage contract? Absolutely not. Do I think Katie is legally bound not to tell certain things? Probably."
Holmes understood from the beginning that Scientology would always be Cruise's top priority, according to the insider. "The church is very involved in their lives and has been from the beginning. Katie was aware of this and she willingly went into this marriage, so to act like she's some kind of victim is somewhat insincere."
Though Holmes, 33, and Cruise, 49, are likely to remain mum as their divorce unfolds, one convincing argument against the contract rumor has come from Holmes herself. In her divorce filing, the actress asked for sole custody of 6-year-old Suri. Surely, any pre-existing contract would have prevented Holmes from taking Suri away from Cruise altogether.
E-mails to Cruise's representative were not returned in relation to this article.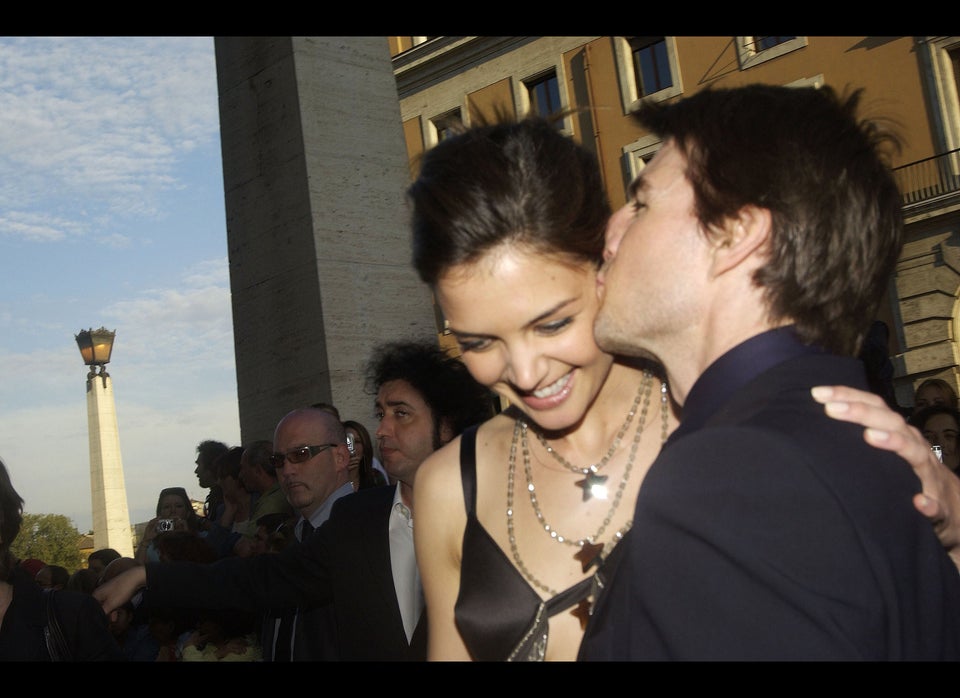 Tom Cruise & Katie Holmes
Related
Popular in the Community