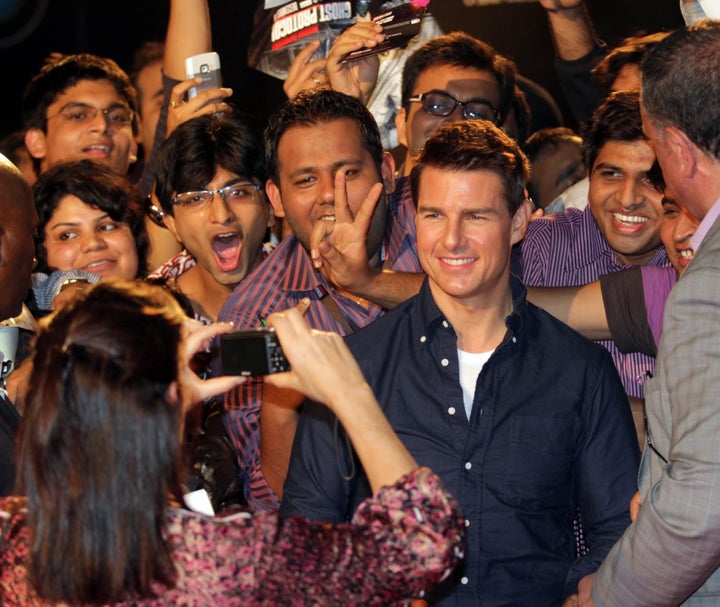 Representatives for Tom Cruise and Paramount Pictures vehemently rejected published reports that residents of Mumbai were paid to cheer and act excited for the cameras when the actor arrived in the Indian city on Saturday to promote his new movie.
"Tom Cruise is a massive star and attracts huge throngs of fans as he travels the world promoting 'Mission Impossible: Ghost Protocol,'" a spokesperson for Paramount said in a statement to The Huffington Post. "The only people paid were performers who danced outside the venue. The idea that fans were paid to cheer is completely ludicrous and entirely false."
A report in First Post Bollywood claimed that 200 or more extras were each given about 150 rupees -- the equivalent of $3 -- and a free lunch to mimic enthusiasm for Cruise's arrival in the city.
A source close to Cruise told The Huffington Post that confusion over payments made to dancers who performed at the event may have given rise to the false reports. The source called the charge of fan-planting "ludicrous" and "insulting" to the actor's Indian devotees, who greeted him for photos at every opportunity.
"Tom kaun? [Tom who?] I don't know who he is or what he does," an unnamed "artiste" told First Post Bollywood. "We were told to come here by 1pm today and wait for a foreign VIP to come out of the airport gate and scream and shout when he came. None of us know who Tom is. There was a buffet lunch also for us and we were paid Rs 150 for this job today. We do this for television shows and other such events where crowds are required."
The Mumbai Mirror reported that Wizcraft, the company that organized Cruise's trip to the country, had hired an outside agency to procure the fans to cheer at the airport. Wizcraft denied the claim, with one of the company's directors telling the Mirror, "We are not aware of this. Your information is incorrect."
Anil Kapoor, an Indian actor who co-stars alongside Cruise, Jeremy Renner, Paula Patton and Simon Pegg in the film, released a statement saying, "Tom Cruise coming to my country for 'Mission Impossible' was an incredible event for the people of Mumbai. I've never seen that level of pure enthusiasm."
Cruise, now in Dubai, is in the midst of a 16-day promotional tour for the movie that has already hit Japan, Korea and India and will take him to Moscow, Germany, Madrid, London and Brazil.
Before You Go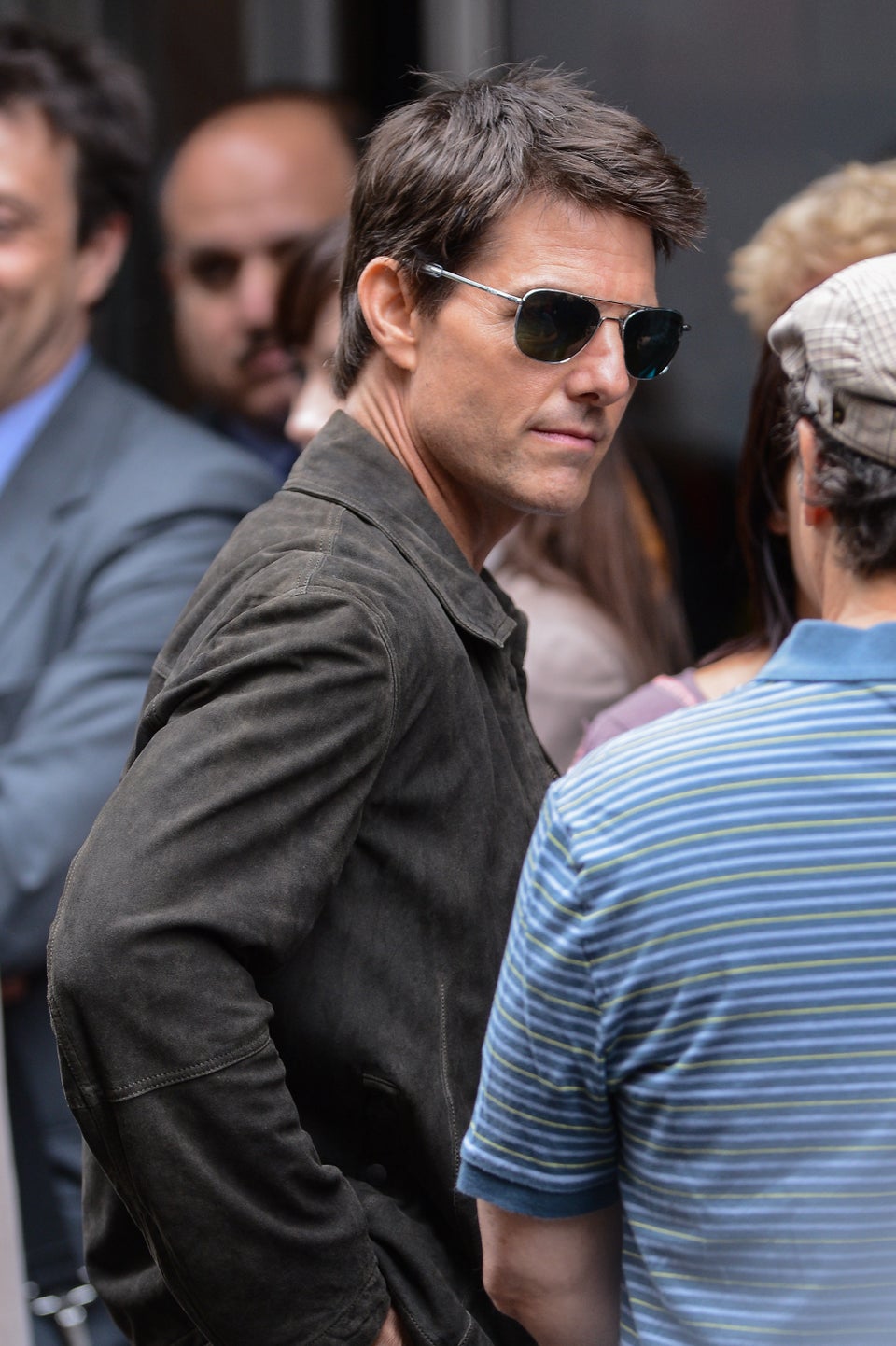 Stars On Set
Popular in the Community