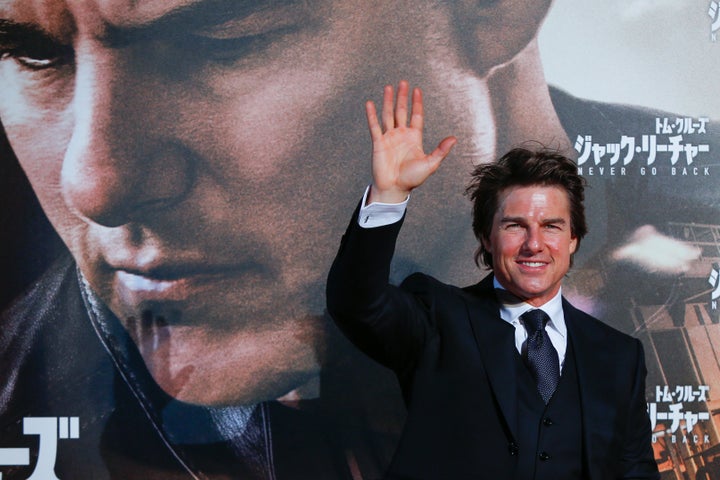 Tom Cruise has finally found a mission he can't accept: growing a few inches taller.
The actor, who reportedly stands 5 feet 7, has been replaced as the action hero Jack Reacher in an upcoming TV reboot based on the character from Lee Child's series of crime thriller novels due to his stature.
Cruise played the former Army military police officer in two relatively successful films, "Jack Reacher" and "Jack Reacher: Never Go Back," over eight years. The first grossed more than $200 million at the worldwide box office, but the second failed to impress critics or audiences.
The star's height was always a point of contention for some fans. Reacher is described in Child's novels as well over 6 feet and dominates enemies with his formidable size.
"I really enjoyed working with Cruise," Child told BBC Radio Manchester's Mike Sweeney on Wednesday. "He's a really, really nice guy. We had a lot of fun. But ultimately the readers are right. The size of Reacher is really, really important, and it's a big component of who he is. The idea is that when Reacher walks into a room, you're all a little nervous just for that first minute.
"Cruise, for all his talent, didn't have that physicality," the writer added.
Child explained that he was the one who pulled the plug on any potential film sequels starring Cruise, and revealed a deal had been signed to make a new streaming show with hopes of debuting on a platform like Netflix.
"Long-form streaming television, with a completely new actor," he explained of the concept for the new show.
Child put out a call to disgruntled fans for help in selecting a more size-appropriate actor for the role.
"I want all those readers who were upset about Tom Cruise to help me out ― participate in choosing the right actor for the TV series," he said. "We're rebooting and starting over and we're going to try and find the perfect guy."
The "Mission Impossible" star is currently filming the long-awaited "Top Gun" sequel, "Top Gun: Maverick." That role, which Cruise originated, has no height requirements.
Popular in the Community