 In the weeks following the news of Tom Cruise and Katie Holmes' split this summer, came various reports of the actor's search for a Scientology-friendly wife before he met Holmes. Rumor has it that Sofia Vergara and Scarlett Johansson were also among those approached as marital prospects for Cruise.
And now, a new Vanity Fair cover story reveals that in 2004, Shelly Miscavige, the wife of Scientology chief David Miscavige, oversaw a top-secret effort to find the next Mrs. Cruise.
The search yielded Nazanin Boniadi, an Iranian-born, London-raised actress and Scientologist, who went on to date Cruise from November 2004 until January 2005. According to VF, Boniadi spent the month prior to the courtship being audited every day, and was forced to share personal secrets and details of her sex life with a high-ranking Scientology official.
The story reports, "Boniadi allegedly was told to lose her braces, her red highlights, and her boyfriend. According to a knowledgeable source, she was shown confidential auditing files of her boyfriend to expedite a breakup. (Scientology denies any misuse of confidential material.) The source says Boniadi signed a confidentiality agreement and was told that if she "messed up" in any way she would be declared a Suppressive Person (a pariah and enemy of Scientology)."
After a blissful first month, the relationship turned sour when Boniadi's behavior toward David Miscavige was interpreted by Cruise as disrespectful. Boniadi was later sent to a Scientology Center in Florida, where she made the mistake of confiding in a friend when she was unable to hide her emotional distress --despite having been strictly forbidden to reveal the details of her courtship with Cruise.
According to Vanity Fair's source, the friend reported her to Scientology officials. "Boniadi's punishment was to scrub toilets with a toothbrush, clean bathroom tiles with acid, and dig ditches in the middle of the night. After that she was sent out to sell Scientology founder L. Ron Hubbard's Dianetics on street corners," reports the magazine.
For more on the story, visit VanityFair.com and pick up the magazine's October issue, on newsstands September 6.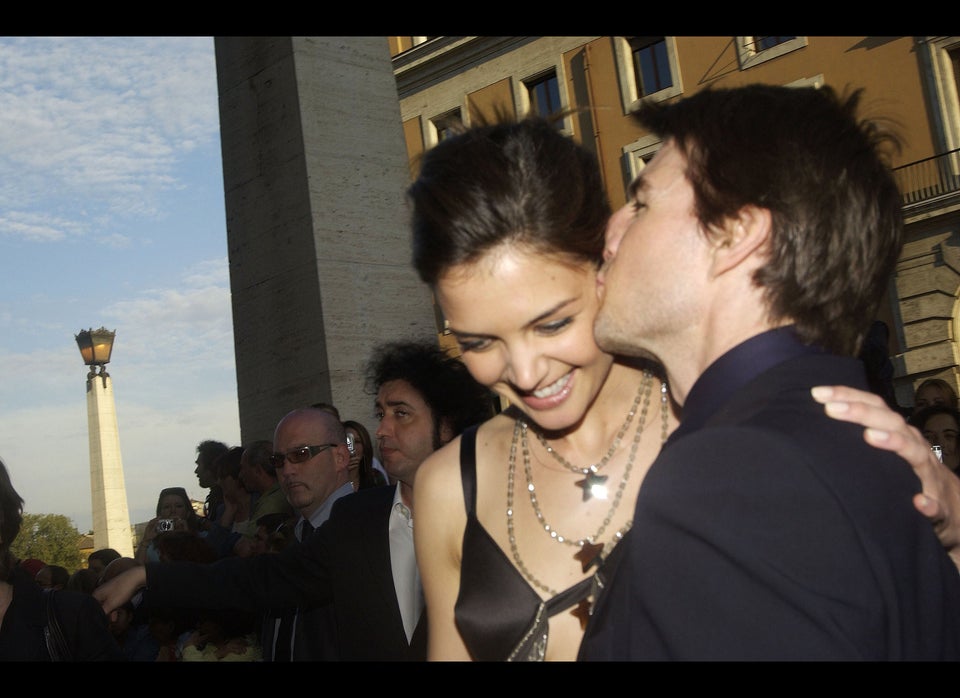 Tom Cruise & Katie Holmes
Popular in the Community