When Nancy Kozlowski's doorbell rang on the morning of November 30, 2001, she probably didn't expect to be greeted by a camera crew and the voice of a bathrobe-clad Oprah Winfrey ready to make a long-held dream come true. But that's what she got.
"Nancy, can you hear me?" Oprah asked. "I'm talking to you through the camera... You're on TV right now."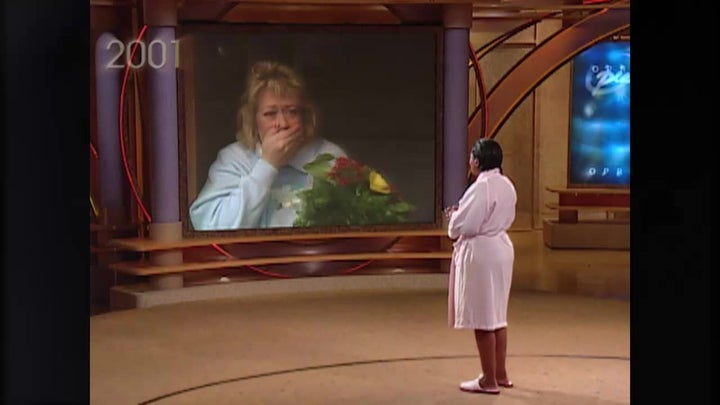 Nancy had written to "The Oprah Winfrey Show" about being Tom Cruise's biggest fan, so producers surprised the unsuspecting Chicagoan at her front door 15 years ago to tell her she would finally get to meet her movie star idol. Nancy's reaction was so unforgettable -- "This is better than the sweepstakes!" Oprah had joked -- that Cruise ended up asking about her ahead of his "Oprah Show" appearance in 2008.
So, naturally, the crew ambushed Nancy in her office to surprise her once again.
Both surprises play out in the video above, and at the end, "Oprah: Where Are They Now?" follows up with the unintentionally hilarious superfan to see if her passion for Cruise still burns strong. (Spoiler alert: It does. But you already knew that.)
"Oprah: Where Are They Now?" airs Saturdays at 10 p.m. ET on OWN.
REAL LIFE. REAL NEWS. REAL VOICES.
Help us tell more of the stories that matter from voices that too often remain unheard.