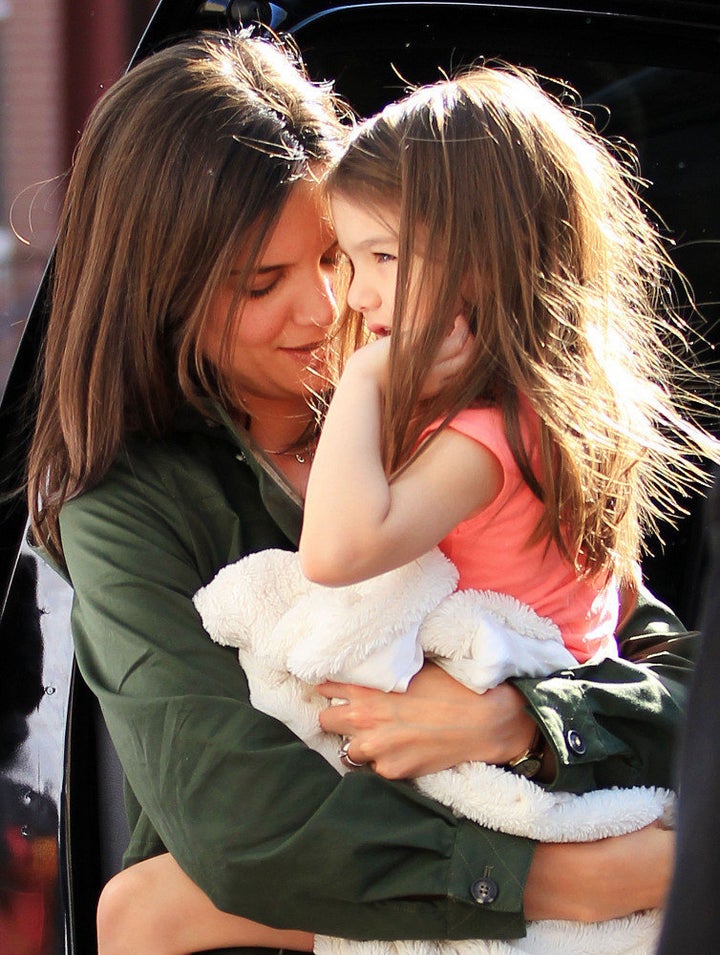 Holmes and Cruise settled their divorce in just 11 days, and the 33-year-old actress was granted primary custody of their daughter. With their new life in New York City, Suri, who was previously home-schooled, is about to start her first day at a private school in Chelsea that emphasizes a "global curriculum." As Scientology appears to shun traditional education in favor of their own teachings, this move appears to be Holmes' first step in ensuring her daughter doesn't get sucked into the controversial organization.
Domingo and many other Scientology mothers whom writer Maureen Orth spoke with warned that though Holmes may have won this battle, she hasn't won the war.
"According to Scientology doctrine, Katie has denied Suri her spiritual eternity in the church. There's no chance for her now," explained Domingo. "Why would Katie deny their daughter her spiritual freedom? How suppressive is that? If [Tom] loves his daughter, he will never give up on [Scientology]. He will try to use every means available to help his child, and he does think he's helping his child, but he's also helping the church control his life."
The fact that Cruise hasn't been forced to disconnect from Holmes and Suri is an example of the different type of treatment he's entitled to as Scientology's golden boy. Mike Rinder, who was a spokesperson for the church until he left in 2007, and is a source in Orth's piece, told The Hollywood Reporter in July, that in the eyes of the church, "Katie Holmes is probably the biggest Suppressive Person out there right now."
According to Orth's article, in 2005 Katie's father Martin Holmes, a lawyer and Catholic, was already worried about how he could remove his daughter from Scientology's clutches and sought advice from Marc Headley --a former high-ranking Scientology official who left the Church in 2005 and began working as a expert on the organization for Life & Style. Headley told him to publicly speak out against Scientology and be labeled a Suppressive Person (S.P.) so Katie would have to choose between him and Cruise. But when Katie got pregnant merely months after she began dating Cruise, her father allegedly told Headley to forget it, saying he'd just write a prenup and that Katie would "be taken care of."
The prenup, which was reportedly long enough to fill five bankers' boxes, is the reason Holmes and Cruise were able to settle their divorce so quickly. Holmes managed to retain primary custody of Suri, but Cruise's past wives haven't been so lucky.
Orth writes that after Cruise and second wife Nicole Kidman ended their 11-year marriage, she was labeled a Suppressive Person and members of the church began instilling this idea in the couple's adopted children, Isabella and Connor.
John Brousseau, a former Scientologist, bodyguard and brother-in-law to church leader David Miscavige, who also lived at Cruise's home, explains that the children took classes on how to identify a Suppressive Person and claims they once whispered to him, "Nicole is an S.P.! Our mom's an S.P. -- we hate going and seeing her."
According to Brousseau, this was something the children believed was a secret they could tell him, but he says that's "probably what Katie was terrified of, and it might have occurred to her that she could end up being one."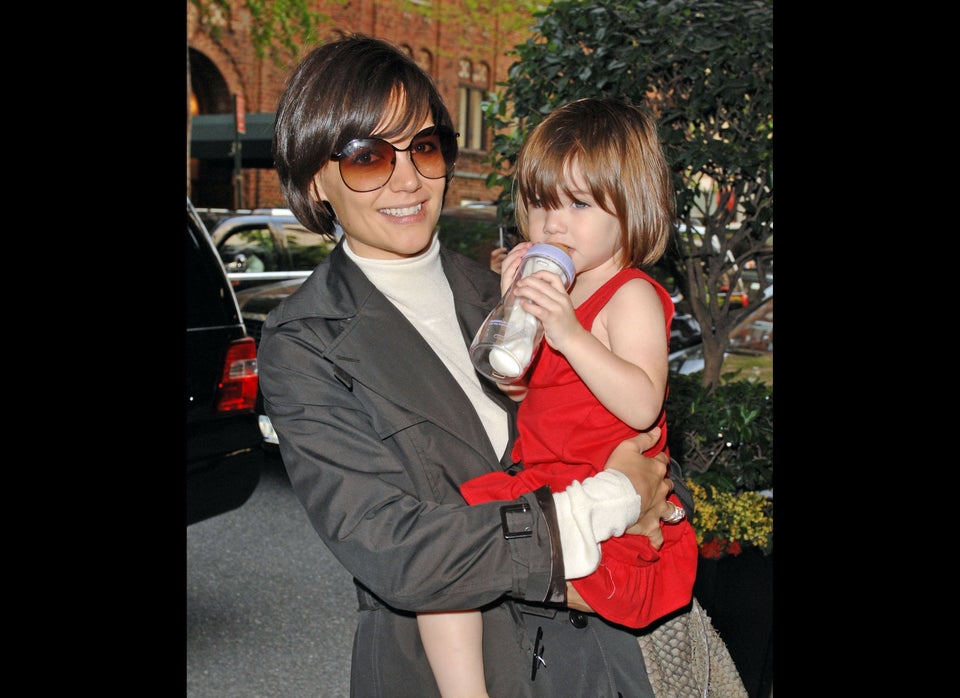 Suri Cruise & Mommy
Related
Popular in the Community