Dustin Lance Black snuggled up to fiancé Tom Daley for the cover of Out magazine's annual "Love Issue," which hits newsstands next week. 
At the party, Daley "took my phone, and he typed his number in with a winky face," Black, who won the 2009 Academy Award for Best Original Screenplay for "Milk," said. "At which point I felt I had confirmation that he was a gay. I've never in my life heard of a straight man putting his number in another man's phone with a winky face."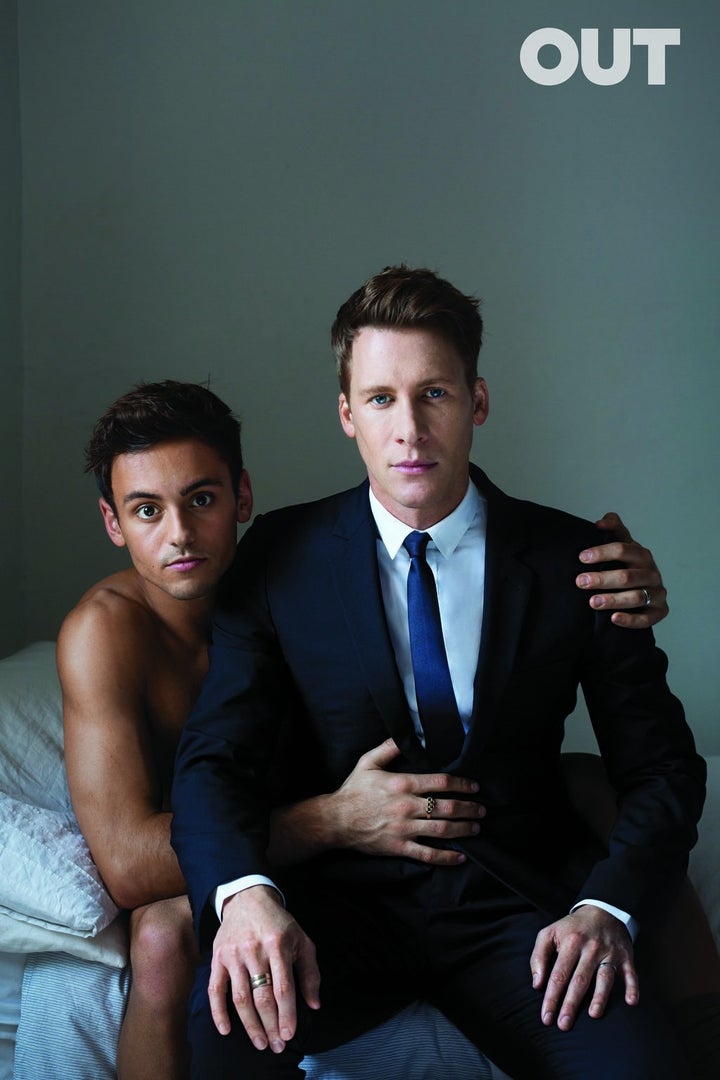 The next night, he added, the couple had their first date at a hotel bar, where they spent "hours and hours of sharing and talking about things that really mattered to us." 
"It was one of the first times that I felt, 'Oh my God, this isn't just a thing where I am attracted to someone. This is someone that I've connected with on a whole new level,'" Daley, a 21-year-old British Olympic diver, said. "It was new for me, and that was when I thought, 'Sh*t, I'm in trouble here.'"
Despite his immediate connection with Daley, Black, 41, was hesitant to deem the relationship a case of love at first sight.
"I've had long-term relationships before in my life, and I came into this with a bit more baggage, some hurt," he said. "I slowly started to let myself fall in love, but it was a process."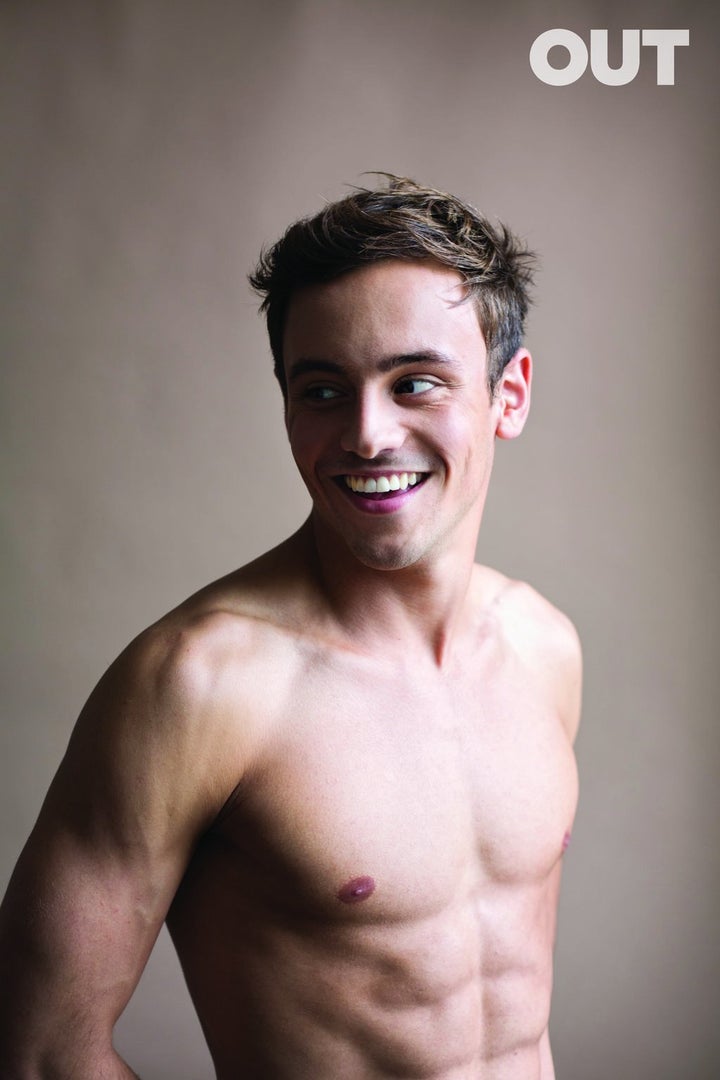 And while Daley admitted he and Black "talked about marriage within the first two weeks after seeing each other," the actual proposal didn't go according to plan, and ended up taking place at their home in London. Now, both men couldn't be happier. 
"I can't imagine what it's like today to discover who you are, and to start to fall in love, and your first thought is not, 'I could be imprisoned or be forced to undergo electro-shock therapy,' but you start thinking about your wedding cake, and who you're going to invite to the ceremony," Black said. "It's a huge change in LGBT culture, and it's got to be lifesaving."
Head here to read the full Out magazine story.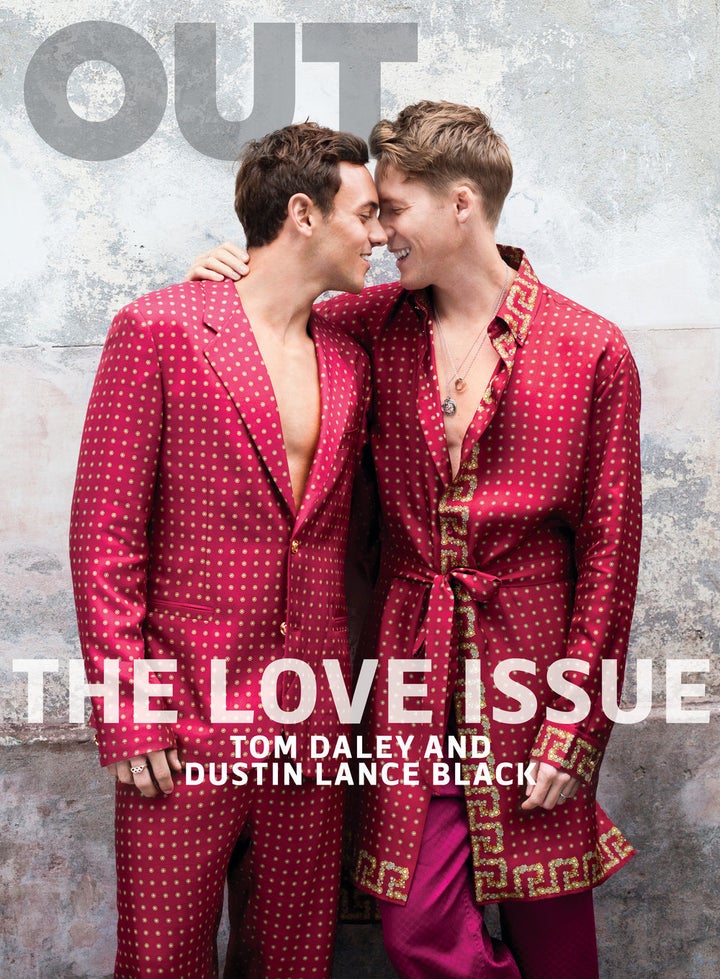 PHOTO GALLERY
Celebrity Coming Out Stories
REAL LIFE. REAL NEWS. REAL VOICES.
Help us tell more of the stories that matter from voices that too often remain unheard.