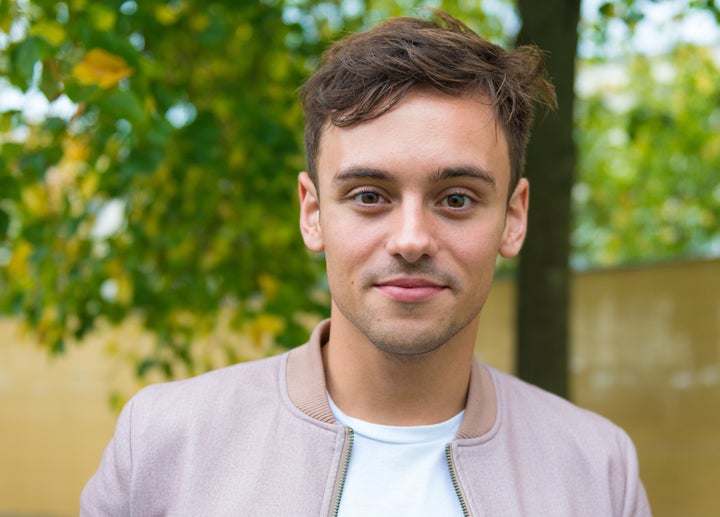 On Wednesday, Andrew Christian sent an email with the subject heading "TOM DALEY LEAKED NUDES!!" to customers. HuffPost received a copy of the email, which featured two images.
The following image has been edited for content.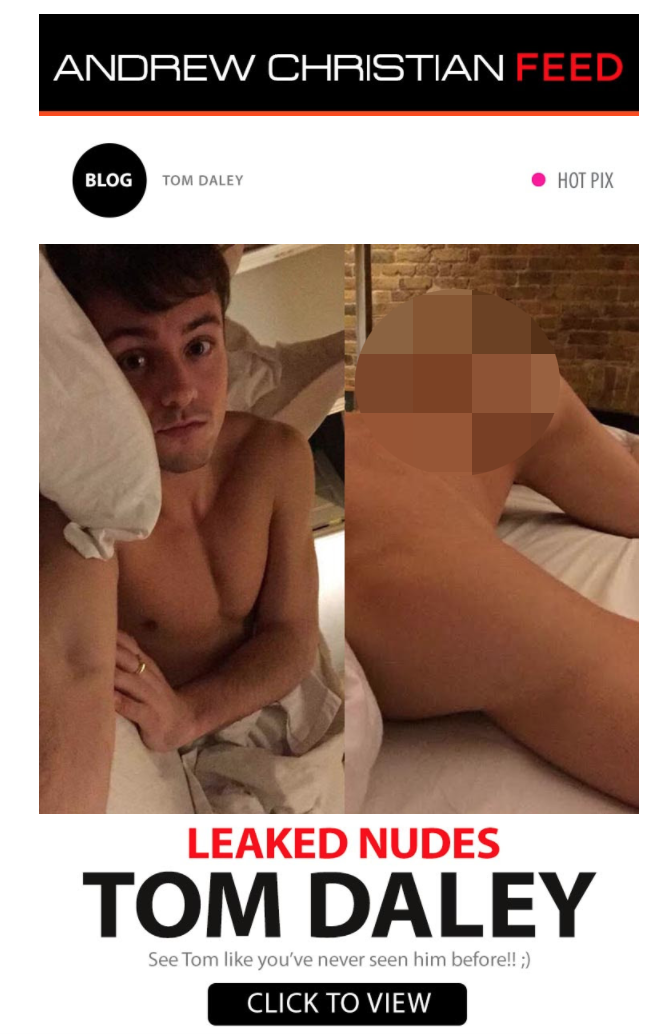 "See Tom like you've never seen him before," the email read.
"Some of Tom's personal pics have hit the web," it also read, according to Into and Pink News, "and now we know how he likes it!"
So far, Daley, 23, has neither commented publicly on the photos, which appear to have been taken on Snapchat, nor confirmed their authenticity. Several British tabloids, including The Sun and The Daily Mail, and a number of LGBTQ websites featured articles about the photos after they appeared on social media last week.
It remains unknown who took the photos or who leaked them.
"They are from a time where they split for a few months, which they have both talked about previously, but they reunited," the friend said.
A representative for Andrew Christian declined to comment on the issue. But news of the company's use of the photos angered a number of people on social media.
Popular in the Community