Tom Daley will soon be making room on his already crowded mantel for a prestigious new award.
The British Olympic diver will be presented with the inaugural George Takei Advocate Award at PFLAG's 50th anniversary gala in New York next month.
The award is named in honor of Takei, who has parlayed his "Star Trek" fame into advocacy work in recent years. It recognizes public figures like Daley who use their platform to "create a caring, just, and affirming world for LGBTQ+ people and those who love them," according to a PFLAG representative.
Daley told HuffPost in an email that being named the first-ever recipient of the award is "a huge milestone."
"Being yourself in the spotlight isn't easy," he said. "Leaders like George Takei and PFLAG have paved the way and given LGBTQ+ people the tools and resources to advocate for ourselves and for our community."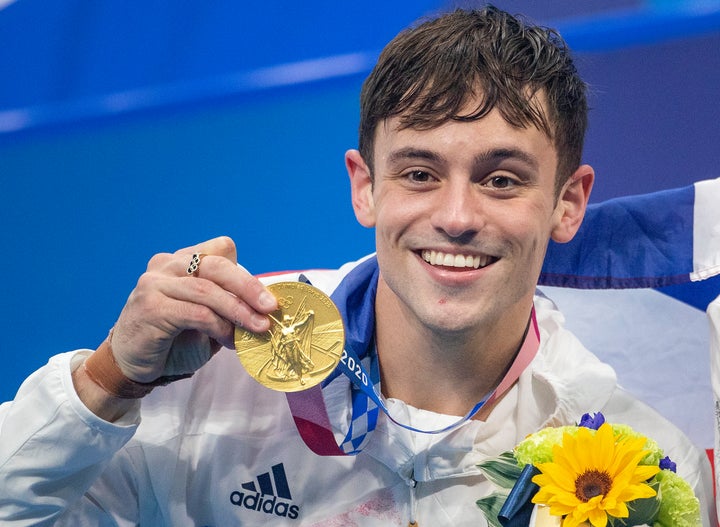 He went on to note: "I am excited to continue to support amazing organizations ― especially PFLAG ― that better the lives of the LGBTQ+ community."
In addition to recognizing Daley, PFLAG will present rapper Big Freedia with the Breaking Barriers Award, and food and beverage company Mondelēz International with the Straight for Equality in the Workplace Award. The March 3 ceremony will be hosted by comedian Amber Ruffin, and will feature appearances by "RuPaul's Drag Race" veteran Eureka as well as actors Rose Abdoo and Tati Gabrielle.
Daley, 28, won the gold medal in the men's synchronized 10-meter platform at the 2020 Summer Olympics, which took place in Tokyo a year later than originally scheduled due to COVID-19. That same year, he launched his Made With Love clothing brand, inspired by his well-documented love of knitting and crocheting. In 2022, he published a memoir, "Coming Up for Air: What I Learned From Sport, Fame and Fatherhood."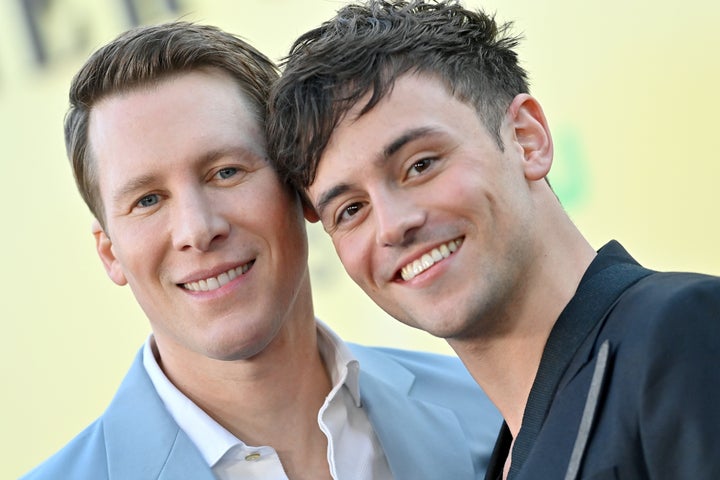 "I think it's important, if you're a visible queer person, to try and help other people and not just sit with your privilege," Daley told HuffPost last year. He added that, prior to coming out, "I was so scared. I was so worried about losing sponsors. My dad had died a couple of years before that, and I wanted to still be able to support my family. When people are telling you that you might lose sponsors, of course it's going to scare you into staying in the closet for longer than you'd want to."
Daley's decision to live as his true self has, of course, set a precedent for an entire generation of young queer people. Still, the athlete said that wasn't his intention.
"When I came out, that was never my thinking," he explained. "It was more like: 'I just can't deal with this anymore. I need to just say what I'm thinking and how I'm feeling.' To think that people might have watched my video and then felt safe and able to have conversations with their parents or friends … I never thought it would ever have that impact."
Popular in the Community