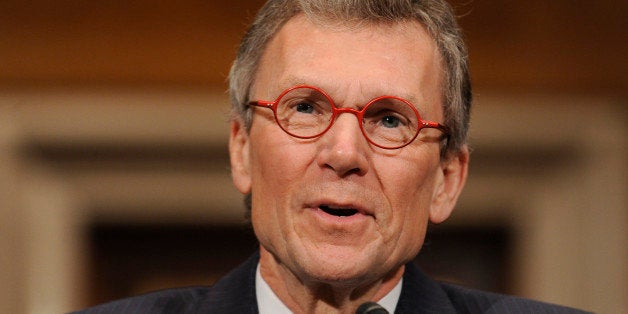 WASHINGTON -- Onetime Senate Majority Leader Tom Daschle (D-S.D.) has registered as a lobbyist for the first time since leaving the Senate a decade ago, marking an informal milestone for a powerbroker who has long insisted that his work on behalf of K Street clients does not legally constitute lobbying.
According to forms filed with the U.S. Department of Justice under the Foreign Agents Registration Act, Daschle will lobby Congress and the White House on behalf of Taiwan, which maintains an unofficial U.S. embassy through the Taipei Economic and Cultural Representative Office. Due to the long-running territorial dispute between China and Taiwan, the U.S. does not maintain official diplomatic relations with the latter, but has in the words of the State Department "a robust unofficial relationship."
Tom Daschle and the firm he runs with his son, Democratic operative Nathan Daschle, have been hired to help Taiwan gain membership in the massive Trans-Pacific Partnership trade agreement, which is currently being negotiated behind closed doors. Monday's filing with the Justice Department didn't stipulate what Daschle would be paid for the work.
His registration to lobby for the Taiwan office, first noted by The National Law Journal, raised eyebrows in Washington partly because Daschle had been such a high-profile dodger of the strict lobbying restrictions placed on former members of Congress.
After losing a re-election bid in 2004, Daschle joined the law and lobbying firm Alston & Bird in March of the following year, just two months after he officially left office. Although he worked alongside a cadre of registered lobbyists, Daschle billed himself as a "special policy adviser" in the firm's legislative and public policy group, not as a lobbyist. At the time, he told NPR that "providing good strategic advice" to clients "doesn't require lobbying."
Daschle is not alone in practicing this kind of shadow lobbying. In recent years, scores of former lawmakers have accepted lucrative offers from Washington trade groups, law firms and lobby shops to serve as "strategic advisers" to clients seeking to gain an advantage in the halls of government.
Yet Daschle's careful distinction between lobbying and strategic advice hurt him in 2008, when the newly elected President Barack Obama announced his intention to nominate Daschle for secretary of health and human services. Good-government watchdogs argued that Daschle's work at Alston & Bird amounted to lobbying, even if he never registered as such. Daschle eventually withdrew his name amid questions about his tax returns.
Since leaving Alston & Bird in 2009, the former senator has worked for two more law and lobbying firms, DLA Piper and Baker Donelson. The Daschle Group currently operates as a subsidiary of Baker Donelson.
Even now, despite having finally registered to lobby, Daschle still doesn't think his work amounts to lobbying. As he told The National Law Journal, his new foreign client "hasn't asked us to do a specific thing, just to give them the lay of the land. I still don't see my role as lobbying."
Support HuffPost
The Stakes Have Never Been Higher
Before You Go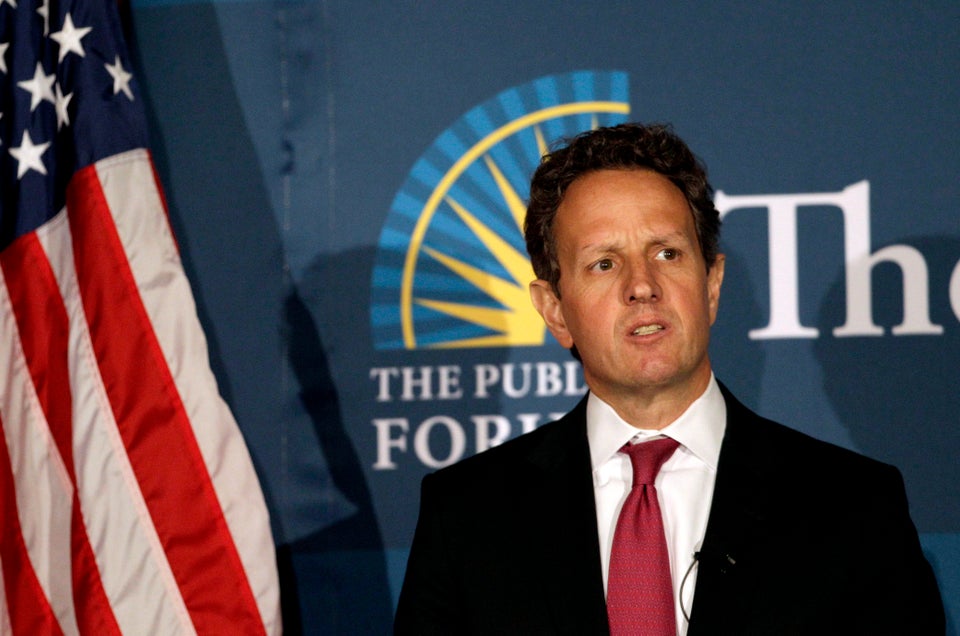 Political Figures Who Moved On To Wall Street
Popular in the Community