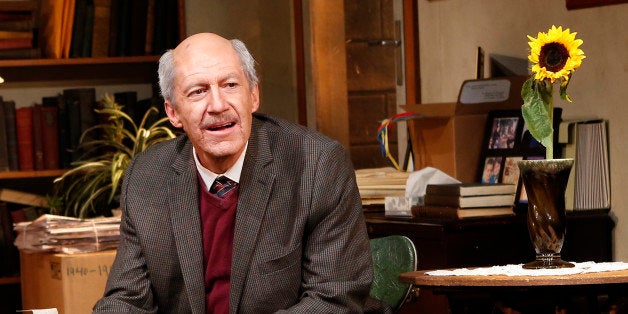 The legacy of one of World War II's most enigmatic figures is being brought to the New York stage in a unique and surprising new one-man play.
Written and performed by Tom Dugan, "Wiesenthal" is based on the life of Simon Wiesenthal, the Austrian-born Holocaust survivor who became world renowned for his fearless pursuit of Nazi war criminals in the years following World War II, when many of the fugitives had since immigrated to Latin America.
Currently in previews, the Off Broadway play -- which was directed by Jenny Sullivan and opens officially on Nov. 5 at New York's Acorn Theatre at Theatre Row -- takes place on the day before Wiesenthal's retirement as he welcomes a final group of Americans to his office in the Jewish Documentation Center in Vienna.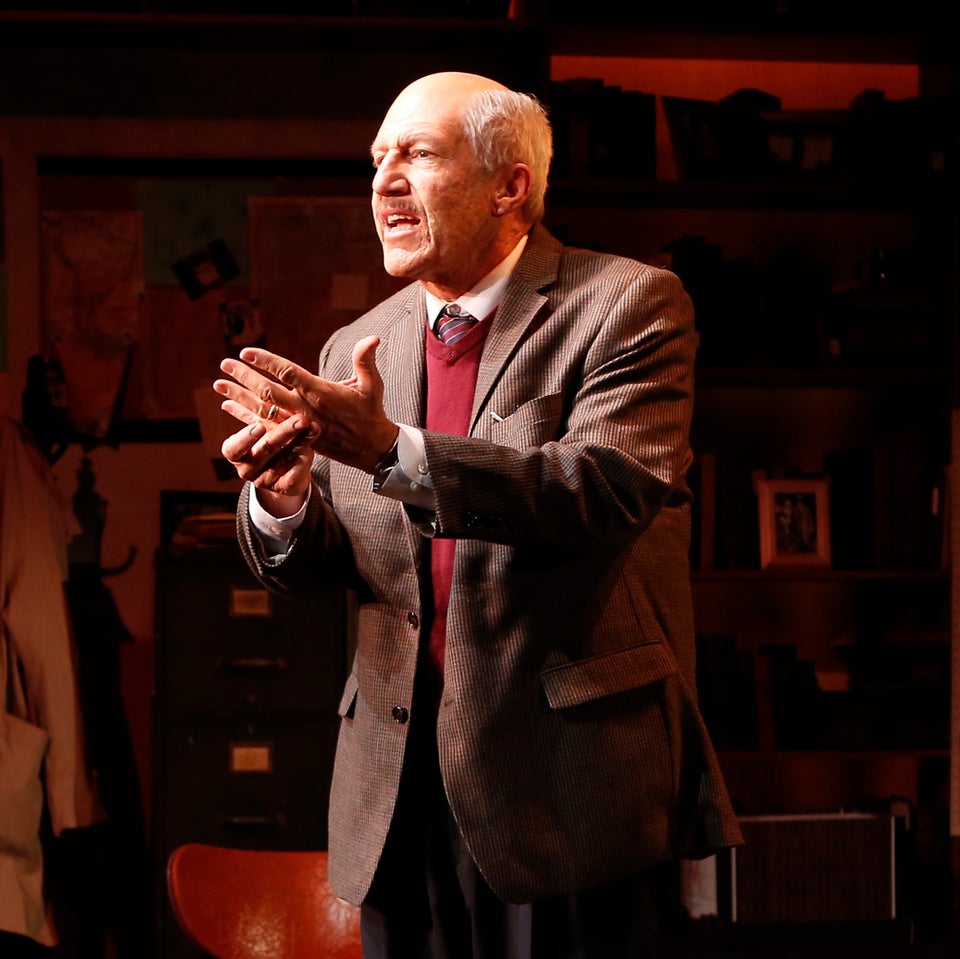 "Wiesenthal"
The 53-year-old Dugan, whose television credits include "Bones," "Friends," and "Curb Your Enthusiam," has always pushed the limits of the one-man play format, as evidenced by his other historical-themed shows "Robert E. Lee -- Shades of Gray" and "Frederick Douglass -- In the Shadow of Slavery." A forthcoming will be based on the life of Jacqueline Kennedy Onassis; just don't expect Dugan to don one of Jackie's iconic pillbox hats, as he's searching for an actress to play the role.
Still, you can't fault him for not being committed to his craft, as he's clipped his hair short and mastered an Austro-Hungarian accent to play Wiesenthal, a character who is nearly 40 years his senior during the time in which the show is set.
Although "Wiesenthal" is described in press materials as "part memoir and part spy thriller," Dugan says his play, which has played California and Nevada and has also seen previously in a preview production at 92 Street Y in New York, also emphasizes the surprisingly comedic side of its subject -- a characteristic that's usually overlooked in history books.
"Almost everyone I met who knew Wiesenthal during his lifetime marveled at his wicked sense of humor," Dugan, 53, noted in an interview with The Huffington Post. Capturing that playful nature, Dugan added, was critical to what he also describes as the show's biggest challenge: finding a way to humanize the titular character, who is often referred to as the "Jewish James Bond," as well as the Nazi war criminals who are referenced throughout. Many stage and screen portrayals of war criminals, Dugan said, are fashioned in a way that ultimately "distances you from them," which is something he sought to avoid in his show.
"Wiesenthal understood that each of us has the capacity and potential for evil in us," he said. Although he was baptized Catholic, Dugan says he was inspired to write "Wiesenthal" by his father, Frank Dugan, who was a World War II veteran. His wife, Amy, is Jewish, and his sons Eli and Miles are also being raised in the Jewish faith.
Still, the resonance of the show should go beyond those who identify as Jewish, as Wiesenthal also fought for the rights of Soviet, Polish, Gypsy, Jehovah's Witness and gay Holocaust victims, too.
"Wiesenthal" opens Nov. 5 at New York's Acorn Theatre on Theatre Row. For more information, head here.

Popular in the Community