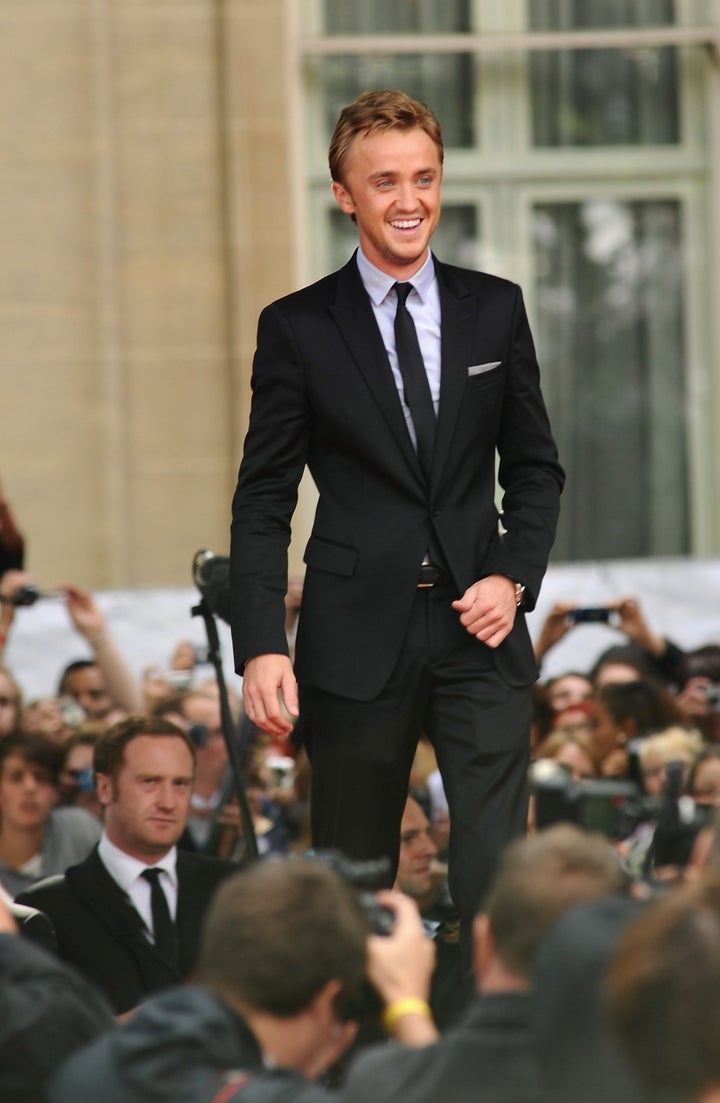 His long-lived 'Harry Potter' career may be coming to an end with tonight's U.S. premiere of 'Harry Potter and the Deathly Hallows Part II,' but that doesn't mean Hogwarts' resident villain, Tom Felton, is shaking his bad boy reputation.
Forget busting out wicked spells, Felton is gearing up to start spitting killer rhymes -- the 23-year-old actor turned vocal artist is looking to get into the studio once he hangs up his 'Harry Potter' cloak for good.
"I was thinking of doing some [British hip-hop group] N-Dubz-style stuff," Felton told the UK's Sun. "I am looking to get into the grime rap UK scene."
Although Felton's career move may come as news to some, he's no stranger to the studio. Felton has recorded several songs including 'If You Could Be Anywhere' and 'Time Isn't Healing' - although they fall more under the acoustic pop realm than the rap variety. Felton has been uploading videos to his Feltbeats YouTube page since 2008, honing his mellow sound.
But his current soft music-making, teen heartthrob status is exactly what Felton is hoping to avoid once he hits the mean UK rap scene streets.
"I'm going to change my image - backward caps, the lot," he continued.
But don't fret 'Potter' fans who will be forced commence their Draco detox once the final installment of the series hits theaters, Felton hasn't completely given up on acting, he's already nabbed the leading role in 'Rise Of The Planet Of The Apes,' according to FOX news.
Felton reportedly signed a record deal with an independent label but the direction and details of his forthcoming album are still under wraps. From battling his wizard classmates to throwing his fitted into the rap battle ring, we hope Felton knows that the use of magic is strictly forbidden in the hip-hop world.