After less than 24 hours, Tom from "Jeopardy" is America's new sweetheart.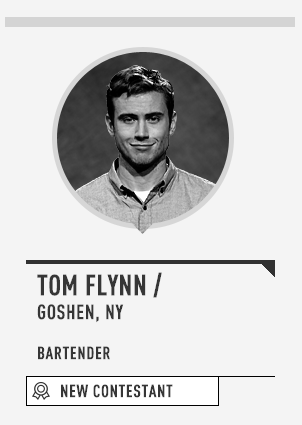 **Swoons**
Flynn faced off against Sean Anderson, a law professor, and Beth Horn, a nanny, on Monday night. 
When he wasn't trying to answer questions, many noticed that Tom spent an awful lot of time gazing off into the monitor and posing. Maybe everyone's just being hard on him because every time he moves, he looks like he's working the camera at a photo shoot.  
Tom quickly became a meme of sorts for his handsome gazing, and the fact that he answered his Final Jeopardy question with one word: "What." That's right, Tom didn't even try to come up with an answer.  
Just listen to the SHADE in Alex Trebek's comment! 
Never change, Tom. Never change. 
And if anyone cares -- Anderson, the law professor, ended up winning "Jeopardy" for the second night in a row, taking home $29,101. 
PHOTO GALLERY
Game Show Fails