Unsurprisingly, Tom Ford was one glamorous child.
The designer, who is set to debut his first full makeup line this year, has been obsessed with beauty since he was a kid -- for better and for worse. As he recounted to Women's Wear Daily:
"When I was 14, I had to be taken to the emergency room because the cucumber slices I had put on my eyes -- to camouflage the bags -- had made them swell shut. I could eat cucumbers, but my eyes were clearly allergic to them."
Yikes. Thankfully with his new beauty collection, which includes everything from hyper-pigmented lip glosses to contouring illuminator and brow pencils, Ford and his many fans can rely on more fail-proof methods for perfecting their skin. WWD noted:
Ford also uses a lot of the skin care products himself, including the Traceless Foundation Stick in the corners of his nose and eyes, the Illuminating Protective Primer, and the Purifying Crème Cleanser -- "it goes on like cold cream and the skin feels moisturized and unbelievable." He sometimes sleeps in the oil-based serum, Intensive Infusion Concentrate Extreme, which he said absorbs straight into the skin.
If it's good enough for Tom Ford, consider us sold.
Read more at WWD.com and check out the first ad (starring none other than Ford himself, naturally) below.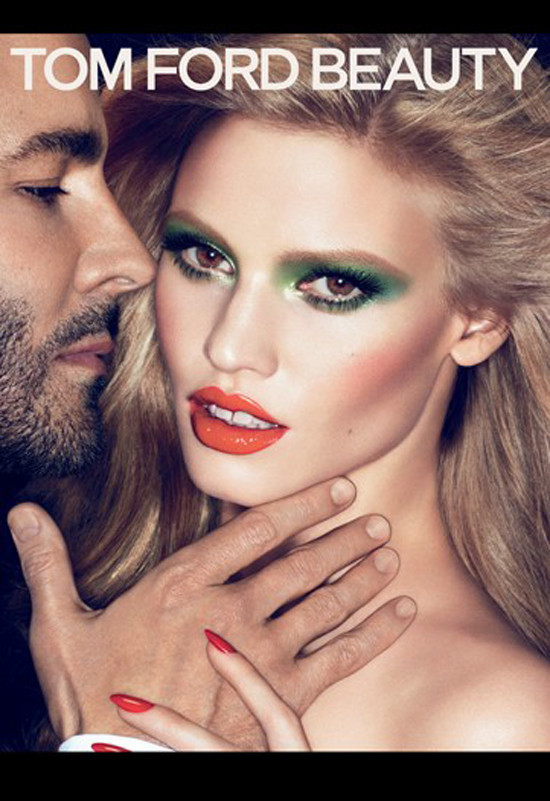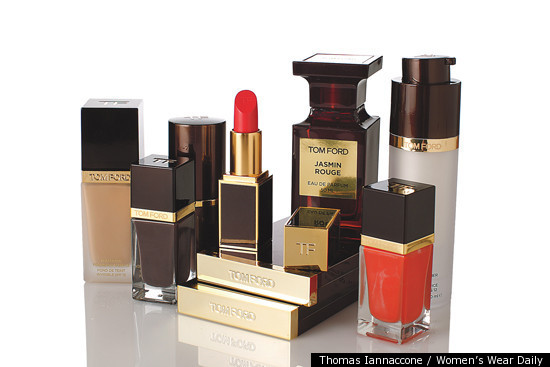 Related