When Jay Z released his chart-topping song "Tom Ford," the famous fashion designer it was named after and dedicated to was honored: "I love that he gets a 'high' from my clothes," Ford told WWD. Now Ford is returning the gesture by paying homage to Mr. Carter's stellar style.
One of Jay Z's Magna Carta Holy Grail tour t-shirts that reads "Tom Ford," "61" with the word "Molly" crossed out -- mimicking the lyrics: "I don't pop molly. I rock Tom Ford" -- is the inspiration behind a dazzling design in Ford's Fall/Winter 2014 collection. On Tuesday during London Fashion Week, Ford sent a black-and-white and an orange-and-white sequin dress down the runway that replicate Jay-Z's shirt.
In fact, the original concert t-shirt is designed by the French clothing line called BBP (Black Boy Place) and retails for $65. Unsurprisingly it's going to cost you way more to own one of Mr. Ford's versions. "My knockoff will sell for $6,500," the designer told Style.com.
Ouch! Aren't knockoffs supposed to be more affordable?
Here's a look at Jay Z's BBP "Tom Ford" tee and the high fashion version that designer Tom Ford created. What do you think?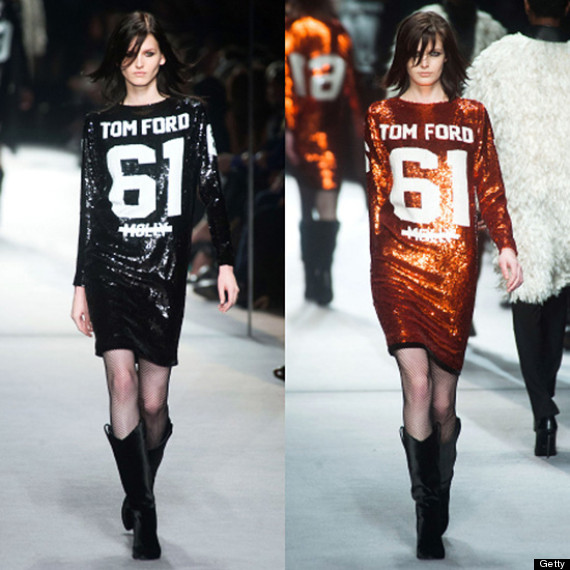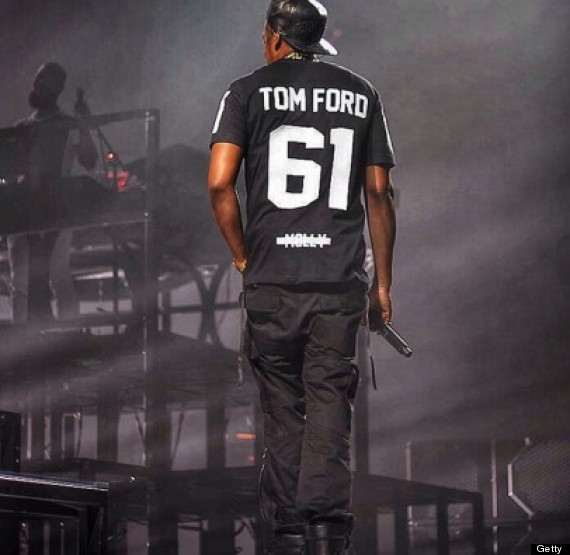 Jay Z's journey to style star was, um, interesting...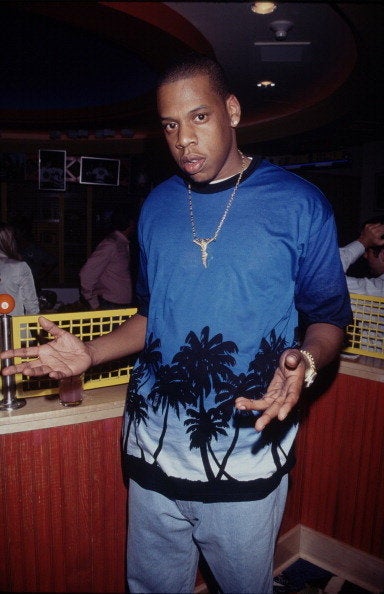 Jay Z's Amazing Style Evolution
Popular in the Community