Tom Ford is not the same person he was 10 years ago. 
Recovering from an acrimonious split with Gucci after a decade as the brand's creative director, Ford had just launched his eponymous line. "I knew I wanted to go back into fashion, but I also still want to do a film — I don't even want to get into it, because everybody will laugh at me and I'm sick of it, but I am really serious about making movies and I will get one made," Ford told New York magazine in 2007.
No one is laughing at Ford anymore. His second directorial effort, "Nocturnal Animals," opens this weekend. The layered melodrama has proven more divisive than "A Single Man," and that's a good thing. People pay attention to Ford's films. 
Based on Austin Wright's 1993 novel Tony and Susan, "Nocturnal Animals" revolves around Susan Marrow (Amy Adams), a Los Angeles art-gallery owner disillusioned with her excessively primped surroundings. Susan's marriage to a distant businessman (Armie Hammer) is crumbling, and the silky world she superintends highlights the insecurities bred by her Southern belle of a mother (Laura Linney). Like a wake-up call slung onto her doorstep, Susan receives a manuscript written by her estranged ex-husband (Jake Gyllenhaal). The novel's sinister revenge plot plays out in Susan's mind as she reads, transporting her ― and us ― to a barren stretch of western Texas where murder lurks around the bend.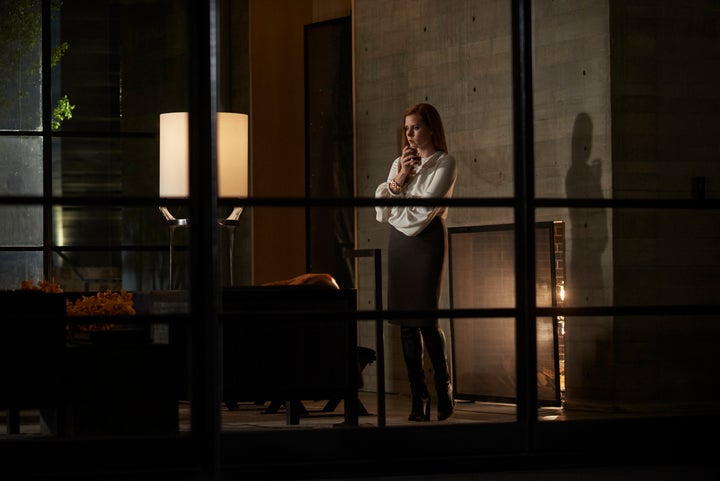 For the 55-year-old Ford, that duality is personal. It marks a gulf between lacquered professional gloss and a newfound recognition that the world is grittier than materialism allows it to be. While writing "A Single Man" in his 40s, Ford realized he had neglected his "spiritual" growth, just like Susan. He began reading Eckhart Tolle and the Eastern philosophy texts that Christopher Isherwood, the source novel's author, had studied, including China's Tao Te Ching. The mindfulness Ford was absorbing resonated in the book's opening line: "Waking up begins with saying am and now." 
"Maybe it's just been going through a certain spiritual transformation and the struggle with the material world, which I actively participate in, obviously, as a fashion designer, and am drawn to, and the conflicts of that," Ford said a few weeks ago during a phone conversation. "I struggled with that starting as early as the late 1990s."
Knowing that "beauty brings us pleasure," Ford, who has been criticized for objectifying women in his brand's advertisements, aims to "strike a balance" between the two realms ― something Susan must reconcile as "Nocturnal Animals" progresses. Even though he sees the fashion and film industries as separate beasts, Ford recognizes that superficiality haunts both.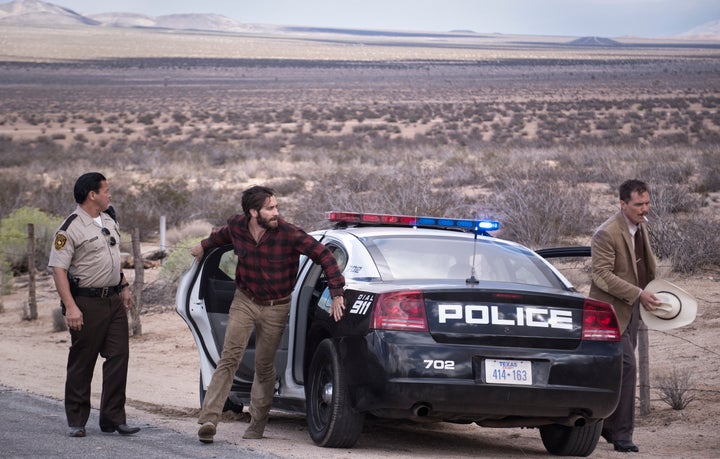 "The main similarity is that, on the surface, everything is perfect," he said. "Everything is slick and smooth. I think what a lot of people who are not involved in either of those industries do not realize is that such a massive amount of work, pain, sacrifice and effort go behind creating that facade of perfection, which is unnatural."
The contrast is personified in the film's opening-credits scene, a dreamlike tableau of nude, obese women dancing before a flowing red curtain as glitter falls like snow around them. This spectacle is an installation at Susan's gallery. In Ford's eyes, it's meant to showcase a liberation that defies Western beauty constructs. 
Inclusivity in fashion is a hot-button topic right now, because inclusivity everywhere is hot-button topic, especially in light of Donald Trump's election. Ford balks at the lack of diversity on some runways, but when I ask about the need for plus-size models similar to the women at the start of "Nocturnal Animals," he responds, "Let's talk about movies ― let's not veer off into fashion."
Even if Ford has restrictions in comparing his film to the style sphere, the story's inherent politics invite such reflections. Some voters spent 2016 at war with the establishment. Many who supported Trump resented the legacy politicians who were (or seemed) isolated from the dusty realities of working-class America, sort of like the gap between Susan's experiences in Los Angeles and the grimy Texas represented in her ex-husband's novel. For Ford, a Democrat, underscoring that "disenfranchisement" is the one "positive" result of Trump's candidacy. (Or at least it was before Hillary Clinton's shocking loss.) 
"For those of us who do live a life of privilege, in urban centers, we don't know that," Ford said. "We don't see that. We don't realize that. It's the same thing in England, where I lived part of the time. Brexit brought that to the attention, I think, of many of the Brits who lived in this very rich London bubble. I think this gap between the rich and the poor is too big."
There's more of this subtext to mine, but Ford did not intend an overt political statement about America's social divide. Instead, it was Tony and Susan's themes about not throwing away valuable relationships that spoke to him. The same tenant was pivotal in his personal evolution. 
"Somehow, life just caught up with me," he said of the past decade. "God knows where time goes."
Calling all HuffPost superfans!
Sign up for membership to become a founding member and help shape HuffPost's next chapter
BEFORE YOU GO
PHOTO GALLERY
Fall/Winter Movie Preview 2016