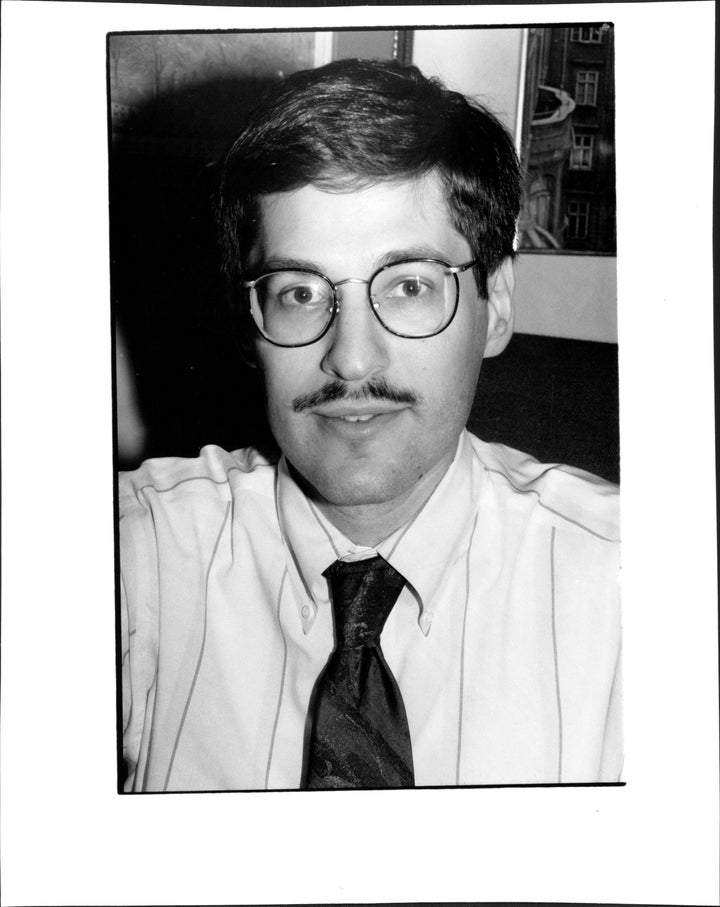 For Dr. Tom Frieden, the fight against tuberculosis is personal.
He dedicated years of his life combatting the spread of tuberculosis and its more dangerous drug-resistant forms in New York City in the' 90s. He spent five years in India assisting with national tuberculosis control efforts on a program that has treated "more than 10 million patients and has saved more than three million lives," according to the Centers for Disease Control and Prevention. He then went on to be the New York City Health Commissioner and was appointed to the top spot on Obama's disease control team.
"Drug-resistant tuberculosis threatens to reverse the gains that we've made. It's not just the threat overseas, it's the threat here," Frieden said Thursday at the USAID launch for the National Action Plan. "We know that TB anywhere can be TB everywhere."
The Huffington Post spoke with Frieden on Thursday about how to stem the growing threat of multidrug-resistant tuberculosis, or MDR-TB, and what he hopes to see in his lifetime for the fight against a disease that kills over 1.5 million people each year.
What makes multidrug-resistant tuberculosis a health security threat, both globally and here at home?
Drug-resistant tuberculosis knows no borders, and we risk turning the clock back on antibiotics and making it very difficult for us to stop tuberculosis from spreading around the world and in this country if we don't improve our control efforts.
The Obama administration just unveiled the National Action Plan, which has some ambitious goals for checking the rise of MDR-TB around the world. How will CDC take some of the plan's directives to heart?
There are very specific actions for both the U.S. and global actions. We can build on the programs we have in place to make sure that we're implementing what works better and also supporting countries around the world to stop the spread.
Now let's talk about funding. Dr. Anthony Fauci, the director for the National Institute of Allergy and Infectious Disease, has stated previously that the plan will cause a "prioritization" of resources at the NIH around TB. Will the same take place at the CDC?
We do prioritize addressing MDR-TB. We have done that for more than 20 years; that's why we've been able to drastically reduce U.S. cases of MDR-TB. We have basically nearly eliminated U.S. cases, but global cases continue, and that's why it's so important that we work effectively around the world to stop drug-resistant tuberculosis, and that's also why we've recently strengthened our global program to put them under one person, Dr. Sue Maloney, who will then bridge many of our programs that were not as well-coordinated as they could be.
You've said multiple times that "no program, no matter how well-funded, no matter how well-run, can treat multidrug-resistant tuberculosis faster than a poorly run program can create it and spread it." How will you and the CDC help ensure a well-executed program?
The importance in what we're seeing in countries around the world is a poorly regulated and poorly functioning private sector using irrational and ineffective medications that result in the emergence of drug-resistance tuberculosis. What we're also seeing is very poor infection control in health care facilities. What we've done is begun a program to rapidly improve infection control in places that are treating TB patients. That's particularly important where you have TB and HIV present.
TB and HIV are frequently referred to as dual killers, correct?
Right, and one of the things that will help tuberculosis control is the test and treat approach, and increasing the proportion of HIV-positive people that are treated. The majority of TB cases currently occur before people are started on anti-HIV medicines. But as more people get HIV medicines at an earlier stage in their illness, it will prevent more cases of TB. So that's how HIV can end TB. But TB can also help HIV, because TB is the leading cause of death among people living with HIV.
You said Thursday, "It is shameful that today the leading infectious cause of death in the world is a disease that's nearly 100% curable." Why do you think TB has been neglected when it comes to elimination?
Partly it's the characteristic of the bacteria: You require long-term treatment for many months, we don't have a vaccine as we do with measles or polio, but partly it's the nature of the control program. Stopping TB requires a government program that functions every day of the year, and that's hard in certain parts of the world. And partly it's because of who tuberculosis affects: It tends to affect the poor and disenfranchised most. And that's the reason for the continued underinvestment in tuberculosis control globally, but the fact is tuberculosis can affect anyone, because we are all connected by the air we breathe.
You've been an incredible advocate and fighter for TB throughout your career. Where do you hope to see its incidence rate go in your lifetime?
Fundamentally, what happens with tuberculosis will depend on two things. First, how well we implement what we know today, and second, how quickly we get better tools to stop tuberculosis. A vaccine that prevented tuberculosis would merit a Nobel Prize, but it's just very difficult to develop. Treatment that's shorter than four to six months has been extremely difficult to establish. I'm encouraged by the CDC study that shows that with a 12-dose three-month regimen you can prevent TB, and I think one major opportunity for progress is on better prevention of TB in people that are already infected. If we could figure out which of them are going to develop active TB and provide shorter, more effective treatments for them, then we might really be able to knock down tuberculosis cases. But how rapidly tuberculosis comes down depends on multiple things, including how many people are infected today. But the bottom line is, we have to act today so that the problem isn't even more severe tomorrow.
"It is shameful that today the leading infectious cause of death in the world is a disease that's nearly 100% curable."
Now, I want to tell you a story about your last question, because early on in my career I got to know a physician who had been one of the leading physicians in his country handling a very high-priority program for his country. And tragically, at a very young age, he had a stroke and he became aphasic, which meant he couldn't speak. But he was still conscious and coming to work, and so his bosses figured, "Well he can't do any harm. Let's put him in charge of the tuberculosis program," which epitomized what people thought of the tuberculosis program.
But he was still a very, very smart man. And over the following years, he gradually regained some of the power of his speech but he also was able to work fully even though he wasn't able to speak initially, and he built an excellent tuberculosis control program which became an international model for tuberculosis control.
But that idea that that's who you would put in charge of the program because no one really cares about it, that's kind of characteristic of how people think about tuberculosis.
This interview has been edited for clarity and length.
Popular in the Community