Singer-songwriter Tom Goss wants to send a comforting message to those for whom the holidays are not a joyful time with his new music video, "Gay Christmas."
The video, which debuted on YouTube Tuesday and was directed by Nathaniël Siri, follows five lonely people as they wander around a somber-looking Los Angeles. In perfect yuletide tradition, their spirits are rejuvenated by the end as they come together for an impromptu picnic on the beach.
"Gay Christmas," Goss explained on YouTube, is for those "who have felt like an outsider on what is supposed to be the happiest time of the year."
The singer, who originally hails from Wisconsin but lives in Los Angeles with his husband, told HuffPost that the song was inspired by his own decision not to head back to his hometown for the holidays this year.
"Too many of us have had to learn to accept less from our families when it comes to fully embracing us for who we are," he said in an email.
The 2016 presidential election remains a divisive subject between him and his family, Goss added. He acknowledged feeling a "sense of betrayal" when he learned that some family members and close friends had voted for President Donald Trump, who ran on an explicitly anti-LGBTQ platform.
"Yet we are expected to be the ones to forgive, to 'move on' and pretend everything is okay," he said, "even as the current administration and GOP keep supporting anti-gay politicians and policies."
This year, Goss had already released two new videos, "More Than Temporary" and "Click," both of which also featured LGBTQ-inclusive storylines. The singer, who has cited Dave Matthews, David Gray and Seal as musical influences, said he "absolutely" feels a responsibly to explore queer themes in his work.
"The entertainment industry, as a whole, has ignored queer themes and stories," he told HuffPost in 2016. "It's my responsibility to work to transcend those boundaries, to tell these stories as accurately and authentically as I possibly can."
Before You Go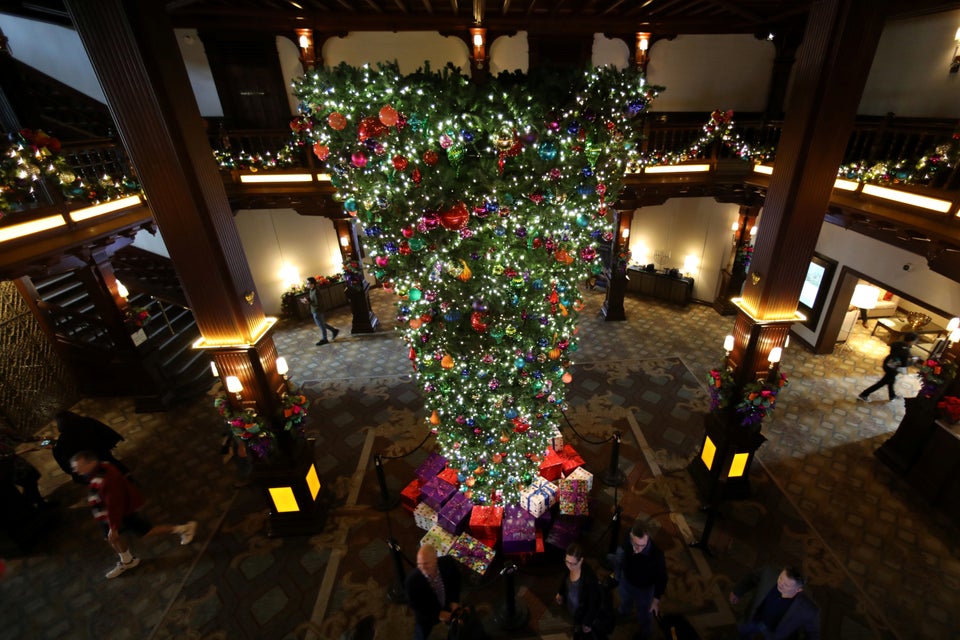 Most Over-The-Top Christmas Trees Of 2017