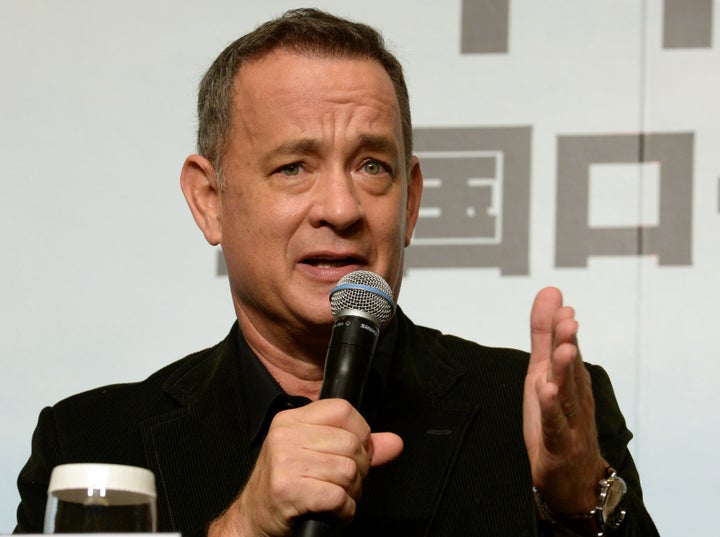 If you weren't a supporter of President-elect Donald Trump, the past week has likely been tough. But Tom Hanks is here to remind you that this too shall pass.
"We are going to be all right, because we constantly get to tell the whole world who we are. We constantly get to define ourselves as Americans. We do have the greatest country in the world. We may move at a slow pace, but we do have the greatest country in the world, because we are always moving towards a more perfect Union. That journey never ceases. It never stops. Sometimes, like in a Bruce Springsteen song, one step forward, two steps back. But we still, aggregately, move forward. We, who are a week into wondering what the hell just happened, will continue to move forward. We have to choose to do so. But we will move forward, because if we do not move forward, what is to be said about us?
Hanks, who is getting Oscar buzz for his latest film, "Sully," did not specifically mention Trump, but he has never been shy about his feelings on the future president.
"Here's the problem: America's already great, so I don't know what he is talking about," the veteran actor told Sky News in April. "I think that man will be president of the United States right about the time spaceships come down filled with dinosaurs in red capes."
Calling all HuffPost superfans!
Sign up for membership to become a founding member and help shape HuffPost's next chapter