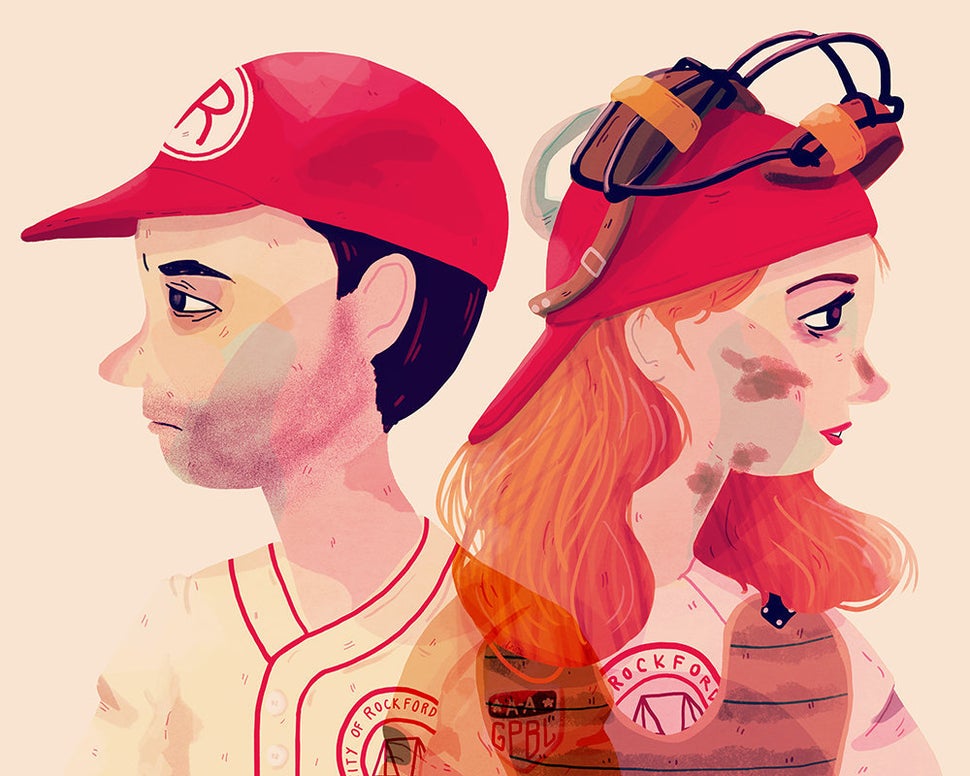 Tom Hanks, once typecast for his ability to bring heartwarmingly comedic characters to life onscreen, has become somewhat of a Renaissance man. He's moved us in tear-jerking dramas; he's been inadvertently funny in his often too-earnest roles; he is, apparently, writing a book of short stories about typewriters. As an homage to the days when Hanks was synonymous with family-friendly laughs, Gallery1988 arranged an exhibit of art centered on his earlier roles.
The gallery's owner, Jensen Karp, told The Huffington Post, "I assume if you went up to him on the set of 'Turner & Hooch' and told him he would later win an Oscar for playing a man dying of AIDS, he probably wouldn't have seen that coming. There's something very beautiful in Tom Hanks' journey and it's so motivational."
Gallery1988 arranges several group shows annually, most of them comprised of recurring artists who create new work for each theme. Many of the artists have what Karp describes as a "cartoon feel," an aesthetic that wasn't taken seriously when the gallery opened in 2003.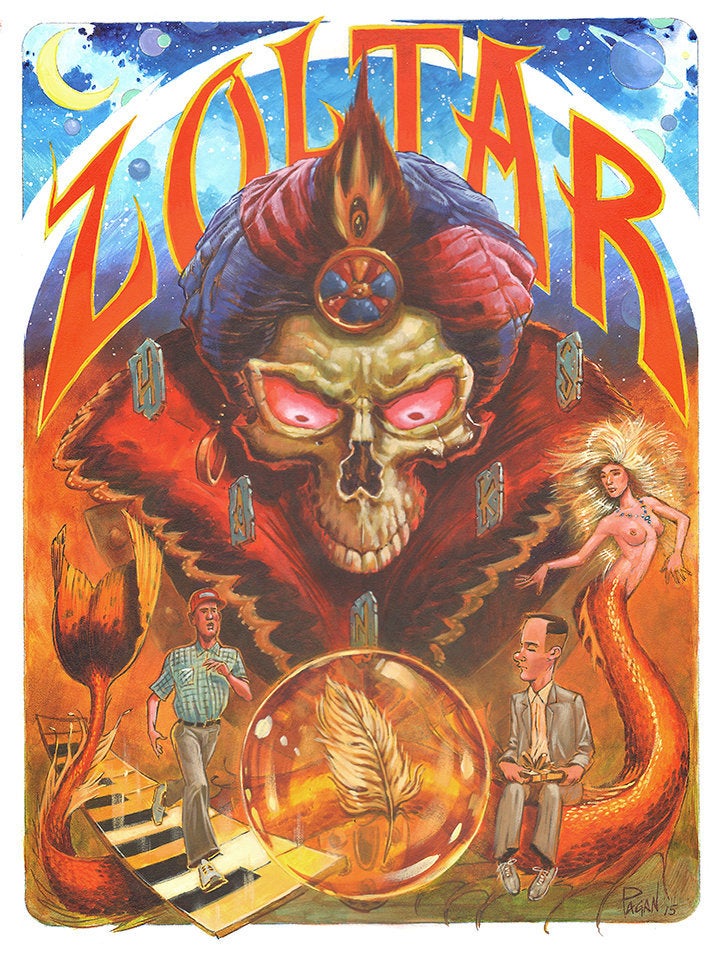 "These artists are influenced by things like 'Ren & Stimpy' and 'Adventure Time,' and, to an even larger extent, 'The Simpsons.' It makes sense you'd see that shift in American culture in the artwork of younger artists."
For "No Sad Stuff," Karp and his partner Katie Cromwell settled on pieces inspired by Hanks' films released between 1984 and 1994 -- the latter being the year "Forrest Gump" marked a shift in the actor's career.
"I think clearly his golden age is when he started winning Oscars and stealing America's heart, but this is such a great starting point," Karp said. "You can see how charismatic he was and he was just jumping off the screen, even in movies that a lot of people considered bad."
One such movie -- "Big" -- garnered a lot of positive support from Gallery1988's participating artists.
"It seemed like 'Big' got the best response, which makes sense because it's basically a perfect movie," Karp said. "And everyone has a wish they want granted."
View more Tom Hanks-themed art below, or at Gallery1988.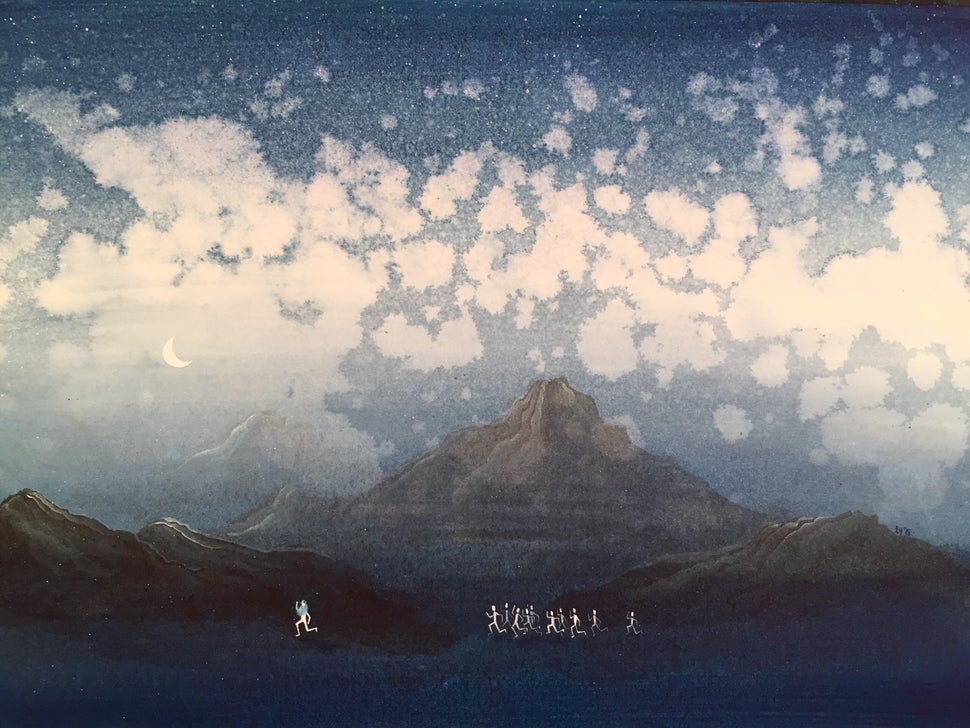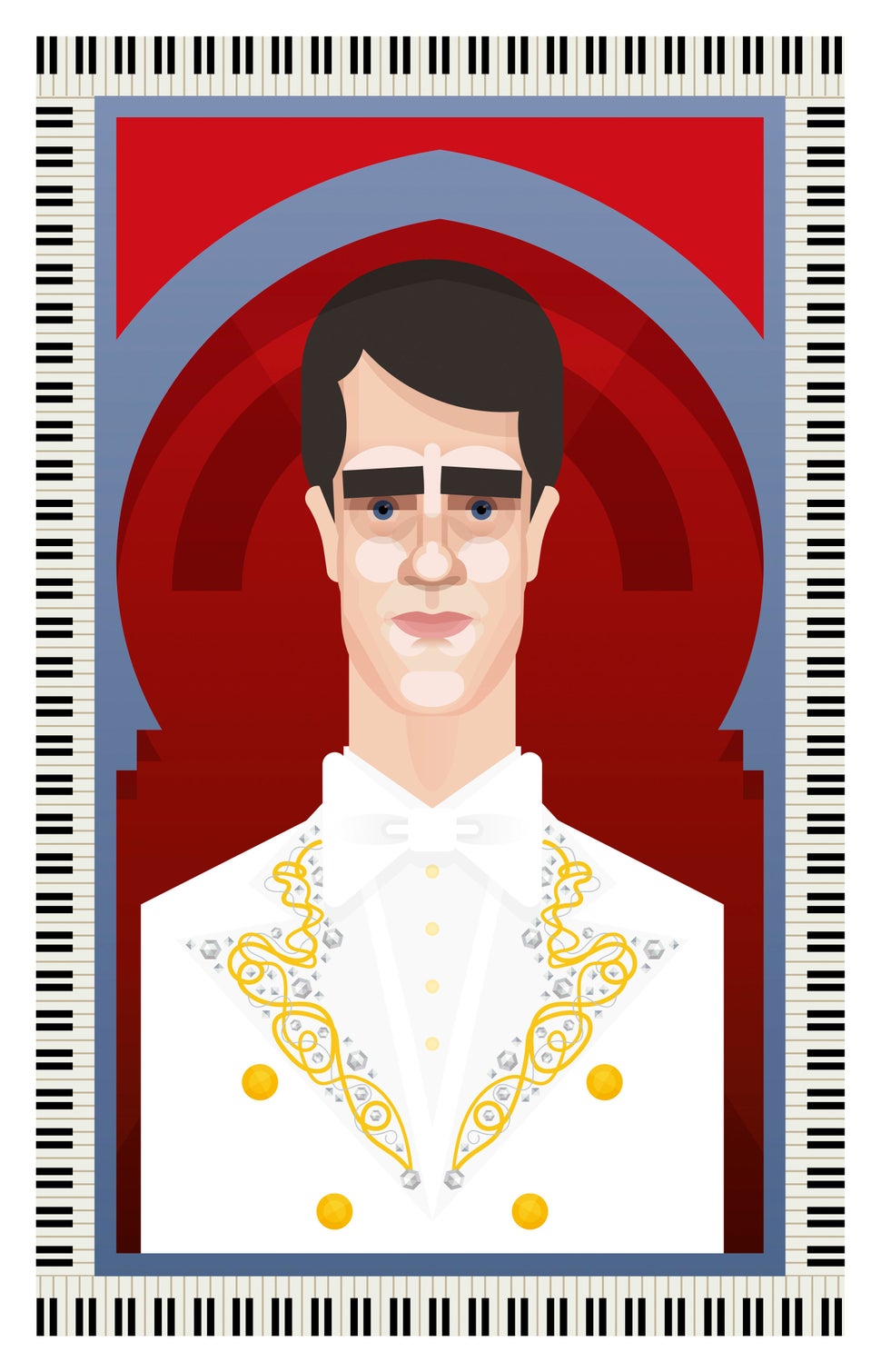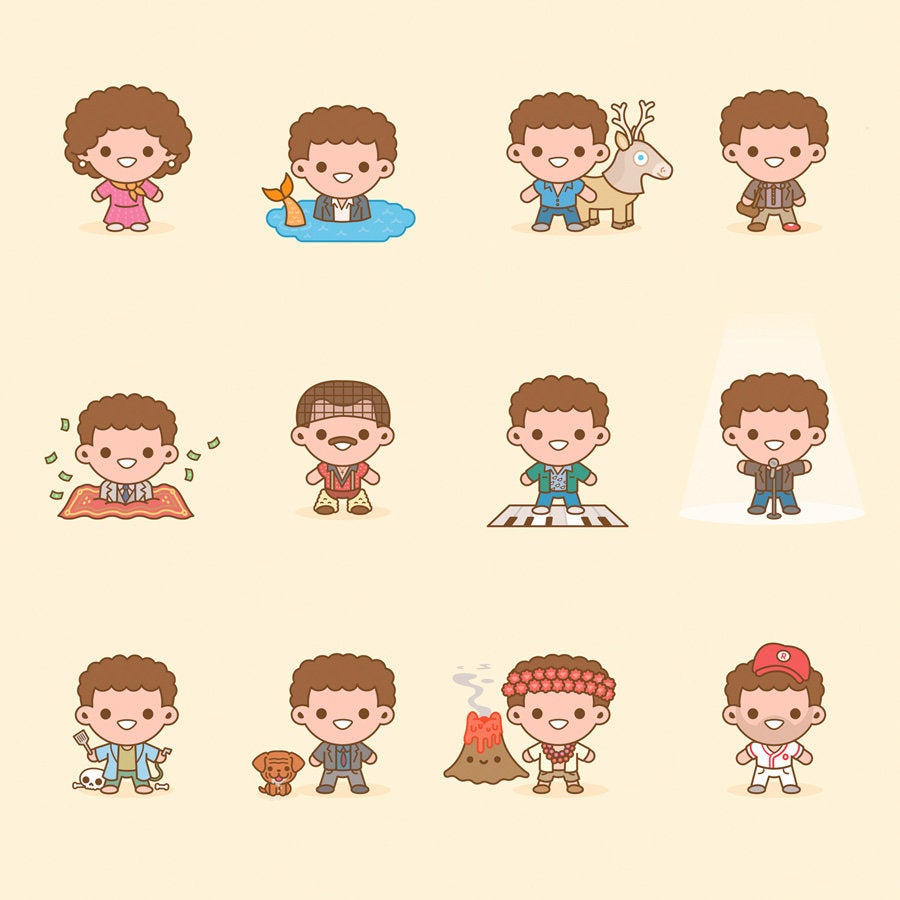 PHOTO GALLERY
12 Illustrators You Should Know Right Now
Calling all HuffPost superfans!
Sign up for membership to become a founding member and help shape HuffPost's next chapter