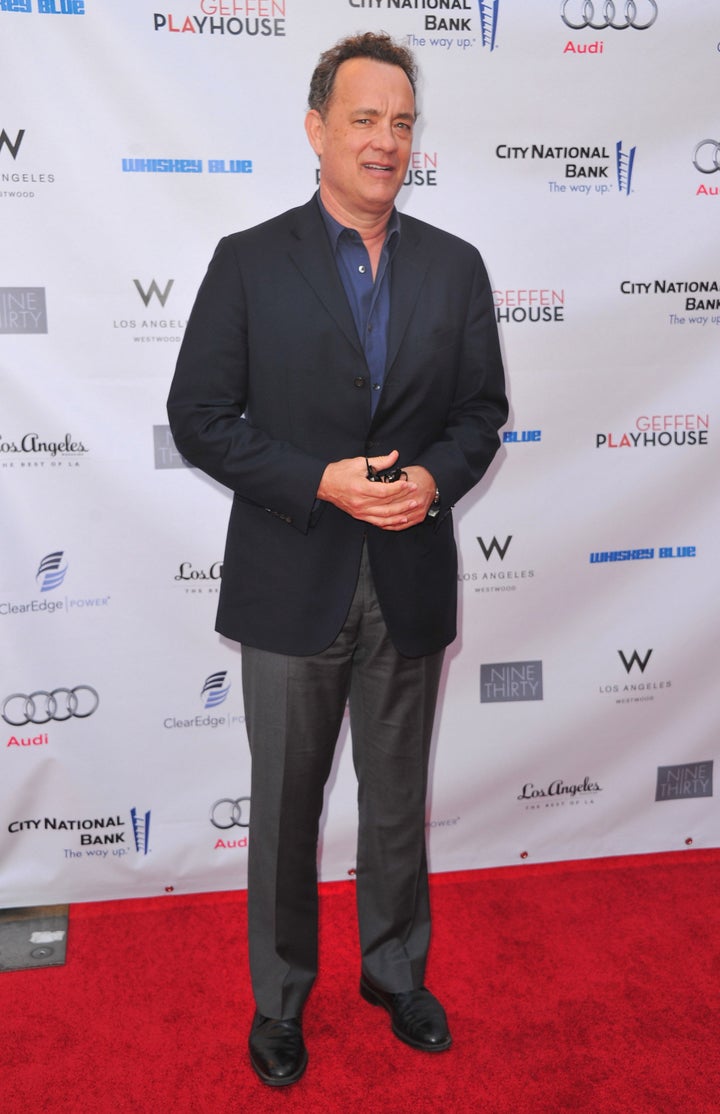 Tom Hanks and Julia Roberts ruled the 80's and 90's thanks to, in part, their total domination of the romantic comedy: "Pretty Woman" rocketed Roberts to fame at age 21, while Hanks' multitude of roles in classics such as "Splash" and "Sleepless In Seattle" helped him become an A-lister.
Speaking to W Magazine, both Hanks and Roberts remember back to their film transitions, when quirky love stories made way for films such as "Philadelphia," "Forrest Gump" and "Erin Brockovich." In Hanks' case, he made certain, in no uncertain terms, that he'd be getting those types of roles.
"I told my agents that I wasn't going to play pussies anymore," Hanks told the magazine. "I was tired of playing, 'Oh, boo-hoo--I was in love, but oh, boo-hoo-hoo.' There comes an age when you can't do that anymore. I wanted to play men instead of boys. In your mid-30s, it's time to start playing guys of compromise. And as you get older, men of bitter compromise."
It was a similar story for Roberts, though for her, it was more about finding roles to which she could relate.
"I think it's called growing up. Light and funny has a more compelling quality when you're younger," she said. "But I haven't abandoned the genre: I love falling down; I love Lucille Ball. It's just that a lot of those stories revolve around problems that I can't convincingly portray at this age."
For "Larry Crowne," the pair play a more age-appropriate duo; Hanks, a big box store employee laid off and headed back to junior college, and Roberts, his alcoholic teacher. Hanks says the film, which he also wrote and directed, works to send a message to the millions of downtrodden Americans hit hard by economic recession.
"The movie is about combating cynicism. People are naturally optimistic, but you have to choose to walk away from cynicism," he explains. "You have to say, I am going to combat cynicism today. I had this idea about a unique guy who loses his job and then, at the end of the movie, realizes that it was the best thing that ever happened to him. He thought he was going to die, but it turned out great!"
WATCH:
Popular in the Community