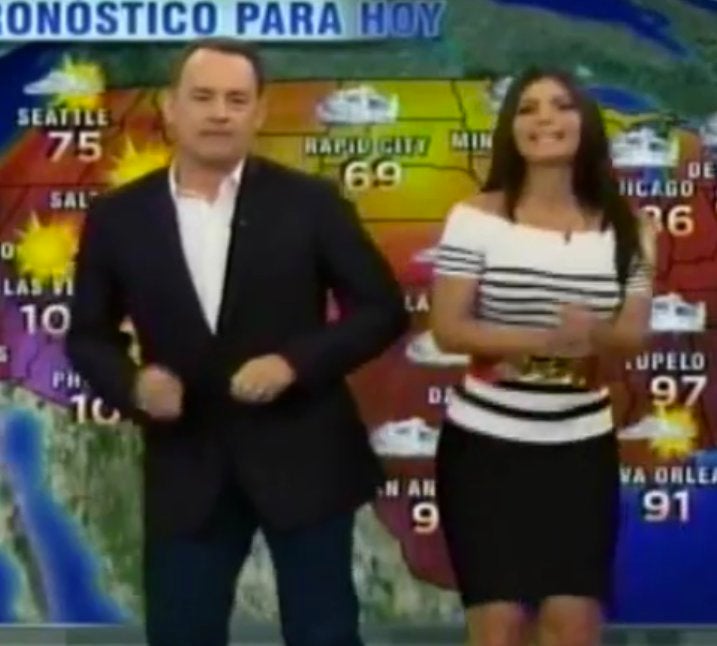 Tom Hanks is hitting the press junket hard, pitching his new comedy, "Larry Crowne," to anyone and everyone -- regardless of what language they speak. And it was during a four segment, lost-in-translation appearance on Spanish language Univision's "Despierta America" that Hanks may have actually trumped his comedic film with a bizarrely hilarious set of dance moves.
After roughly understanding what the hosts had to say, Hanks moved over to do the weather -- and show some flair. While reading the temperatures, he danced with the normal meteorological presenter in a non-step series of amazing -- and for his sake, hopefully unplanned -- dance moves.
"Gotta love Univision! What a fun hour that was, peppers for breakfast! Que bueno! Hanx" the star later tweeted.
WATCH
:
Popular in the Community