Hanks, 29, in a video posted Wednesday on Instagram, addressed his famous parents' illness by saying: "What's up everyone? Yeah, it's true, my parents got coronavirus. Crazy. They're both down in Australia right now because my dad was shooting a movie down there."
He added that he has spoken to them on the phone and "they both are fine."
They're not even that sick. They're not worried about it. They're not tripping, but they're going through the necessary health precautions, obviously. But I don't think it's anything to be too worried about. I appreciate everyone's concern and the well wishes, but I think it's all gonna be alright. I appreciate it and just, everybody, stay safe out there. Much love.
Soon after the video was posted, his older brother Colin Hanks shared a note on Instagram thanking everyone for the "outpouring of support."
"My parents are receiving excellent care in Australia and are doing well (and in good spirits) given the circumstances," Colin Hanks wrote.
Tom Hanks revealed that he and Wilson had been diagnosed with coronavirus in a statement on Wednesday, noting that they'd been feeling a "bit tired" and "like we had colds."
"To play things right, as is needed in the world right now, we were tested for the Coronavirus, and were found to be positive," Hanks wrote on social media.
Hanks added that he and Wilson would be "tested, observed and isolated for as long as public health and safety requires."
The couple is in Australia because Hanks is starring in a currently untitled Baz Luhrmann film about Elvis Presley, playing the role of Presley's manager Colonel Tom Parker.
Wilson posted the message on her social media pages as well, and cheekily added a post on her Instagram story about her latest work: "Some music from my coronavirus vacation."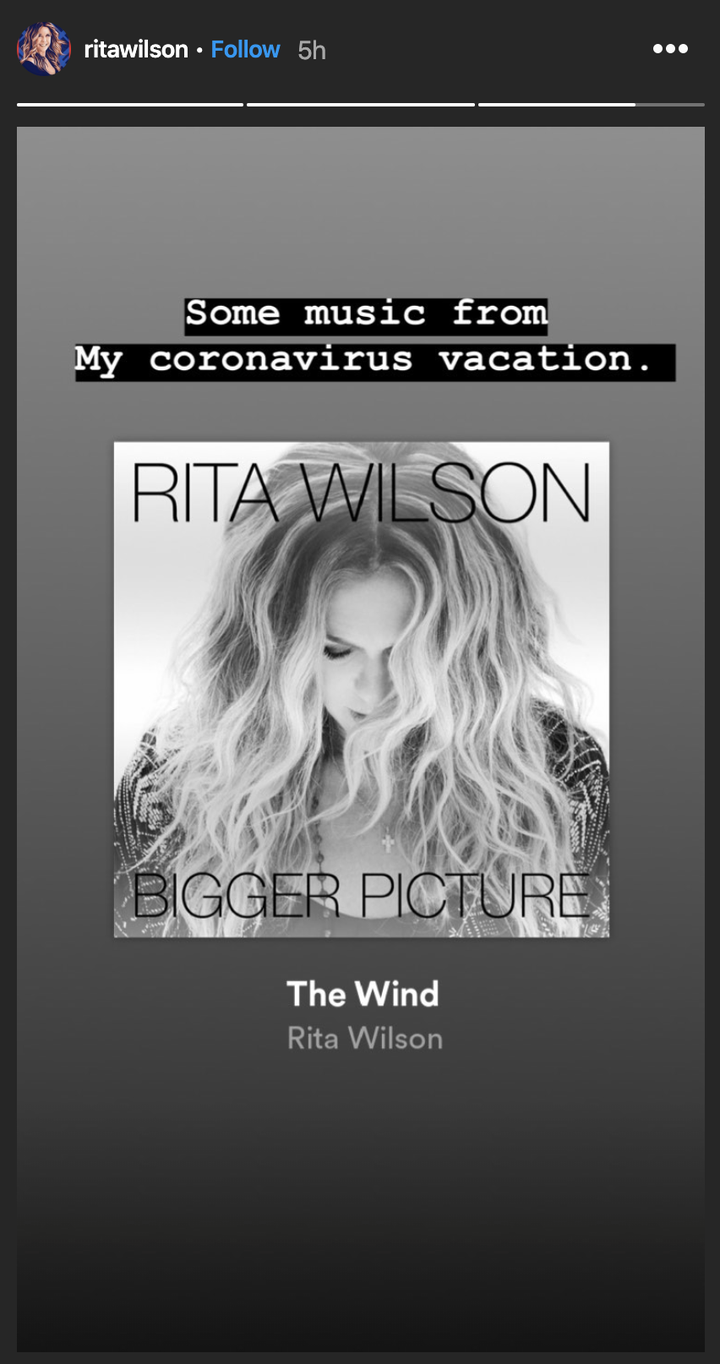 Popular in the Community