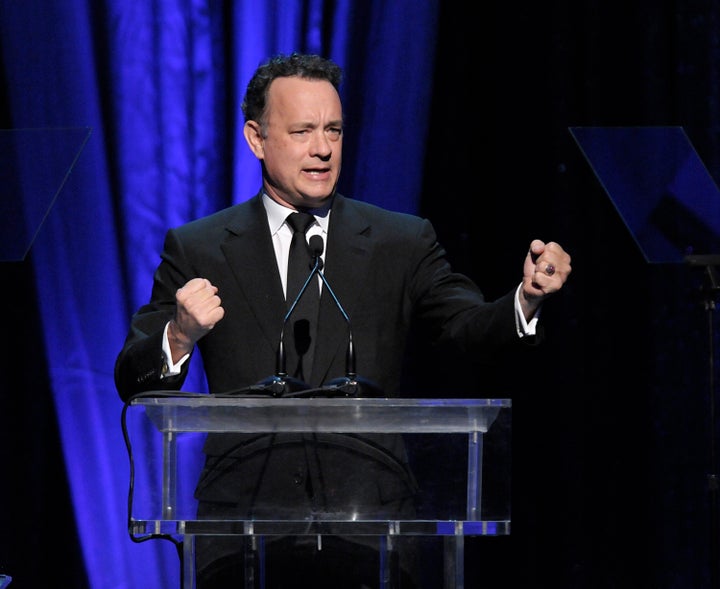 In his illustrious career, Tom Hanks has played everything from a giant boy to a cowboy toy. But perhaps his most success, strangely, has come while pursuing heroics on the water: in Vietnam and on a shrimping boat in "Forrest Gump," battling Nazis in "Saving Private Ryan" and saving himself in "Castaway."
Now, he's returning to the high seas. This time, he'll be battling Somali pirates.
Deadline.com reports that Hanks is attached to Sony Pictures' big screen adaptation of Captain Richard Phillips' memoir, "A Captain's Duty: Somali Pirates, Navy SEALs, and Dangerous Days at Sea." Phillips was the captain of a cargo ship that in 2009 was overtaken by Somali pirates, and, offering himself over to save his crew, was held hostage in a small life boat with his captors until NAVY SEALs helped spring him loose three days later.
It's an epic rescue story; the SEALs were parachuted onto the USS Bainbridge, where they scouted the pirates until they could get clear shots of the pirates as they held guns to Phillips' head. Phillips jumped overboard so that the SEALs could have a better target.
Calling all HuffPost superfans!
Sign up for membership to become a founding member and help shape HuffPost's next chapter