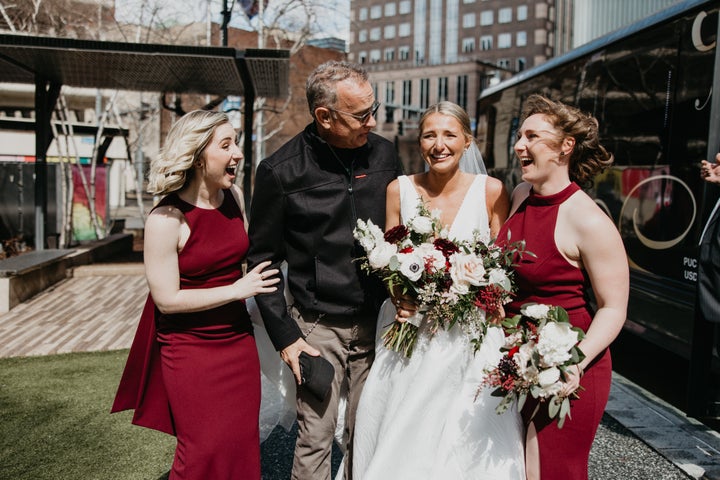 The Oscar-winning actor delighted a bride on Saturday by joining her bridal party for photos outside the Fairmont Hotel in downtown Pittsburgh as he was passing by.
"He was like, 'Hey! I'm Tom Hanks. I would love to get a photo with you,' and I immediately just froze and was just looking around," bride Grace Gwaltney told local news station WTAE. "I didn't know what to do."
"It's his voice, I think. You see him and then he starts speaking, and he was like, 'You look so beautiful. I'm so happy for you,'" she added. "When he was talking in my ear, I was thinking of 'Toy Story.'"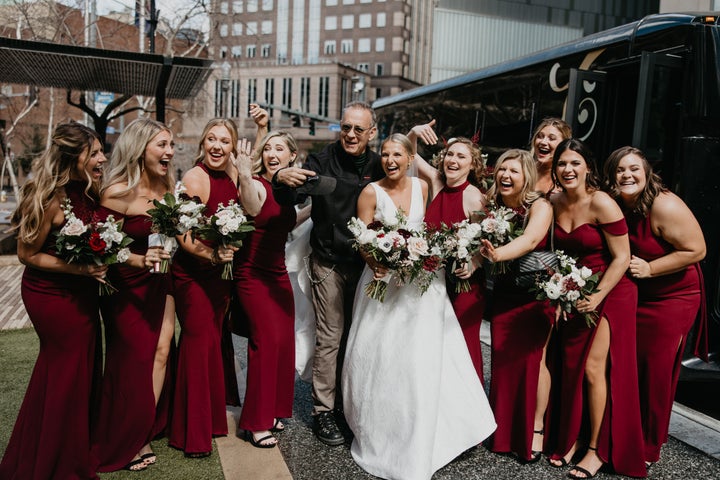 "We all lost it," Rowland said. "The bridesmaids shuffled out of the limo, and he posed [for] photos and congratulated everyone, and then as fast as he popped in, he was gone."
The actor is currently in the area filming the movie "A Man Called Otto."
Gwaltney said she and her sister had coincidentally been chatting about Hanks' role in the film.
"He is filming his new movie, and my sister and I were just talking about how much we love the book that he is filming the movie for, so it was kinda like full-circle," she said. "It was honestly, like, crazy because we were just talking about him."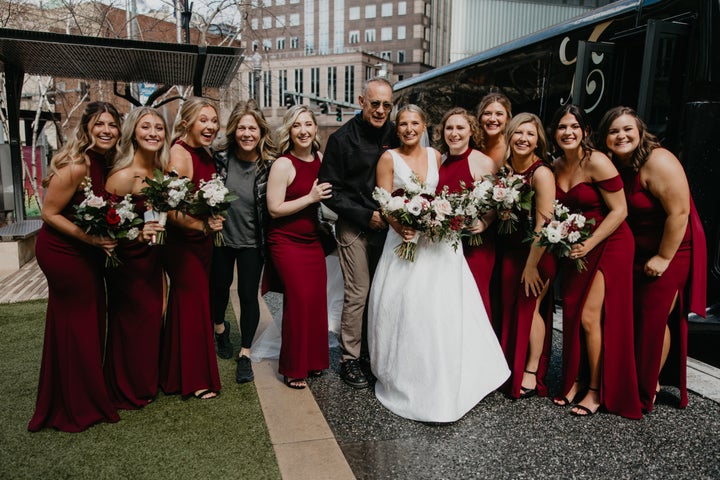 Tom Hanks has actually photobombed a wedding party before.
Last year, he popped in for photos after a couple tied the knot at Santa Monica Pier in California. The bride said, "He treated us like family."
CORRECTION: This story has been amended to note that Gwaltney and Rowland spoke to WTAE, not KCRA.
Popular in the Community