WASHINGTON -- Sen. Tom Harkin (D-Iowa) took to the Senate floor Wednesday night to slam fellow senators for what he called their "shameful" vote to block the nomination of a respected civil rights lawyer to a top Justice Department post.
Harkin, who has a law degree, said the vote against Debo Adegbile shows the Senate measures nominees according to race, and suggested the lawyer would have been confirmed as head of the Justice Department's Civil Rights Division if he was white instead of biracial. Adegbile was attacked by senators for heading the NAACP Legal Defense and Education Fund, which represented murderer Mumia Abu-Jamal decades after a death sentence for killing a Philadelphia police officer.
Watch Harkin's full floor speech above.
"We sent a message: We have a double standard. A terrible double standard," Harkin said, pointing out that Supreme Court Chief Justice John Roberts once worked on behalf of a mass murderer.
"Here's the message we sent today," Harkin said. "You young people listen up. If you are a young white person and you go to work for a law firm … and that law firm assigns you to a pro bono case to defend someone who killed eight people in cold blood … my advice from this, what happened today, is you should do that … Because if you do that, who knows? You might wind up to be the chief justice of the United States Supreme Court.
"However, if you are a young black person and you go to work for the NAACP Legal Defense Fund … and you're asked to sign an appeal for someone convicted of murder, what the message said today is, 'Don't do it! Don't do it.' Because you know what? If you do that, in keeping with your legal obligations and your profession, you will be denied by the U.S. Senate from being an attorney in the U.S. Department of Justice," Harkin said.
"What about that guy sitting over there -- the chief justice of the Supreme Court -- defended a person who killed eight people?" Harkin asked, pointing toward the nearby court building. "Maybe we should institute a -- an impeachment process? Maybe that's what we ought to do. Maybe my friends on the Republican side did not know this about John Roberts, that he had defended a mass murderer. Maybe that's what we've got to do, bring up an impeachment process. Let's impeach the chief justice because he had fulfilled his legal obligation to defend a murderer. Well, I hope that you see the ridiculousness of that argument."
Before You Go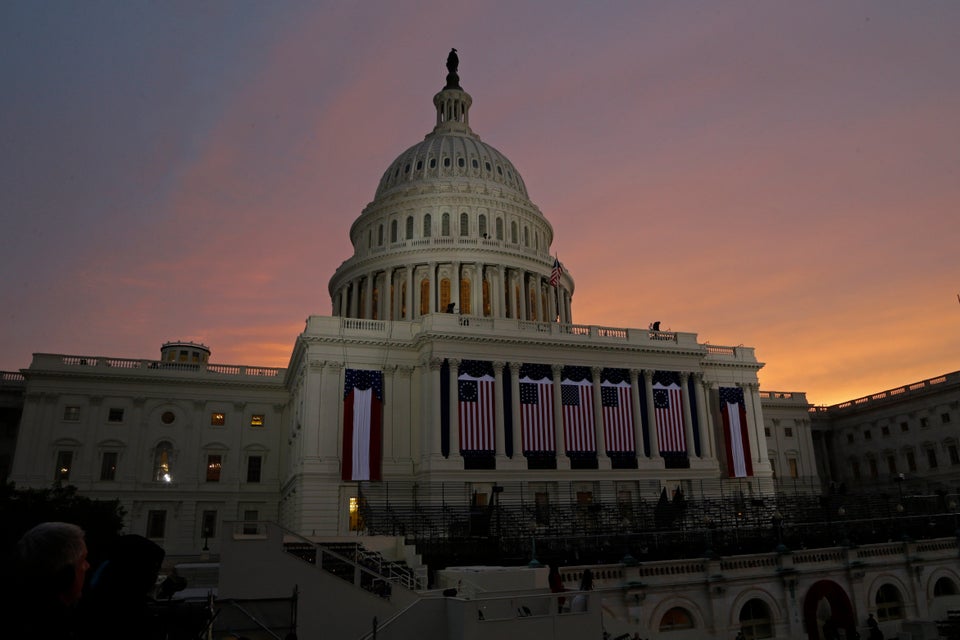 U.S. Capitol Photos
Popular in the Community