Sen. Tom Harkin (D-Iowa) railed against the last-minute fiscal cliff deal, defending middle-class families and slamming Congress for being "tied in knots."
"I'm disappointed to say that in my opinion, this legislation that we're about to vote on falls short," Harkin said. "First, it doesn't address the number-one priority: creating good middle-class jobs now. Unemployment remains way too high. This bill should include direct assistance on job creation measures."
Harkin also criticized those who want to "redefine the middle class as those making $400,00 a year when, in fact, that represents the top one percent of income earners in America."
"The idea that people earning $300,000 to $400,000 a year could not pay the taxes they paid in the 1990's, when the economy was booming, is just plain absurd," Harkin said. "But that's what we're being told, that people who make $300,000 or $400,000 a year simply cannot pay the same taxes that they would have been paying in the Clinton years."
Harkin was one of eight senators to vote against the deal. Others included Mike Lee (R-Utah), Rand Paul (R-Ky.) and Marco Rubio (R-Fla.).
Under the deal brokered by Vice President Joe Biden and Senate Minority Leader Mitch McConnell (R-Ky.), Congress would permanently extend the Bush income tax cuts at $400,000 and below, keep the estate tax threshold at $5 million and extend unemployment benefits for one year.

It would also temporarily delay the sequester -- i.e., billions of dollars in across-the-board spending cuts -- for another two months. The cost of continuing current spending levels will be paid for through an even mix of tax revenue increases and later spending cuts. Half of those cuts will come from defense spending; half will come from nondefense spending.
Harkin went after his fellow Democrats before a deal was reached Monday, saying "the direction they're headed is just absolutely the wrong direction for our country" and "grossly unfair" to the middle class in a speech on the Senate floor.
"This looks like a very bad deal, the way this is shaking up," Harkin said.
Before You Go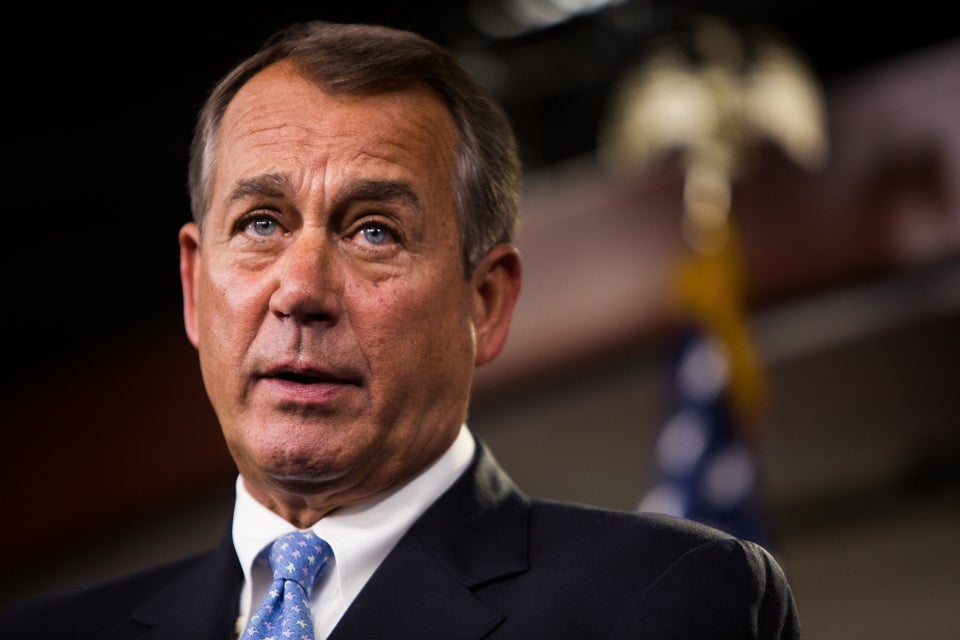 Speakers Of The House (1920-Present)
Popular in the Community