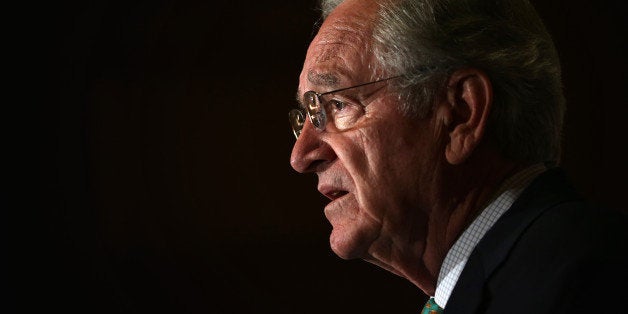 Retiring Sen. Tom Harkin (D-Iowa), who chairs the Senate Health, Education, Labor and Pensions Committee, and Rep. George Miller (D-Calif.), the ranking member of the House Education and the Workforce Committee, are preparing to introduce an extensive bill that would legislate President Barack Obama's plan to expand preschool dramatically, according to an early draft of the bill obtained by The Huffington Post.
Some observers expect the introduction of the "Early Childhood Education Improvement Act of 2013," as it's called in a draft dated Nov. 6, as soon as next week. The bill is described as a 10-year initiative to improve education for children from birth through their fifth year. It would create a new federal-state formula for grants to fund the expansion of preschool for poor 4-year-olds. States would funnel the new money down to various entities, ranging from school districts and charter schools to child care centers and Head Start programs, that demonstrate they can be "high-quality, local providers," according to a bill summary.
"I'm glad they are proposing a structure that allows states to make sub-grants to a variety of types of local agencies," said Sara Mead, an early education expert at the Washington, D.C.-based consulting group Bellwether Education Partners. "I had heard that earlier iterations were going to route all the money through districts, which made no sense, because many states use diverse delivery structures for pre-K."
States would contribute matching funds based on their proportion of eligible children. States would qualify to participate in the program by meeting a number of criteria, including whether they currently provide kindergarten; whether they align learning standards for the youngest students with existing K-12 standards; and whether they have or create comprehensive data systems to track preschool students (including Head Start children), as well as K-12 students.
The new preschool provisions would require classroom teachers to hold a bachelor's degree in a relevant field and be paid a salary commensurate with K-12 teachers. (Providers with a BA in another field would have to enroll in a teacher preparation program.) States would also have to "establish an age-appropriate early learning assessment program," a requirement that could prove controversial at a time when increased standardized testing roils some parents and politicians.
The bill is a draft, and therefore likely to change before it's introduced. A Harkin spokesperson would not confirm its contents. Still, it provides an indication of potential routes for executing an idea that Obama has described as an administration priority.
In his 2013 State of the Union address, Obama called for the creation of an expensive new program called Pre-School for All, which would pool state and federal money to create preschool slots for all 4-year-olds whose families made below 200 percent of the poverty line. At the time, education advocates cheered the initiative, as research has found preschool to be an effective tool in promoting economic equity.
Significant among the obstacles in the program's legislative path forward are that it represents an expansion of the federal government's role in education, and its price tag. It didn't help that Obama's 2014 budget called for a new tobacco tax to raise the $42 billion that would fund the initiative over its first 10 years, a plan that drew immediate opposition from that industry.
Since then, U.S. Secretary of Education Arne Duncan has traveled the country, searching for a Republican face to promote the plan. He has so far been unsuccessful, but he likes to note that more sitting Republican than Democratic governors have increased preschool funding. In an interview with The Huffington Post last week, Duncan said he hoped bipartisan legislation would emerge in the coming weeks. "I can't guarantee you success, but I'm out traveling the country ... doing everything I can to drum up support," he said.
A senior Republican Senate aide said the Harkin-Miller bill will likely fail to attract bipartisan support in the Senate HELP committee. "It's a trojan horse of federal mandates on states that they don't need, and won't actually solve any of the problems they claim they're trying to solve of improving quality and access for students," he said. "It's a complete political nonstarter with the Senate and the House. It's a ridiculous vanity exercise."
Though the bill's bipartisan prospects in the Senate remain unclear, Education Week reported that Miller has a Republican co-sponsor in the House, Rep. Richard Hanna (R-N.Y.).
Apparently, even the White House is hedging on the plan's prospects in its present form. At a meeting at the think tank Center for American Progress last week, sources said a top Obama education adviser called the bill "an architecture for future discussion."
Still, advocates are trying to shore up support for the bill. One group sent out an email blast asking for groups in the early childhood space to send their endorsements in by Tuesday, and that the administration would like to use the hashtag "PreKforall" to build buzz on Twitter for the bill's introduction.
"Every child in Minnesota deserves the opportunity to achieve the critical growth that comes with high-quality early childhood education, and I'm committed to making that happen," Franken said in a statement. "My legislation will help families participate in their children's education and development and it will ensure that those teaching and caring for our children are the best they can be."
UPDATE: 3:15 p.m. -- According to a press release Miller's office sent out late Friday, the bill is scheduled to be unveiled Wednesday. In addition to the legislators, Duncan and actress Jennifer Garner are slated to attend.
This article has been updated with information about the Harkin-Miller bill's Republican co-sponsor in the House and Franken's bills in the Senate.
Before You Go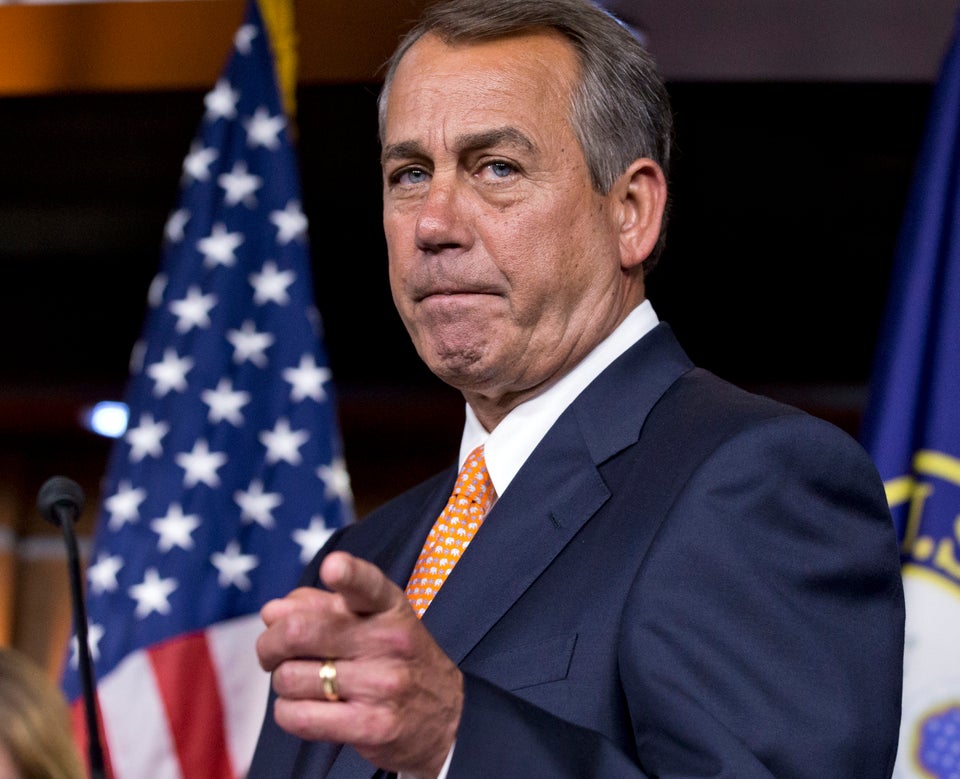 Conservatives Pointing Fingers
Popular in the Community