Tom Holland has shared his plans to take a yearlong break from acting after filming his new Apple TV+ series, "The Crowded Room."
The "Spider-Man: No Way Home" actor explained in an interview with Extra published Tuesday that while he enjoyed his overall experience working on the psychological thriller, he acknowledged that it was a "tough time."
Holland serves as an executive producer and stars as character Danny Sullivan in "The Crowded Room." The series, which also stars Amanda Seyfried and Emmy Rossum, is due out on Friday.
"We were exploring certain emotions that I have definitely never experienced before," Holland said about filming the show. "And then on top of that being a producer, dealing with the day-to-day kind of problems that come with any film set, just added that extra level of pressure."
"The show did break me," he later said, adding that at one point he took a break from filming to take a one-week vacation in Mexico.
"And I'm now taking a year off, and that is a result of how difficult this show was."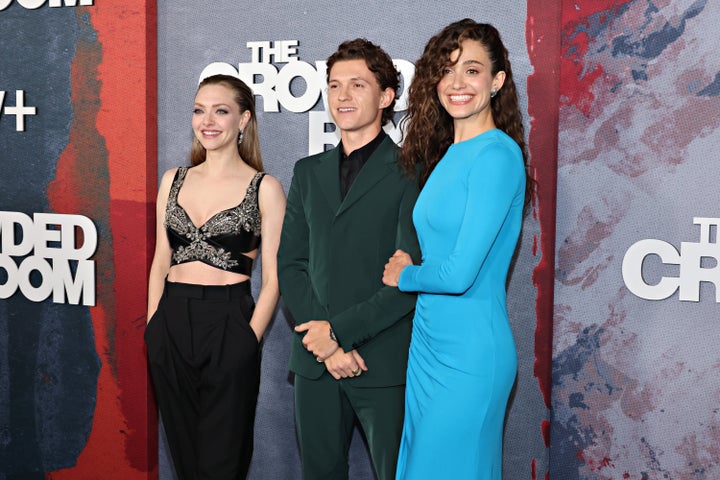 Holland has spoken before about the emotional toll that playing fictional character Danny Sullivan had taken on him.
"I'm no stranger to the physical aspects of the job doing the whole action-movie thing," Holland told Entertainment Weekly last month. "But the mental aspect, it really beat me up and it took a long time for me to recover afterwards, to sort of get back to reality."
Popular in the Community