Do you feel your age? In his wistful series "Mirrors," Dallas-based photographer Tom Hussey captures the discrepancy between how old we look and how young we feel with sharp tenderness.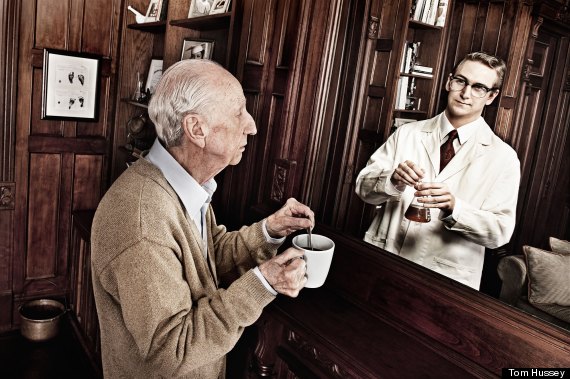 Hussey channeled the separation between body and mind in his mirror series, collapsing decades before our very eyes. Firemen, teachers, scientists and nurses confront their older selves in the mirror wearing retro uniforms and sporting rosy cheeks. To cast the shoot, Hussey and his team found convincing dopplegangers separated by 40 or 50 years. The results are realistic and poignant, capturing the perplexing relationship we have with our changing bodies over time.
What do you think of Hussey's time travelling photo series? Let us know your thoughts.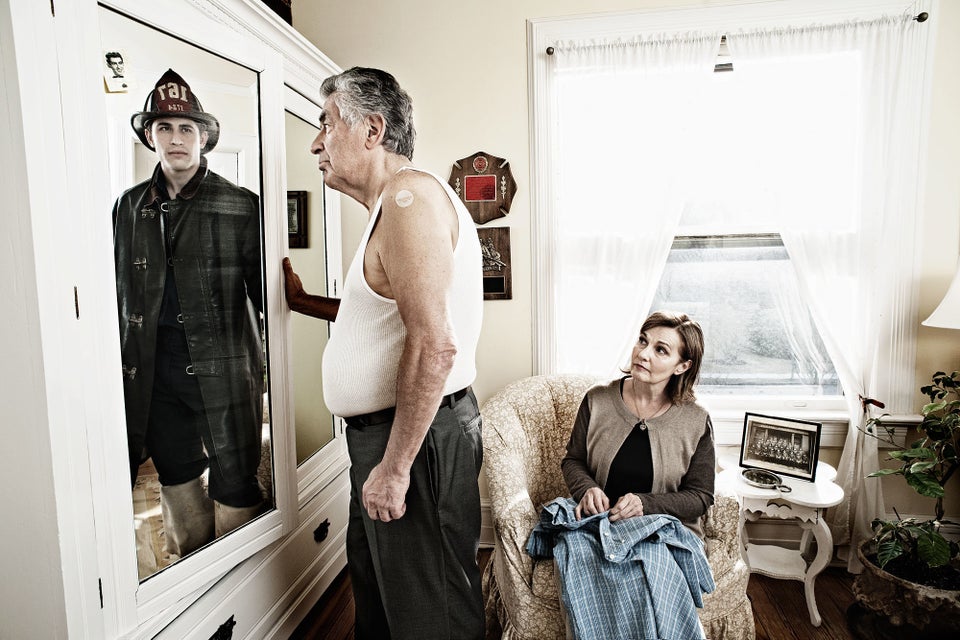 Tom Hussey
Popular in the Community