San Francisco dog lovers are up in arms after a Brooklyn-based artist who once shot and killed a dog as part of a video art installation was given a $750,000 commission to create 59 bronze sculptures in a soon-to-be constructed Central Subway station.
In 1977, when Tom Otterness was a young artist, he adopted a dog from an animal shelter, tied it to a fence and shot it. He recorded a video of the shooting, entitled "Shot Dog Film," and played it on continuous loop during a gallery show.
Otterness was never charged with a crime.
Both the Arts Commission, who selected Otterness for the project last year, and SFMTA's Board of Directors, who approved the commission, claimed to be unaware of the controversy surrounding Otterness's past work. Articles about the controversial video pop up near the top of a Google search of the artist's name.
The sculptures, scheduled to be placed in the Moscone Transit Station, are nothing like the three decade-old video installation. These cartoonish, bronze statues are representative of the work that has made Otterness an internationally respected artist in the years since.
The Arts Commission describes the proposed work as, "a series of humorous sculptural vignettes featuring his signature bronze characters as transit riders, which will be placed throughout the station."
"It is completely unacceptable for taxpayers, especially here in San Francisco, to foot a $750,000 bill on someone who tortured a dog as part of a supposed art film," said State Senator and mayoral candidate Leland Yee, who is hosting a petition on his campaign website to strip Otterness of his commission. "I am shocked that once again the MTA has failed the public. It is time for a mayor who will hold this out-of-control city department accountable."
"If true, Mayor Lee finds this extremely disturbing and has called the Arts Commission president to immediately halt the process on that particular part of the public art project and look into this immediately," Mayoral Spokeswoman Christine Falvey said late Friday.
While the artist's studio has already won the commission, money has yet to exchange hands.
Otterness's statues have long been a favorite of government administrators interested in public art; however, every so often, his infamous dog video will pop up and cause a stir around one of his newly proposed installations. A number of Otterness's works already decorate the Bay Area--San Jose's Happy Hollow Park and Zoo hosts a series of the artist's sculptures on its grounds.
When the New York Public Library pegged Otterness to create a series of lions for its Battery Park Branch earlier this year, animal activists all over the Big Apple were enraged and demanded the commission be rescinded. The library eventually agreed and the order for the lions was canceled.
Otterness has since repeatedly apologized for the film. "Thirty years ago, when I was 25 years old, I made a film in which I shot a dog. It was an indefensible act that I am deeply sorry for," said Otterness in an statement to the Brooklyn Daily Eagle. "Many of us have experienced profound emotional turmoil and despair. Few have made the mistake I made. I hope people can find it in their hearts to forgive me."
Similarly, the entire Central Subway project itself has been under attack virtually since its inception. Critics have charged that the $1.6 billion project won't service enough riders to justify its massive price tag.
In recent weeks, a number of prominent public officials who were previously enthusiastic about the subway have publicly withdrawn their support. Earlier this month, City Attorney and mayoral candidate Dennis Herrera released a policy paper calling the project a "fiasco."
A 2007 SFMTA-commissioned report by Muni's former planning director said the project "might actually worsen travel conditions for some customers, without a compensating improvement," and a Civil Grand Jury earlier this year tasked with evaluating the central subway plan entitled their final report "Central Subway: Too Much Money For Too Little Benefit."
"I don't think Chinatown is nowhere," [San Francisco Mayor Ed] Lee sniffed. "All of a sudden it's under politically motivated attacks in Washington D.C. and here at home. We have to turn back the Tea Party attack on San Francisco."
In addition to serving the transit needs of the Chinatown community, the subway's supporters are quick to point out that $1 billion of the train's overall cost will be paid for by the federal government and, if the project is canceled, that's $1 billion not going into the city's tax base—a move few politicians ultimately want to be responsible for in the midst of an economic downturn.
Check out a slideshow of some of Otterness's other sculptures below: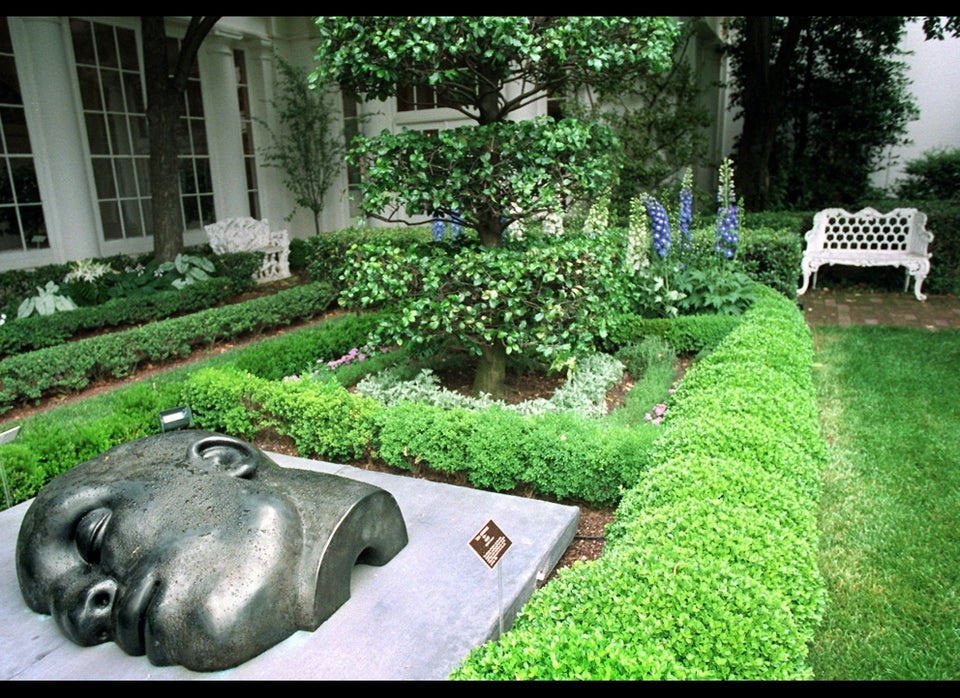 otterness
Related
Popular in the Community