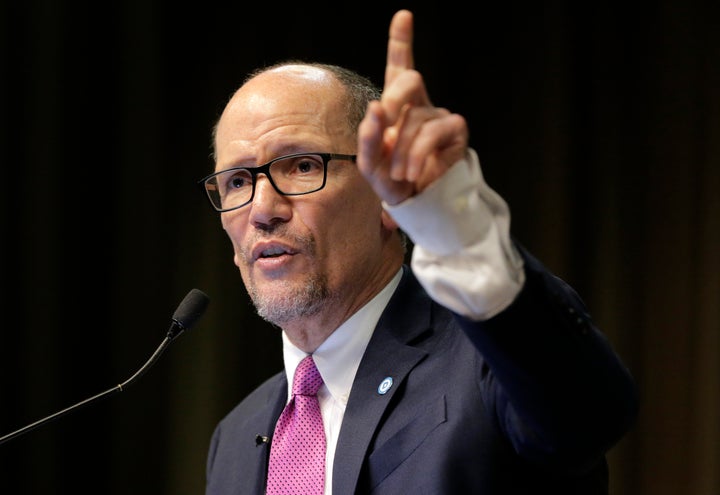 The Democratic National Committee announced tougher criteria for presidential candidates to qualify for a third televised debate in September, raising the bar for national attention in a crowded primary field.
To appear on the third debate stage, a candidate must receive donations from 130,000 different donors in at least 20 states with at least 400 donors from each state, the DNC said Wednesday. The candidate must also have at least 2% support in four party-approved polls conducted between late June and late August.
The third debate, hosted by ABC News and Univision, is due to take place on Sept. 12. The party body holds out the possibility of a second debate stage the following night if enough candidates meet the new criteria.
The new rules are significantly stricter than the DNC's requirements for qualifying for the first two debates in June and July. To participate in those contests, candidates must poll at 1% or more in three party-approved polls, or received donations 65,000 different donors in at least 20 states.
"The DNC has established debate qualifications that are fair, transparent and appropriate for each phase of the primary season," DNC spokeswoman Xochitl Hinojosa said in a statement on Wednesday evening following some criticism of the new criteria. "We are confident that the two sets of criteria we have announced thus far achieve those goals, and have been communicated to candidates months before each debate."
At present, just eight presidential candidates have reached 2% in at least three major polls, according to FiveThirtyEight: Former Vice President Joe Biden; Sen. Bernie Sanders (I-Vt.); Sen. Kamala Harris (D-Calif.); Sen. Elizabeth Warren (D-Mass.); South Bend, Indiana, Mayor Pete Buttigieg; Sen. Amy Klobuchar (D-Minn.); Sen. Cory Booker (D-N.J.); and former Rep. Beto O'Rourke (D-Texas).
DNC Chairman Tom Perez has sought to restore confidence in the party's stewardship of the debates, announcing 12 debates with clear qualifying criteria. During the 2016 presidential primary, Sanders supporters criticized the DNC for initially scheduling just six debates. They argued that the schedule was designed to prevent Sanders and other lesser-known candidates from getting national airtime.
"At the end of this debate series, I am confident voters are going to be in a much better position to differentiate candidates from [oneanother and figure out who their preferred candidate is," Perez told Vox earlier this month.
The DNC's decision nonetheless elicited some complaints on Wednesday.
Former Rep. John Delaney (D-Md.), who has failed to reach 2% in the polls, sent a letter to Perez demanding more information about how the DNC developed the new criteria.
Delaney has also listed many specific questions about the protocol, asking whether Perez was "prioritizing certain candidates ― or attributes of certain candidates."
Some other progressive strategists questioned the rationale behind the new policy on social media as well. Jess Morales Rocketto, political director of the National Domestic Workers Alliance, wondered whether the DNC was "trying to knock out the non-white candidates and women." (In fact, Warren, Harris, Booker and Klobuchar are among the candidates whose polling numbers would currently allow them to qualify; many of those faring the worst in the polls are white men.)
Rebecca Katz, a New York City-based communications consultant, worried that the criteria could encourage candidates to expend critical resources on merely creating the appearance of grassroots support. That could ironically even lead them to raise more money in high-dollar increments so they can afford a rapid grassroots fundraising build-up, Katz suggested.
"Now all these people are going to have to spend the whole summer raising enough money to meet an artificial threshold," she told HuffPost.
But the liberal group Democracy for America, which endorsed Sanders in 2016, defended Perez's decision.
"While we continue to think that a robust, ideas-driven primary filled with a relatively large number of candidates is and will continue to be a good thing for Democrats, as we get into the fall, a debate stage packed with candidates who haven't used the summer to gain traction is unlikely to help caucus and primary voters vet the candidates with a real shot at winning the nomination," DFA spokesman Neil Sroka wrote in an email to reporters.
This story has been updated to include complaints about the new criteria from prominent Democrats and a response from the DNC.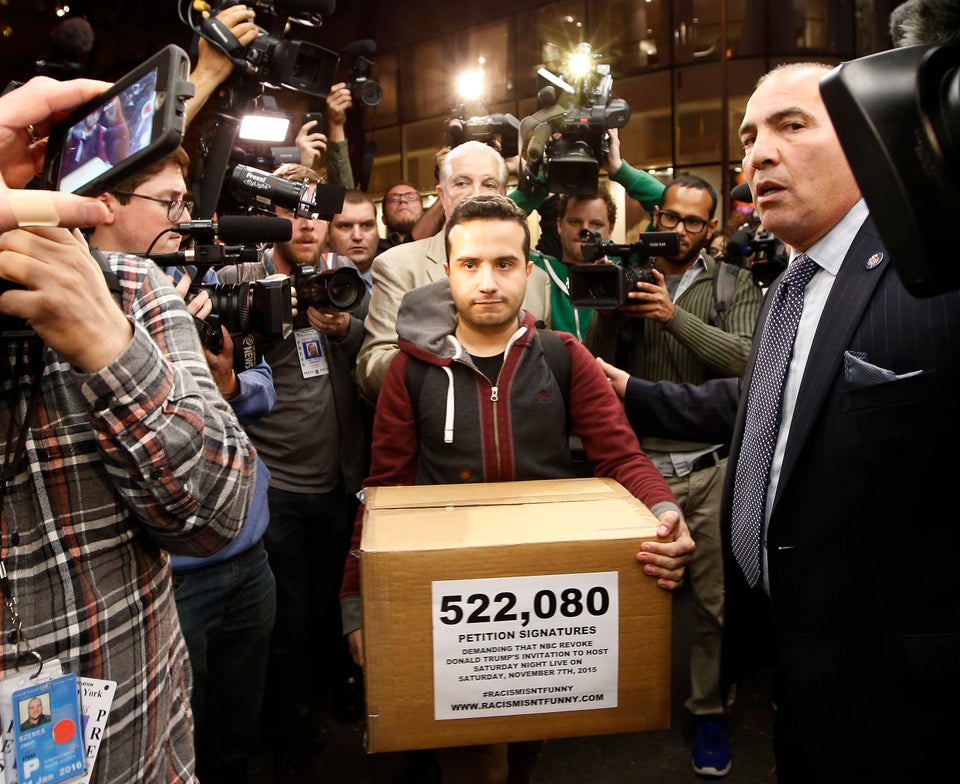 Donald Trump Protest
Popular in the Community