When asked for one idea that would change the world, Tom Perkins -- a top supporter of Republican presidential candidate Carly Fiorina -- once suggested that rich people should get more votes than poor people in elections. 
"The Tom Perkins system is: You don't get to vote unless you pay a dollar of taxes," Perkins, now 83, told an audience at the Commonwealth Club in San Francisco in 2014. "But what I really think is, it should be like a corporation. You pay a million dollars in taxes, you get a million votes. How's that?"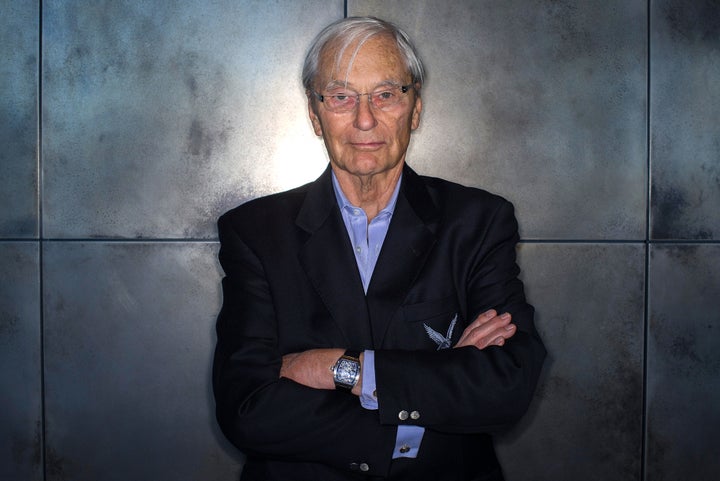 Fiorina, a former Hewlett-Packard CEO who's currently the second-most popular GOP contender, according to a recent CNN/ORC poll, hasn't yet put forth a detailed tax plan -- but it's doubtful she'd want to stand by Perkins' wild idea, which contradicts the most basic of democratic principles.
In a recent interview with Fox News, Fiorina said she would lower tax rates and close tax loopholes if elected president. Income inequality has been exacerbated by progressive policies, she argued.
Fiorina touted Perkins' backing in the GOP debates last week, referring to him simply as a hedge funder and former HP board member.
CARLY for America, a super PAC supporting Fiorina's presidential campaign, paid for the ad. Perkins has contributed $25,000 to the group, according to federal records.
Perkins once donated $2,300 to Hillary Clinton's 2008 campaign, notes OpenSecrets.org. But since 2009, he's gone all-in for the GOP, giving more than $87,000 to Republican candidates, including $2,500 to Mitt Romney.
Other Fiorina donors from the business community include Charles Munger -- Berkshire Hathaway's vice chairman and billionaire Warren Buffett's right-hand man -- and Michael Johnson, the CEO of the controversial marketing firm Herbalife.
Before Perkins suggested that poor people shouldn't have the same voting rights as rich people, he'd come under fire for comparing the "persecution" of the wealthiest Americans to the persecution of Jewish people in Nazi Germany. 
"Writing from the epicenter of progressive thought, San Francisco, I would call attention to the parallels of fascist Nazi Germany to its war on its 'one percent,' namely its Jews, to the progressive war on the American one percent, namely the 'rich,'" he wrote in a January 2014 letter to The Wall Street Journal, describing a rising tide of hatred against the wealthy in his home city.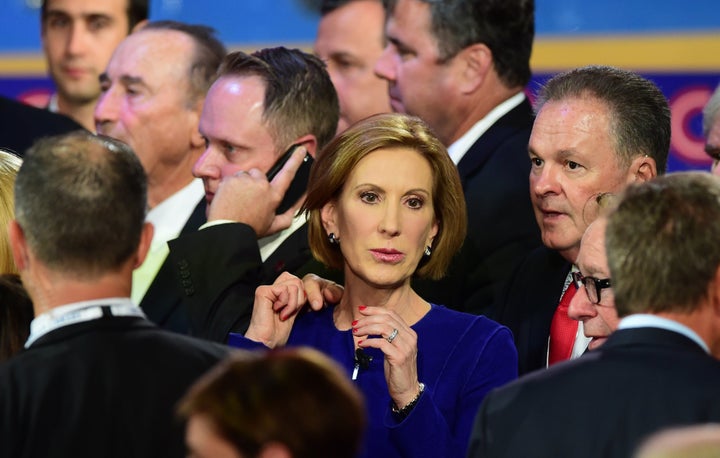 Players in the tech and venture capital industry -- where Perkins made his money -- were quick to distance themselves from the Nazi remark. Venture capitalist and Netscape co-founder Marc Andreessen, famous for his role in the tech boom of the late '90s, even resorted to name-calling. Reached via Twitter on Monday, Andreesen's opinion doesn't seem to have changed much:
And Kleiner Perkins Caufield & Byers, the venture capital fund Perkins helped found, also criticized him.
Perkins ultimately apologized -- not for the sentiment of the letter, but for using the term "Kristallnacht." 
So far, the tech industry has overwhelmingly thrown its support behind Sen. Marco Rubio (R-Fla.) in the 2016 presidential race, according to an analysis from Re/Code.
A representative from Fiorina's campaign did not respond to The Huffington Post's calls or emails.
Calling all HuffPost superfans!
Sign up for membership to become a founding member and help shape HuffPost's next chapter