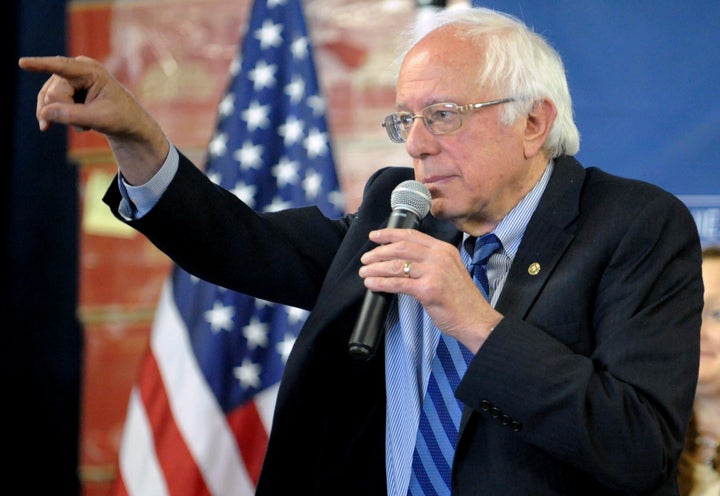 WASHINGTON ― Our Revolution, a progressive group founded in the wake of Bernie Sanders' 2016 presidential campaign, has thrown its weight behind Tom Perriello in the Democratic primary for Virginia governor, the group's president, Jeff Weaver, said on Friday. 
He cited Perriello's repeated promise that if elected he will make Virginia a "firewall" against President Donald Trump. "We must elect a bold progressive who can fight on behalf of middle-income and working families and against the Trump administration's effort to turn hate into policy. That's why we are honored to endorse Tom Perriello for governor of Virginia," said Weaver, emphasizing the and in the statement sent to reporters to signal it was not enough for a candidate to simply share the right values. They must also be willing to stand up and fight Trump. 
The implicit charge is that his opponent, Ralph Northam, a country doctor who has admitted to voting twice for George W. Bush, will not.
When Perriello jumped into the race late in the game, his bid was dismissed by most national and Virginia observers as quixotic. Northam is lieutenant governor and was backed in the race by Gov. Terry McAuliffe as well as much of the Democratic establishment. But as he has crisscrossed the state, he has steadily climbed in the polls, pulling even in the past few weeks, and this week posting a 5-point lead in a Quinnipiac survey. (Polling a primary is notoriously difficult, so no firm conclusions should be drawn from the numbers, but the direction of the polling has been markedly in Perriello's favor.)
Our Revolution's backing comes in the wake of an endorsement by Sen. Sanders himself, who campaigned last Thursday in Virginia with Perriello. "Tom's victory will send a message across this country that people do not want our nation to move in the Trump direction," Sanders told The Huffington Post in an interview the day after the rally.
With Democratic enthusiasm surging in a progressive direction, Perriello has effectively staked out the left flank in the primary, both with his populist economics and now the endorsement of Sanders and Our Revolution.
It wasn't obvious that Sanders would go his way. Hillary Clinton campaign chief John Podesta had earlier backed Perriello, scrambling the neat Clinton-Sanders divide that is often used to frame conversation about the Democratic electorate. What's more, while Perriello was a diplomat during the presidential primary, and therefore not involved in electoral politics, he personally supported Clinton, making Sanders' endorsement that much more noteworthy. Perriello has cast himself as not just the most populist and progressive candidate in the race, but one who can unite the party. The endorsements of Podesta, Sanders and Our Revolution will help him make that case. 
Northam's spokesman, Ofirah Yheskel, cited grassroots fundraising and signature-gathering to argue that, in fact, Northam has the momentum.
"The lieutenant governor has been barnstorming the state and meeting with thousands of Virginians, he's submitted more than 30,000 signatures to get on the ballot compared to Perriello's 20,000, and he's received over 12,000 individual contributions with 91% coming in under $100," he said. "That's real grassroots energy and it shows the momentum is with Ralph Northam in this primary. We feel good about what our internal polls are saying, and are confident in our position to win in June."
The primary will be held June 13. The winner is expected to take on GOP lobbyist Ed Gillespie. 
REAL LIFE. REAL NEWS. REAL VOICES.
Help us tell more of the stories that matter from voices that too often remain unheard.