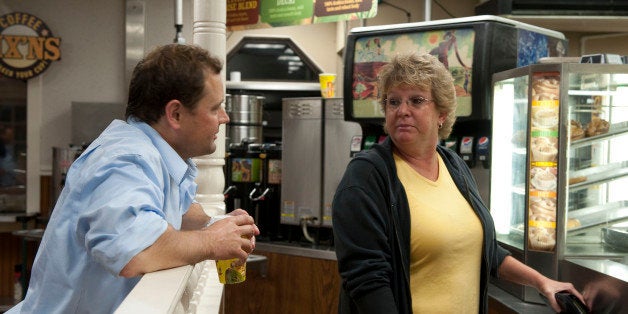 WASHINGTON -- Former Rep. Tom Perriello is leaving the Center for American Progress to head the State Department's Quadrennial Diplomacy and Development Review, which analyzes U.S. diplomatic and development efforts abroad.
Perriello was the president of the Center for American Progress Action Fund, the progressive think tank's advocacy arm, and had represented rural Virginia as a Democrat for one term before being wiped out in the 2010 tea party wave. His consistent progressive voting record bucked the conventional wisdom that swing-district Democrats should moderate their views. Though he lost, his race was much closer than in similar districts, where Democrats were defeated by double digits.
Perriello said one of his top objectives will be to make sure the reality of climate change is integrated into the State Department's strategic vision. The review, produced every four years, was first launched in 2010 by then-Secretary of State Hillary Clinton and is modeled after a similar Department of Defense project. The 2010 review includes only passing references to climate change.
"Anyone who looks at conflicts around the world understands the role changing climate is playing," Perriello told HuffPost, adding that such an understanding should be "integrated into all aspects of diplomacy and development."
During one of Perriello's discussions with Secretary of State John Kerry about the possibility of the new job, Kerry noted how Perriello as a congressman took and defended a hard vote in favor of climate legislation, despite the tough race he faced in coal country. Perriello and Kerry have been talking about the potential position since spring 2013.
The two first met when Perriello was 22 and joined Kerry's 1996 reelection campaign for Senate in Massachusetts. The young man was tasked with energizing environmental voters.
Neera Tanden, the head of CAP, said Perriello "definitely helped guide our discussion of climate." Perriello, she said, "focused on making the connections between what's happening with the disastrous weather we've been facing," highlighting "the real-life consequences."
One of the biggest climate change questions for the State Department, however, will be whether to recommend approval of the Keystone XL pipeline, which would expedite the production of fossil fuel energy from the tar sands in Canada. Approval would undermine the State Department's moral authority to press other nations to address climate change -- especially as the U.S. works through the World Trade Organization to try to thwart other countries from developing their own solar power industries.
Calling all HuffPost superfans!
Sign up for membership to become a founding member and help shape HuffPost's next chapter
BEFORE YOU GO
PHOTO GALLERY
Connect The Dots On Climate Change