Pivinski had already officiated three marriages in the wee hours of Monday morning, as couples didn't want to hesitate a minute more than they had already been waiting to finally become husband and husband or wife and wife.
He told the Ashbury Park Press (APP), "I think it's wonderful. I am just very grateful that the state has recognized the equality of all people."
In the evening, he went home to join hands with Davias in a Jewish wedding ceremony officiated by Rabbi Kraus, who blessed them as they stood wrapped in a Tallis, a prayer shawl.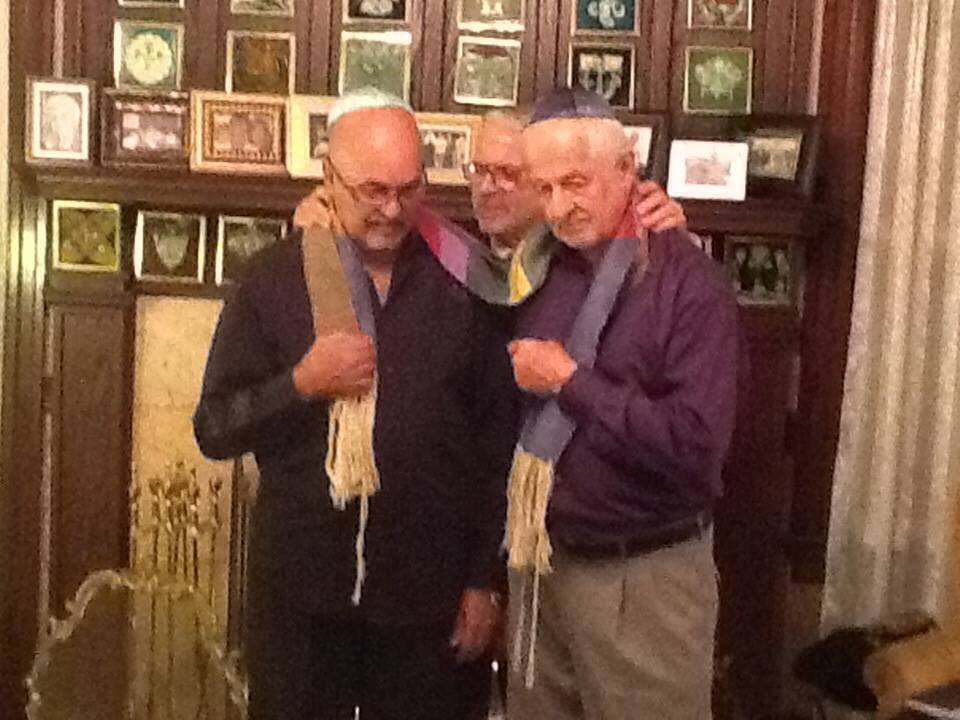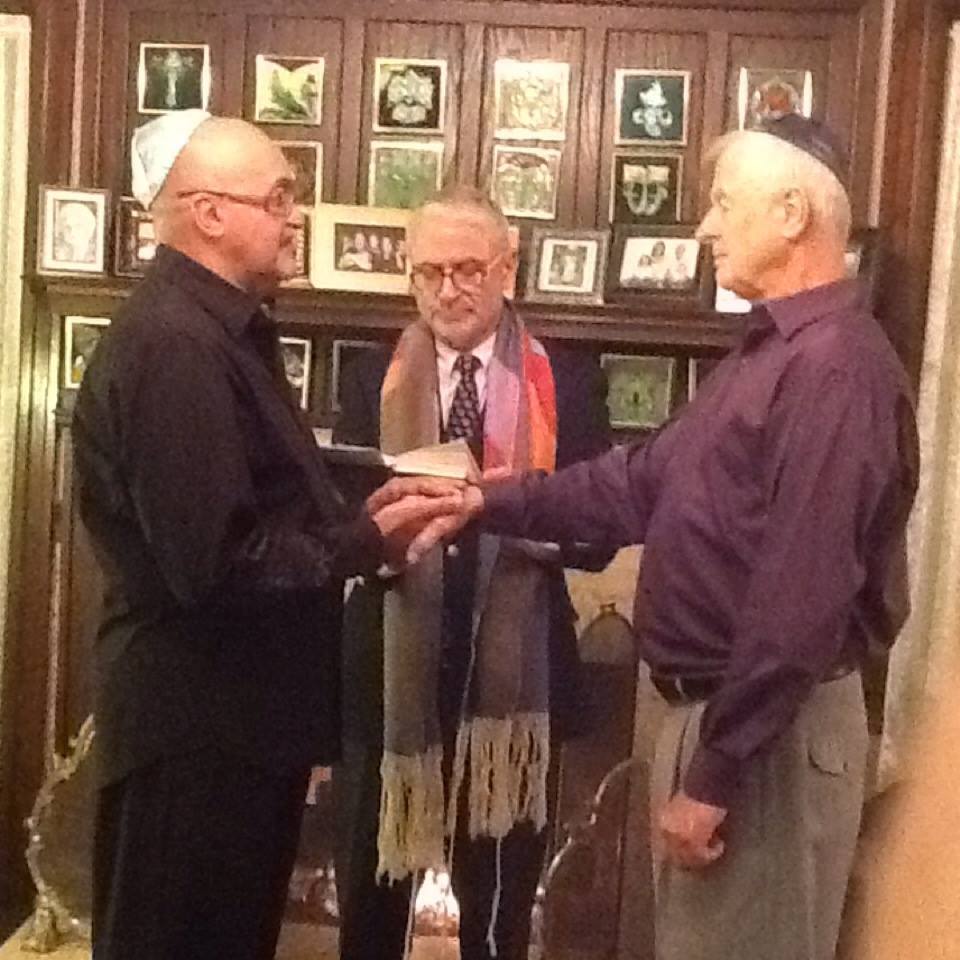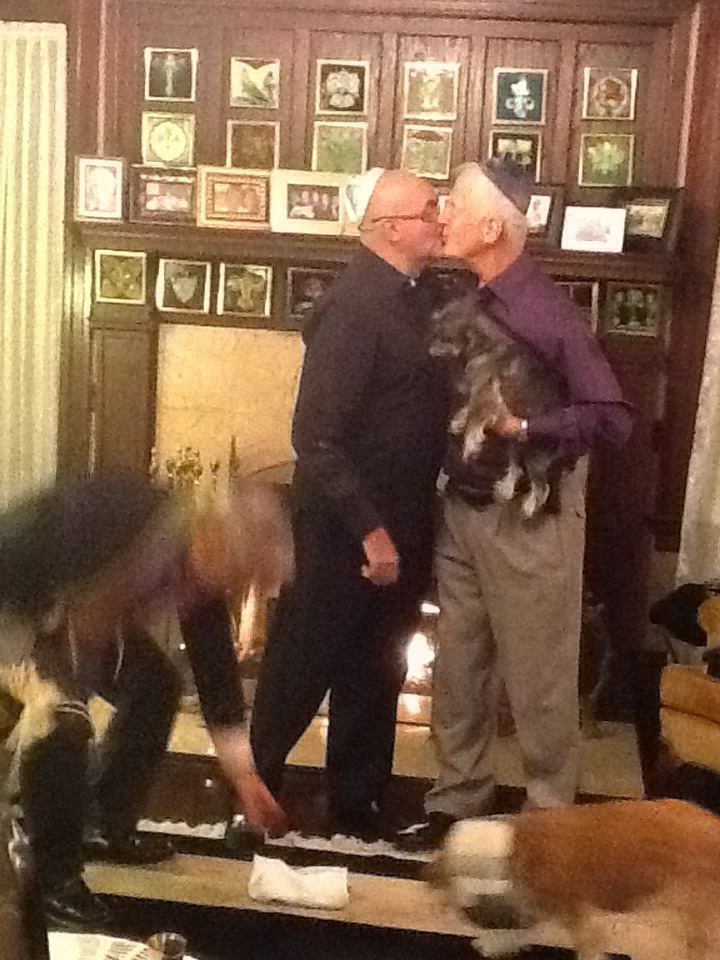 Pivinski posted a reflection on Facebook afterwards called "The Shattered Glass," which he shared with The Huffington Post via email.
Our shuttered lives were set free by the shattered wedding glass whose pieces can never be reassembled. Following our Hebrew vows of consecration to each other and re-giving 20 year old worn rings that have bound us together from the start, we shattered a glass that began a new life reverberating with the shouts of Mazeltov. The shutters of silence flew open to let in a sunlight like we have never known before. I imagine it must have been the same when my parents, Sophie and Stanley, and Malcolm's parents, Bessie and Alex said to each other on different continents so long ago, " I love you and want to stay by your side for all our days." How joyful must they be this day as their sons followed in their footsteps believing that no thing and no one can keep the light of love shuttered.
Father Tom is now an Assisting Priest at Trinity Episcopal Church in Asbury Park, New Jersey. He said on the website, "Trinity has become my place of worship because of its uniqueness as a diverse community of faith. Tradition and ritual are wrapped in welcome and acceptance and God is alive here. The invitation to extend the Eucharistic table out the doors into our daily life where a God-hungry world awaits is a constant theme that nourishes and challenges me every Sunday."
Pivinski officiated vows for three couples just after midnight, including Karen Nicholson-McFadden and Marcye Nicholson-McFadden, who were plaintiffs in the lawsuit that led to marriage equality. He also wed City Council member Amy Quinn to her partner Heather Jensen, and Steven Brunner to Daniel Baum in a joint ceremony.
He said that because he is an ordained priest, he's authorized to officiate ceremonies even after retirement, reports APP. Pivinski graduated from St. Mary's Seminary and University, according to his Facebook page, and was accepted to the Diocese of Paterson, New Jersey when he was ordained in May of 1975.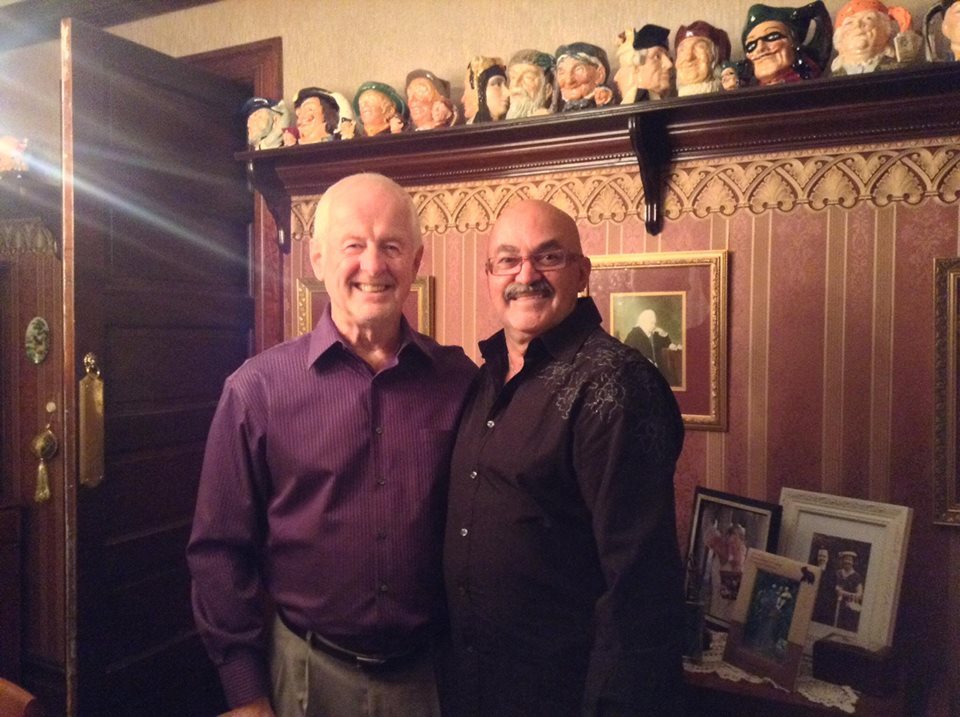 This story has been updated to include a personal wedding reflection from Tom Pivinski.

Before You Go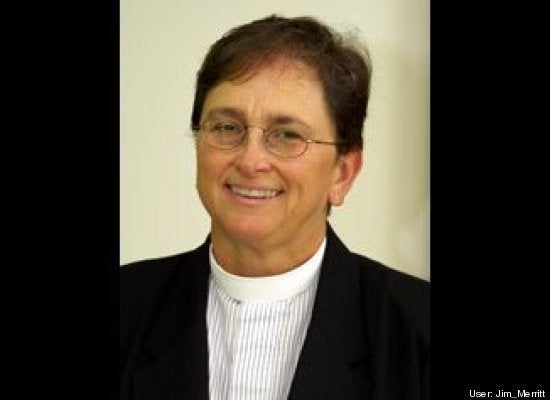 Most Inspiring LGBT Religious Leaders
Popular in the Community