Taxpayers have paid for Tom Price, the head of the Health and Human Services Department, to fly on private planes at least 24 times, a decision the department defended by saying Price wanted to connect with ordinary Americans.
The cost of the trips exceeded $300,000, Politico reported. Charmaine Yoest, an HHS spokeswoman, defended the cost in a statement, saying Price was justified in taking the flights because he wanted to hear from many Americans.
"This is Secretary Price, getting outside of D.C., making sure he is connected with the real American people," she said in a statement to The Washington Post. "Wasting four hours in an airport and having the secretary cancel his event is not a good use of taxpayer money."
But Politico found that Price could have used a commercial plane for many of the trips on which he used a private jet. For example, the outlet reported that HHS paid $17,760 for a chartered flight from Washington to Nashville, Tennessee, on June 6 when there were commercial flights available for just a few hundred dollars. Price also used a private plane to fly to the swanky Aspen Ideas Festival in June, a trip Politico estimated to have cost more than $7,000.
Price began using private air travel after a delayed commercial flight made him miss a public event that his office had planned, according to the Post.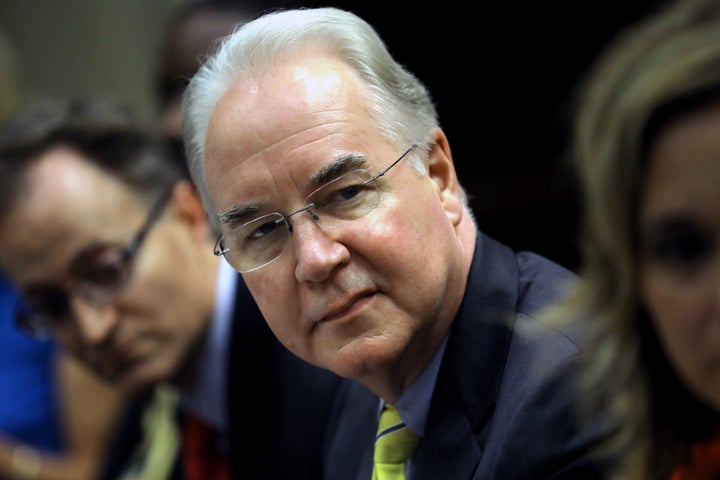 Price isn't the only Trump Cabinet official to use private air travel for government work. The Associated Press reported that Linda McMahon, the head of the Small Business Administration, and Education Secretary Betsy DeVos have also traveled by private aircraft. A Department of Education spokesperson told the AP that DeVos pays for all of her own travel, and an SBA spokesman said McMahon paid for the difference between private and commercial services out of pocket. Treasury Secretary Steven Mnuchin, a former Goldman Sachs banker and financier, requested a government plane to take him and his wife on their honeymoon, but ultimately did not get one.
Even White House staff seemed annoyed at Price's travel as Republicans are pushing for legislation to replace the Affordable Care Act.
"No one is quite sure what [Price] is doing," a senior White House official told Politico. "You look at this week, we're doing a last final push trying to get this over the finish line, and he's nowhere to be found."
The HHS Inspector General's office said Friday it would investigate Price's travel.
"OIG is conducting a review of Secretary Price's Federal travel using chartered aircraft. The review focuses on whether the travel complied with Federal Travel Regulations, but may encompass other issues related to the travel," Tesia Williams, a spokeswoman for the office, told the Post. "We take this matter very seriously, and when questions arose about potentially inappropriate travel, we immediately began assessing the issue. I can confirm that work is underway and will be completed as soon as possible."
Before You Go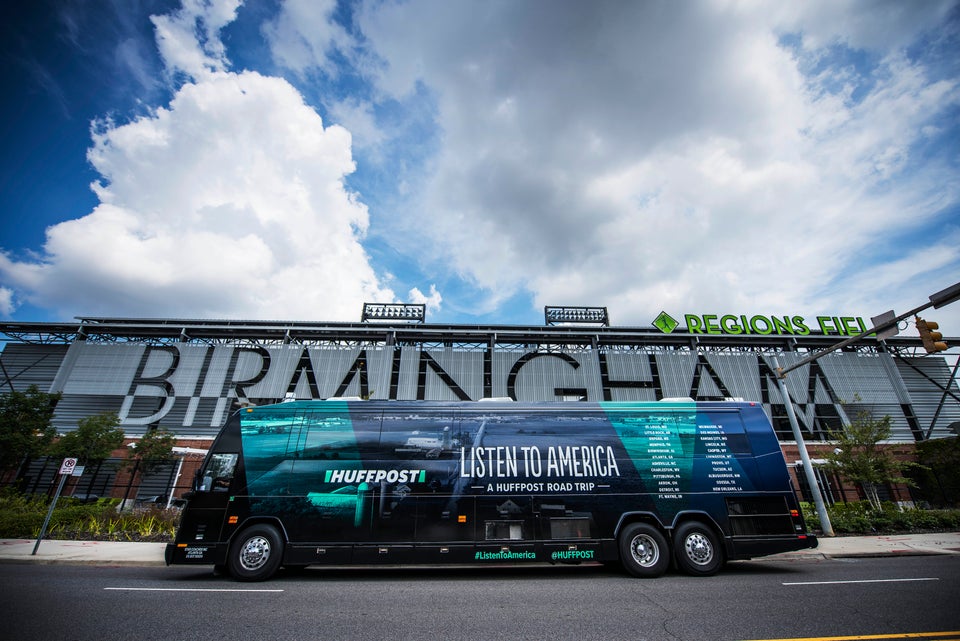 Best Scenes From Birmingham On HuffPost's Listen To America Tour
Popular in the Community