WASHINGTON ― Rep. Tom Price (R-Ga.), President Donald Trump's pick to head the Department of Health and Human Services, failed to properly disclose his 2016 purchase of more than $100,000 worth of stock in the Australian biotech firm Innate Immunotherapeutics at a discount price that was available to the company's board and just 16 other people.
Price sits on several committees that handle legislation related to the health care industry, including the health subcommittee of the House Ways & Means Committee. He has repeatedly pushed legislation that helped companies whose stocks he trades. Price and the Trump administration initially insisted that Price's broker managed his trades, but Price admitted last week that he directed the Innate Immunotherapeutics trade himself.
On a financial disclosure Price provided to the Office of Government Ethics in December, he listed the value of his stake in Innate Immunotherapeutics in the category of "between $15,001 and $50,000." This failed to include his second purchase of stock at a special price that was available to 18 investors they selected, including two members of the company's board. He has since estimated that stake to be worth "between $100,001 and $250,000" at the time he filed his disclosure on Dec. 20. The value of his holding in the little-known Australian company has since increased by more than 100 percent.
Price learned about Innate Immunotherapeutics from Rep. Chris Collins (R-N.Y.), a member of the firm's board, in early 2016. On Sept. 1, when the actual price of a share was $0.31, he purchased 400,613 shares at a price of $0.18 each, for an instant profit of $57,080. Based on the current value of Innate Immunotherapeutics stock on the Australian market, the shares Price bought through this private placement are now worth more than $520,000 — more than four times their value at the time of the purchase.
Members of Congress, like members of the public, are forbidden from buying and selling stocks based on nonpublic information. Price has denied receiving nonpublic information regarding Innate Immunotherapeutics from Collins or anyone else. The bipartisan 2012 Stock Act reinforced laws banning insider trading by members of Congress.
In the past, such favorable deals for former members of Congress have been the subject of major scandals. For example, former Sen. Chris Dodd (D-Conn.), among other lawmakers, received a special discount on the refinancing of two home loans from the mortgage servicer Countrywide in 2003. The loan was part of a special VIP program the company used to help influential individuals in government. While Dodd was eventually exonerated by the ethics committee, known for its lax enforcement, he was scolded for failing to note the obvious "red flags" raised upon receipt of a financial favor from a major corporation.
"Set aside the legal issues, it is hard to see this as anything but a conflict of interest, and an abuse of positions," Sen. Ron Wyden (D-Ore.) said in his opening remarks at Price's confirmation hearing before the Senate Finance Committee on Tuesday.
Price's stock trades were a major focus in his first confirmation hearing where he confirmed that he directed the Innate Immunotherapeutics purchase. He and the Trump administration had previously suggested that all of his purchases of health care stocks were made through a broker-directed account without noting the existence of a non-broker-directed account.
A White House spokesman said in a statement: "Rep. Price takes his obligation to uphold the public trust and avoid conflicts of interest."
Although Price did disclose the private stock purchase in a House disclosure at the time, the law requires him to disclose it in his filing with the OGE, too.
Price's failure to properly report stock purchases and values was one of many matters that Wyden raised during his second confirmation hearing.
In his financial disclosure and his committee questionnaire, Price undervalued his stake in Innate Immunotherapeutics, responded incorrectly when asked whether he had ever been under investigation for a breach of ethics or other matter, and reported paying late taxes despite stating that he had paid all taxes on his questionnaire.
Price defended himself by stating that his failure to properly disclose his purchase of Innate Immunotherapeutics shares in a private placement and the proper value of his stake in the company was due to a "clerical error."
His justified providing the incorrect value of his stake in the biotech company to the committee, stating, "I thought it meant the value at the time that I purchased the stock. Not the value at some nebulous time."
When asked by Wyden whether his purchase of discounted stock through a private placement amounted to "bad judgment," Price responded, "No."
Under questioning by Wyden about whether the private stock purchases were available only to a limited number of investors, Price said they "were available to every single individual that was an investor at the time."
"That is not what we learned from company filings," Wyden said.
Company filings indeed show that the private placement offered to Price was limited to just 16 investors who weren't on the board. There are known investors, including Rep. Collins' two children, who were not given the opportunity to buy the discounted stock. Innate Immunotherapeutics made another private stock purchase available to Price and another 29 investors in 2016. It is not known if Price participated in this second private placement.
This story has been updated to include comment from the White House.
Sign up for the HuffPost Must Reads newsletter. Each Sunday, we will bring you the best original reporting, longform writing and breaking news from The Huffington Post and around the web, plus behind-the-scenes looks at how it's all made. Click here to sign up!
Before You Go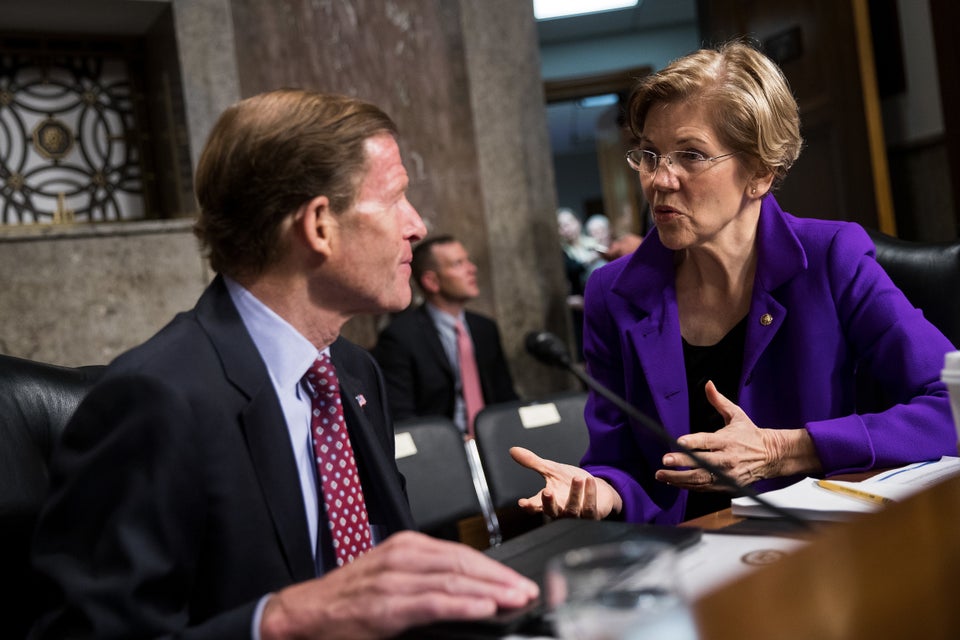 2017 Scenes From Congress & Capitol Hill
Popular in the Community