Secretary of Health and Human Services Tom Price would not rule out Sunday the possibility of using his regulatory authority to waive the Affordable Care Act's individual mandate that requires all Americans to buy health insurance or pay a tax.
"All things are on the table to try to help patients," Price told Martha Raddatz on ABC's "This Week."
"The individual mandate is actually one of those things that is driving up the cost for the American people in terms of coverage," Price said.
The mandate may result in higher individual costs for Americans who previously went without health insurance or purchased bare-bones plans eliminated by the Affordable Care Act ― commonly known as Obamacare.
But it also almost certainly functions as a check on overall costs for people who get their coverage on Obamacare's individual insurance exchanges by bringing healthy people into the risk pool.
Eliminating the mandate unilaterally is liable to create chaos in the individual exchanges as insurers scramble to offset the departure of healthy enrollees.
That's why the insurance industry trade group America's Health Insurance Plans wrote a letter to Congress opposing the so-called "skinny" repeal bill that the Senate rejected early Friday morning. The legislation would have abolished the individual mandate and the rule requiring large employers to offer their employees coverage.
"Eliminating the individual coverage requirement by itself will likely result in fewer people covered and a deterioration of the risk pool, which will increase premiums," AHIP wrote.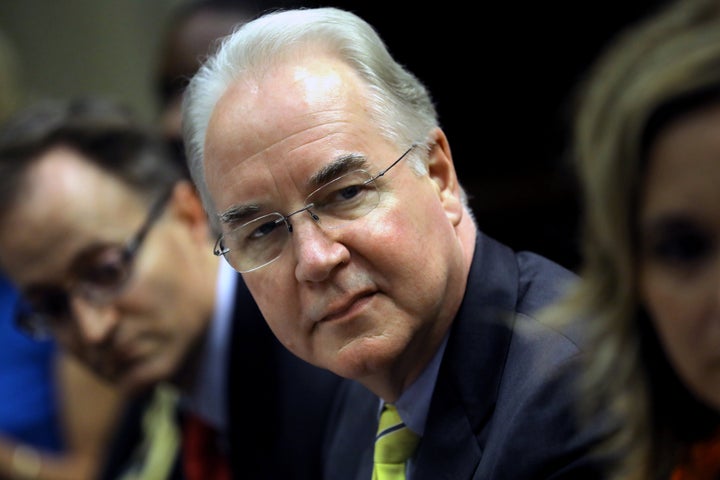 Significant evidence exists that one of the problems facing Obamacare is that the fine for violating the individual mandate is too modest to encourage enrollment, leading to a disproportionate ratio of sicker Americans in the exchanges. Insurers have responded by driving up premiums to offset the costs of coverage and withdrawing from some high-cost areas.
California, a state that invested heavily in enrolling people in its Covered California exchange, has had much more success building a balanced risk pool and limiting cost growth.
Price also suggested he was open to undoing other regulations that encourage enrollment in the Obamacare exchanges, even as he claimed that allowing the exchanges to "implode" was "not the right thing to do."
"We're gonna look at every single one of those rules and regulations, all 1,442 of them, and determine, does it drive up costs or does it drive down costs? Does it help patients or does it hurt patients?" Price said. "And when it drives up costs and hurts patients, we're gonna move in the other direction."
Price has already taken action to effectively discourage enrollment in the Obamacare exchanges. Under his leadership, HHS has used funds earmarked for promoting the Affordable Care Act to blast it on social media and downplay the law's benefits on the federal agency's website, The Daily Beast reported.
Price declined to comment on the possibility that HHS would withhold cost-sharing reduction payments to insurers that subsidize exchange plans for Americans with incomes under 250 percent of the federal poverty level. He said his status as the defendant in House Republicans' lawsuit challenging the payments precluded him from addressing it.
Trump implied on Saturday that he would hold the payments hostage to a successful Obamacare repeal bill. Previous threats not to proceed with the payments sent tremors through the insurance markets. Ending them would prompt insurers to increase premiums for typical plans by 19 percent, on average, according to the Kaiser Family Foundation, and create major disorder in the exchanges.
Before You Go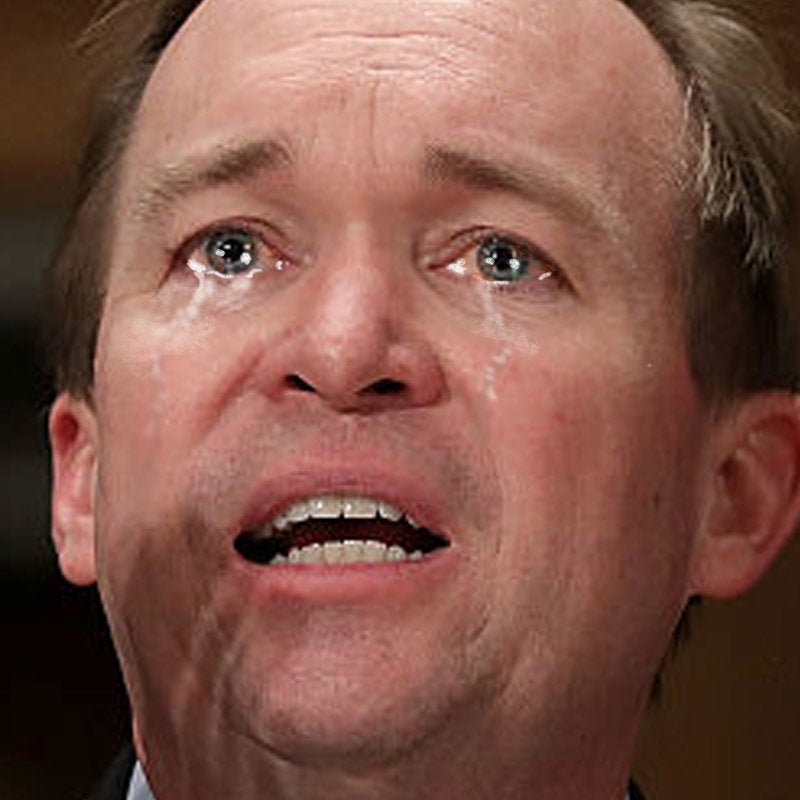 Photoshopped Pics Of Trump Team Members Crying Are Oddly Satisfying
Popular in the Community