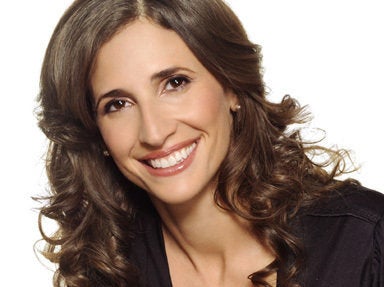 "Two new women who will have the status of featured players -- Jenny Slate and Iranian-born Nasim Pedrad -- will join the cast [of 'Saturday Night Live'], not as replacements for anybody, Michaels says, although cute Casey Wilson and glamorous Michaela Watkins have concurrently left. Watkins may have been just too classically pretty to be hilarious."
As I was home alone, skimming blogs, being fat and ugly, I came across Julie Klausner's post on Tom Shales's recent take on "SNL"'s hirings and firings. It was hard to read, not because of the content, but because the boil on my left cheek has started to obscure my vision. As a woman in comedy, I understood his point: Being "classically pretty" works against you. I mulled this idea as I wiped ice cream from my mole hair, "This must be why Marilyn Monroe was so terrible in 'Some Like It Hot,'" I thought, rubbing my hump, "and why Tina Fey never made anything of herself after SNL."
I picked up a copy of the "Washington Post" and was relieved that the newsprint that rubbed off on my hands covered my psoria-eczematic wounds, but couldn't find any further thoughts on his brilliant theory. So I again returned to my cave and searched on the Internet, finding this:
"I thought Ms Watkins looked like a model; very elegant, quite quite pretty. It seemed like maybe comedy is too messy a business for someone like her. I couldn't see her letting herself get messed up for laughs -- not that there's much slapstick any more, it's just that comedy is by its nature indecorous, if there is such a word."
How true! The only reason I find messiness comfortable is because I live a troll-like existence using debris and refuse to shield me from the taunts of the outside world. How Lorne would love me! It's not as if beauty works to a comedienne's advantage. Sarah Silverman, Aisha Tyler, Chelsea Handler, Amy Sedaris, and Kristen Wiig are all gorgeous and massive disappointments. Maybe "Saturday Night Live" will pay me double now that my goitre is almost the size of my head.

Related
Popular in the Community