The Republican U.S. Senate candidate in Pennsylvania praised a local Tea Party member who had just compared President Barack Obama to Adolf Hitler during a rally over the weekend.
Tom Smith during remarks at the Blair County Tea Party FreedomFest 2012 in Hollidaysburg said the speaker before him had spoken "eloquently." The preceding speaker, Phil Waite, had just compared Obama's policies with those employed by Hitler in the 1920s and 1930s, and warned that Obama could try to do the same thing to the United States.
"As the gentleman that was speaking before me was so eloquently saying about so many things," Smith said prior to giving a speech regarding Obama's energy policies.
Smith is challenging Democratic Sen. Bob Casey and has been backed by several national Tea Party groups including the Tea Party Express.
Waite started by discussing what he called the history of various economic and governmental policies, including those that he deemed socialist. He said the Obama administration is employing socialist policies, similar to those employed by the Communists in the Soviet Union and Fascists in Germany.
"I will not allow a group of Marxist, Socialist law professors, left-wing extremists to annihilate my country without a fight," Waite said.
Waite launched into a diatribe about the Nazi Party and Hitler, saying that Obama and Hitler both wanted to centralize power and strip local governments' authority.
"All other parties were outlawed, all free elections were outlawed, 45 million dead people later, we ended that regime," Waite said. "Why? Because you had a slick, quick talker and someone who said 'you don't need to worry about responsibility, we'll take good care of you. Just walk the party line and smile.' And you know how that ended up."
Martinsburg, Loretto and Hollidaysburg are all near Altoona.
Waite did note in his speech that he doesn't have any issues with Obama personally and praised Obama's marriage to first lady Michelle Obama. "I have no problem with President Obama as a person," Waite said. "I'm glad he's married. I'm glad he's married to a woman."
The crowd laughed at the "married to a woman" comment.
The Pennsylvania Democratic Party was quick to condemn Smith and Waite.
"The speaker's comments were shocking, but it's not surprising that ... Tom Smith applauded the extremism of his fellow Tea Partier," party spokesman Mark Nicastre said in an email. "After all Smith is a self-proclaimed 'Tea Party guy', who founded his own local Tea Party. Throughout his campaign, Smith has embraced all of the extreme policies and extreme rhetoric of the Tea Party, and this is just the latest example of how out-of-touch Tom Smith is with middle-class Pennsylvanians."
Smith's campaign spokeswoman was not immediately available for comment.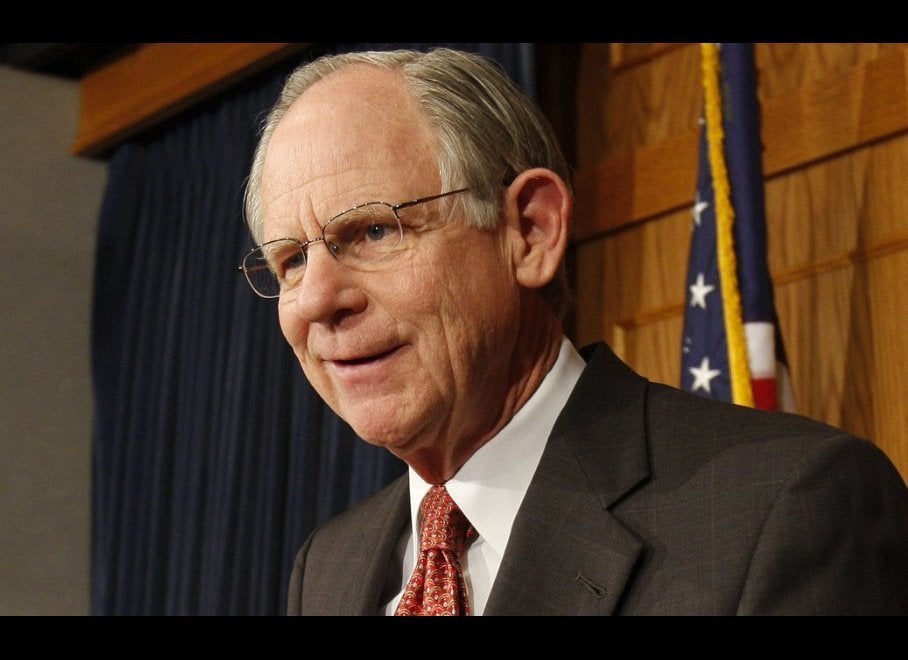 Tea Party Casualties
Popular in the Community