Former Rep. Tom Tancredo (R-Colo.) just scored his first bag of free, legal weed.
Here's Tancredo holding the bag of weed alongside attorney and Colorado NORML board member Lenny Frieling (left) and film director Anthony Hashem (right):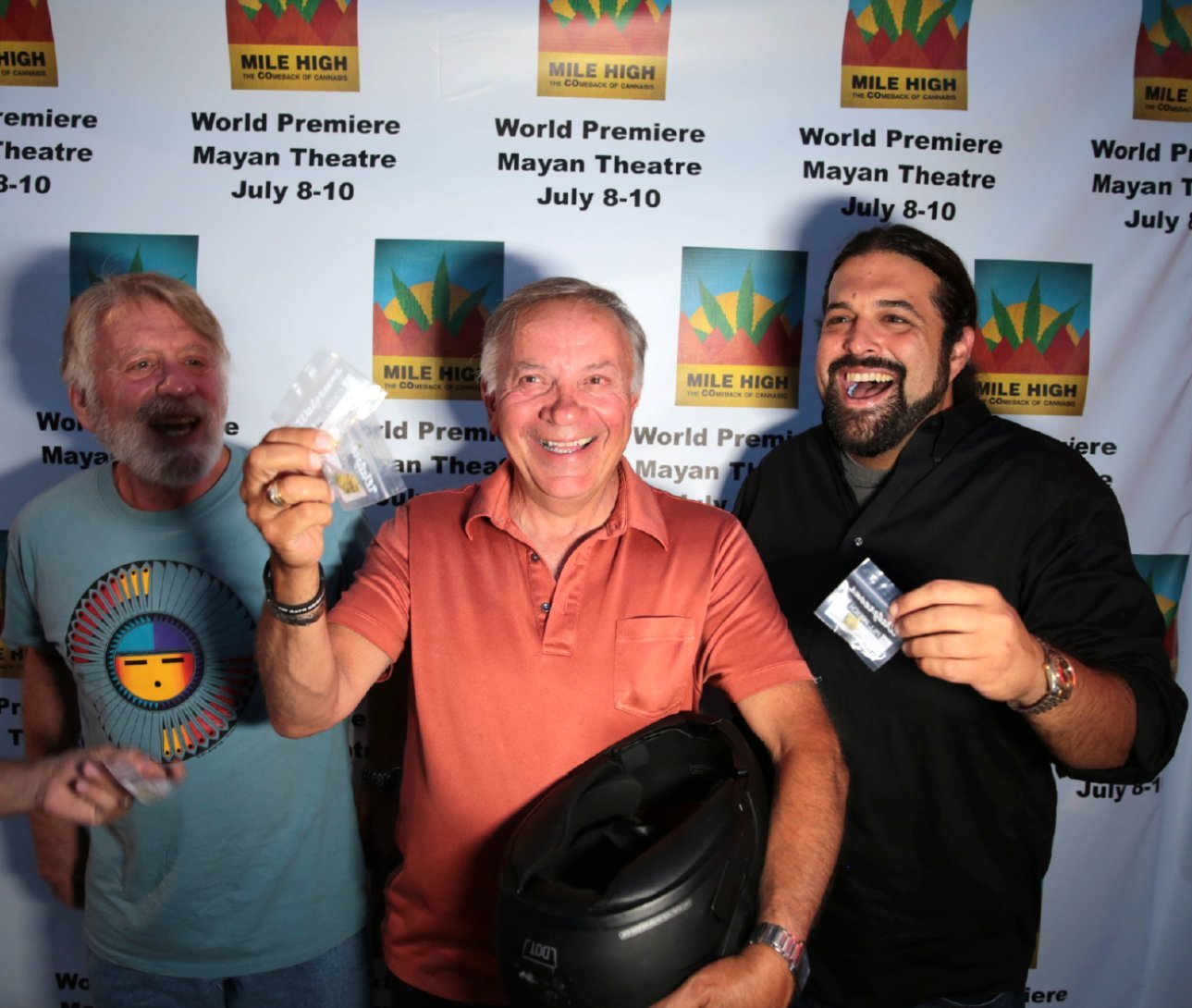 Hartle said the marijuana gift shouldn't be seen as an unusual gesture anymore.
"This is no different than when the Rockies have free beer night at Coors Field and I think it's about time adults get something healthy at the movie theater instead of sugar water and candy," Hartle said about the marijuana giveaway.
Hartle and Tancredo also pretended to smoke giant marijuana joints: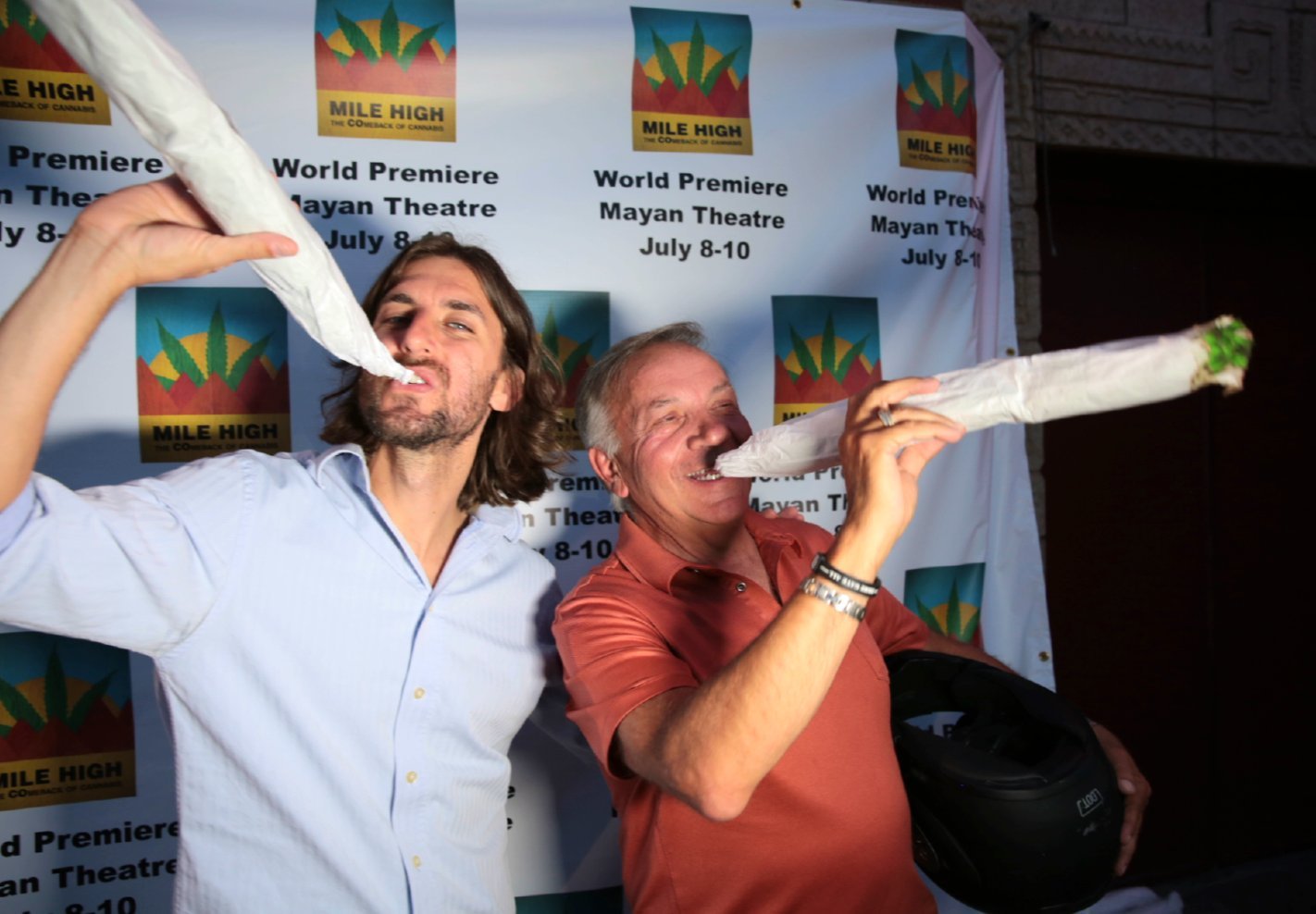 Calls to Tancredo were not immediately returned.
In "Mile High: The Comeback of Cannabis," Hartle lights up one of the first-ever purchased legal marijuana joints while he interviews Tancredo about his thoughts on marijuana legalization and the room increasingly fills with smoke.
Documentary director Hashem said that Tancredo's eyes were red and that "he was laughing a lot" during the interview. On an elevator after the interview, Hashem said Tancredo told him, with a big grin, "Honestly, I think I caught a little contact buzz."
When asked by HuffPost in early July if he felt the effects of marijuana smoke during filming, Tancredo half-seriously answered, "I really don't know. It was so long ago I can't remember what I said about it." He then paused and cracked wise, already laughing, "You know, I have no idea what I was saying, I was completely stoned!"
Although the conservative firebrand, who ran for president in 2008 and just recently lost the GOP primary for Colorado governor, clearly has a sense of humor about marijuana, he sees legalization as no joke. The former congressman was deeply critical of his fellow conservatives for not embracing marijuana legalization, which he considers rooted in conservative values.
"What really does make me feel a little bit discouraged is this, everybody talks about the importance of freedom, individual responsibility," Tancredo told HuffPost earlier this month. "I'm talking both left and right, because I think the left comes off just as constrictive of people's liberty. But in this case, you've got people who call themselves, think of themselves as true conservatives and they want freedom for everybody except for people they don't like or for people that do things they don't think they should do. That is not freedom, in any way, shape or form. We may have won a political battle with legalization, but the philosophical battle continues to be waged."
Before You Go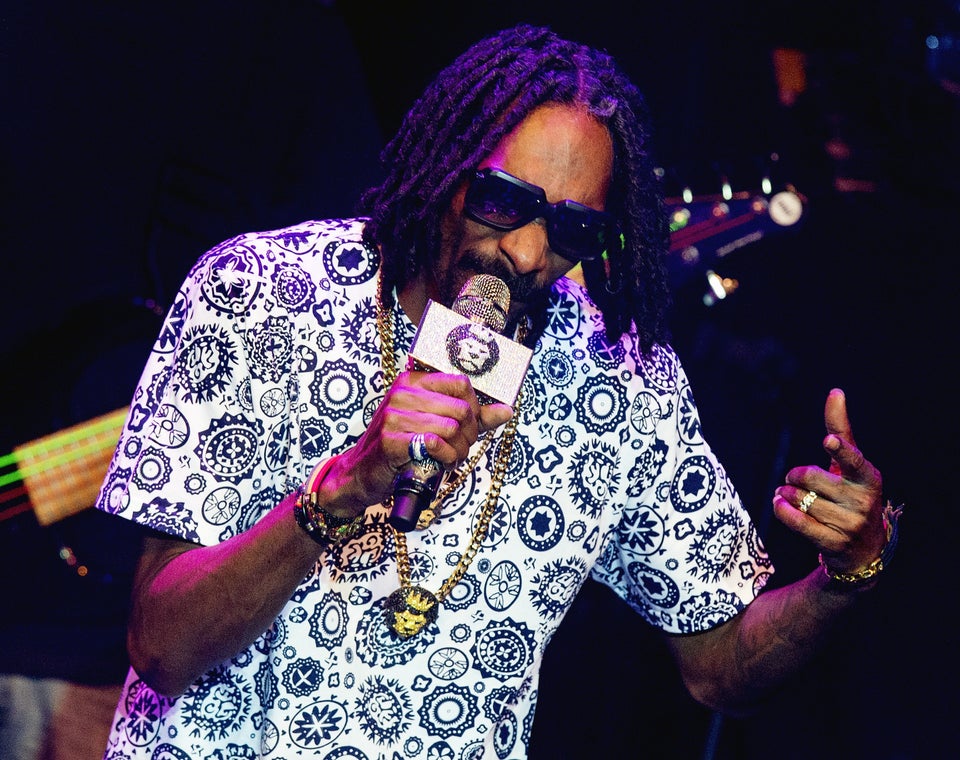 Top 50 Most Influential Marijuana Users
Popular in the Community