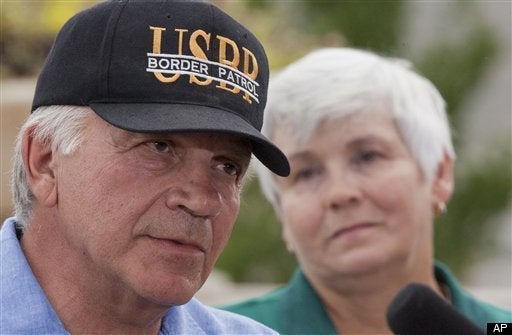 When Tom Tancredo changed his party affiliation this summer in order to run for governor as a member of the American Constitution Party (ACP), few saw the arrangement as anything but a convenient way for the former Republican congressman to get his name on the Colorado ballot.
"I have no qualms about running as a Constitution Party nominee and their platform is, for the most part, I think, certainly acceptable to me," Tancredo told the Colorado Statesman on the day he filed his papers to become the ACP candidate.
Now, months after Tancredo's gubernatorial bid failed, the former candidate is opening up about his relationship with the ACP. Tancredo told conservative blogger Ari Armstrong on Monday that he "probably won't be a member [of the ACP] for very long."
"The very first time I ever met with them [ACP officials] about this, I made it as clear as I possibly could that I was there for a reason, and the reason was that they had ballot access," Tancredo said.
"I had not had some epiphany about the party," he clarified.
"Sometimes you would have to remind them [ACP members] that this was the case," Tancredo said with a bemused smile.
"We'll see where it goes. Unless there is some purpose, I don't know if I will go back to Republican. I'm not sure I will stay with ACP either," he told the Denver Post. "Maybe I will become an independent. It's a lot of heavy stuff to think about."
Related
Popular in the Community