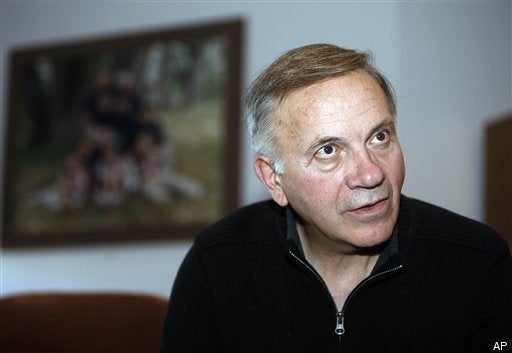 Former Colorado Representative Tom Tancredo added to his impressive history of inflammatory statements over the weekend, telling a Tea Party rally in South Carolina that they should send the President "back to Kenya."
Addressing Tea Partiers in Greenville, South Carolina, Tancredo pumped up the crowd by saying "If his wife says Kenya is his homeland, why don't we just send him back?"
The White House declined to comment on Tancredo's remarks Monday. Asked about Tancredo's statement White House Press Secretary Robert Gibbs said "I could probably fill the better part of my afternoons responding to the general lunacy of somebody like Tom Tancredo,."
At the national tea party convention in February, Tancredo turned heads when he suggested that Obama was elected by "people who could not even spell the word 'vote', or say it in English."
Tancredo then suggested that a civic literacy test--an idea that has been widely disregarded as racist and unconstitutional since the civil rights era--would be positive for the country.
Related
Popular in the Community