 * Furloughs would temporarily shut US meat plants
* Food aid to 600,000 mothers, infants in peril
* USDA would close forest campgrounds, picnic sites
* Timing of furloughs, other cuts is uncertain
WASHINGTON, Feb 19 (Reuters) - The U.S. Agriculture Department would furlough up to one-third of its workers if automatic spending cuts take effect at the end of the month, the agency warned, with effects ranging from a two-week shutdown of meat plants to summertime closure of hundreds of national forest campgrounds.
Agriculture Secretary Tom Vilsack described the impact of the cuts, amounting to $2 billion, in a letter that warned "these furloughs and other actions would severely disrupt our ability to provide a broad range of public services."
USDA released a copy of the letter on Tuesday.
Vilsack reiterated the prospect of "a nationwide shutdown of meat and poultry plants during a furlough of (meat) inspection personnel" for "as much as 15 days of lost production, costing over $10 billion in production losses."
Meat packers and processors cannot sell beef, pork, lamb and poultry meat without the USDA inspection seal. Inspection of meat for export or import also would stop during a furlough, said USDA. The industry has appealed to USDA to find ways to avoid a disruptive shutdown.
Vilsack did not say how soon furloughs might occur. An aide said she had no additional information. Vilsack assured USDA employees in early February they would get at least 30 days' notice if they were being furloughed.
"Should sequestration occur, we would likely need to implement furloughs impacting about a third of our workforce, as well as other actions," Vilsack wrote in the letter to Democratic Senator Barbara Mikulski of Maryland, head of the Senate Appropriations Committee.
USDA has roughly 100,000 employees, down by 4,000 in two years.
Up to 600,000 low-income women and infants could be cut from the so-called WIC program that provides supplemental food and nutrition education if the budget cuts last for the rest of this fiscal year, according to the letter. Current enrollment is nearly 9 million pregnant women, new mothers and their children.
Other cuts, Vilsack said, could include:
-Closure of 670 of the Forest Service's 19,000 recreation sites, such as campgrounds, picnic areas and trailheads, in the national forests and shorter hours at visitor centers. "This would largely occur during the peak use seasons in spring and summer," said USDA. The Forest Service would reduce its law enforcement force by 35 workers to 707 officers.
-A work pause on the Census of Agriculture. "Data will become incomplete and will not be statistically sound for publication," said USDA. The census, conducted every five years, provides valuable data on farm operation and output that is used in USDA's forecasts. USDA faced repeated funding shortages for its crop and livestock reports in the past couple of years.
-A slowdown in USDA aid to landowners wanting expert advice or matching funds to control runoff from fields and feedlots and a reduction in USDA-backed loans to farmers to buy land or cover operating costs until harvest.

Before You Go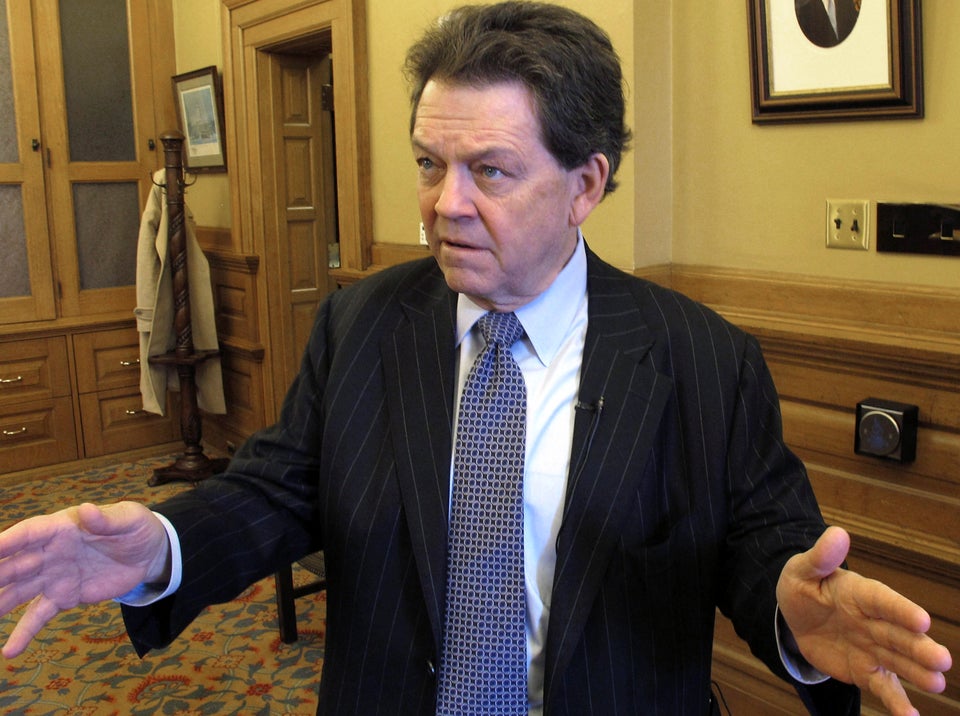 People Who Led Us To The 'Fiscal Cliff'
Popular in the Community