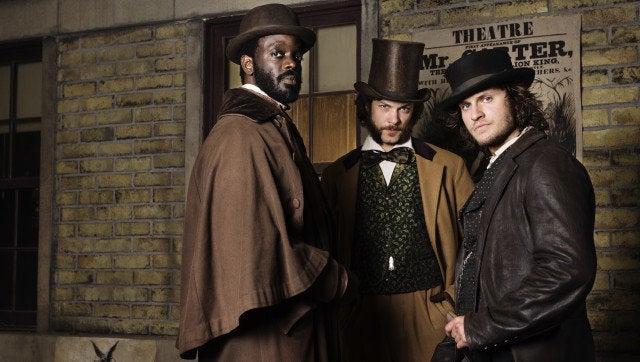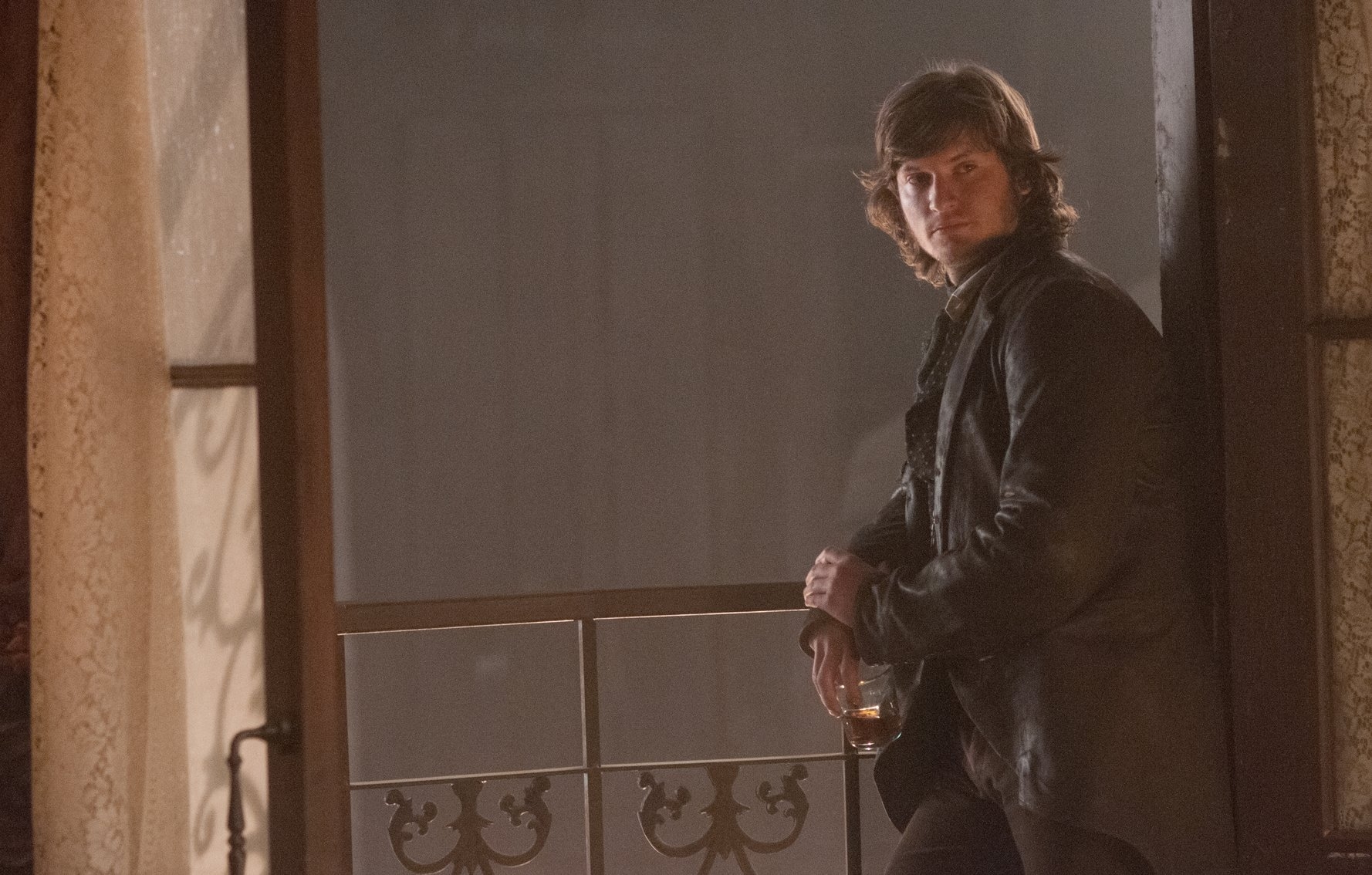 (Photo courtesy George Kraychyk, © BBC AMERICA/Cineflix (Copper) Inc.)
It's hard to believe that Tom Weston-Jones -- the star of BBC America's hit show (which incidentally was renewed for season two on Tuesday), Copper is only 25 years old. Between the vigilantes, the wife who has reappeared and keeping the streets of NYC safe, Weston-Jones's Detective Kevin "Corky" Corcoran has got a lot on his plate. Hitting the Hollywood circuit the weekend of the Primetime Emmy Awards, Weston-Jones made the rounds (as one does) and is still completely in awe (not to mention, humbled) by his success. The Londoner is extremely appreciative of this newfound recognition, but loves even more that he can still head back to the UK, (where he still lives, btw) and slip in somewhat undetected. Not the same scenario here in Hollywood, as Copper delivered the channel's highest rated series premiere ever and has put Weston-Jones in the tony position of taking the spot of number one period-piece heartthrob -- a position currently held by that of another Brit, Brendan Coyle (aka Downton Abbey's Mr. Bates). With the big finale of Copper this Sunday, the 21st, Weston-Jones stopped by for a wee moment to talk about his future, impending sex symboldom and, of course, Hollywood.
This was your first time at the Emmy's, (a.k.a., the quintessential TV night in Hollywood). What was it like?
It was a very surreal night, something I never envisaged myself doing. Almost everywhere I looked there was someone I'd been brought up watching as a child, so a lot of the time was spent trying to take it all in. But it was fantastic.
We're about to witness the season finale of Copper. You've probably already seen it. What was that like for you?
Making a series can sometimes feel like you're keeping a secret for months until it comes out; so when it finalizes in front of you, if you like the final product, it can be very exciting. But I've always found it strange watching myself, I doubt that will ever go away.
What's in store for Kevin "Corky" Corcoran in the future?
I honestly couldn't tell you. I enjoy how much Corcoran loses himself in the show and how much he harms himself. This is something I'd love to continue, but as Tom Fontana kept us in the dark about almost everything in the first series, I doubt I'll know what the whole plot will be if we get to go again for a second [season]. I like working like that in television. It helps you as an actor.
What's your next big career move post-Copper? I know World Without End debuts momentarily, but what else can you tell us?
Some things are potentially on the horizon, but I can't really discuss them. All in all I'd like to venture into film. Films are my staple diet, so I would love to be part of a feature film, independent film... it all just depends on the story and the people behind it really. If the intentions are in the right place I'll do anything.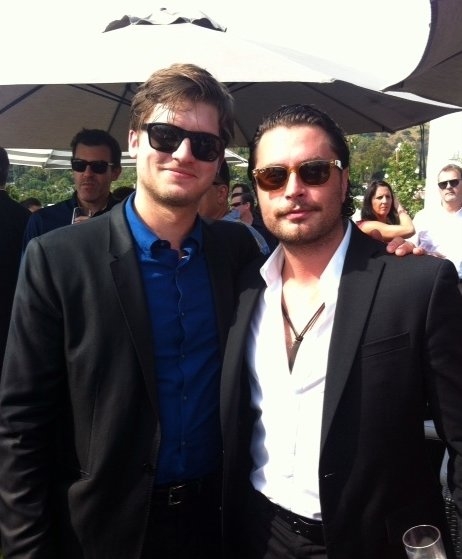 Tom Weston-Jones and co-star Kevin Ryan in 21st century clothing at '12 BAFTA Tea/Emmys.
You've become a bit of a sex symbol. How do you handle it?
If I'm honest, quite odd. I'd never describe myself as being that person so being labeled that is alien to me. I handle it by ignoring it I suppose. If I ever start believing all that stuff my closest friends have my permission to kidnap me and beat me back to normality.
Tell all your fans one thing we don't know about you...
I'm a big fan of National Geographic, the magazine and the channel. Anything to do with the natural world. For years when I was younger, I was convinced I would be a nature photographer, but that didn't pan out. If I ever got to meet David Attenborough I don't know what I would do.
Popular in the Community